Did you know that our bodies stop burning calories exactly two hours before we go to sleep? Mmm hmm, they sure do. And I bet you weren't aware of the fact that eating fat will make us fat either…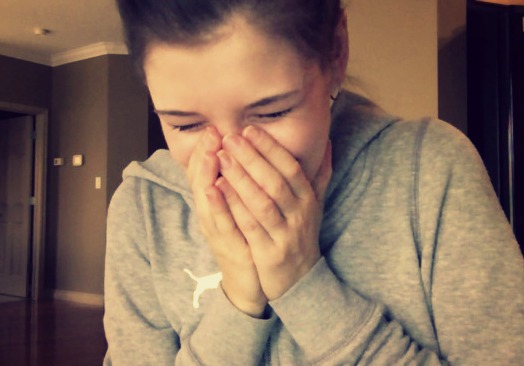 😆 😆 😆
Sorry, I just couldn't keep a straight face. But in all seriousness, I'm willing to bet that the majority of us have fallen victim to food myths like those at one point or another, accepting them as truths that went on to dictate how and what we ate. Don't be ashamed to admit it – I'm guilty too. Among a plethora of other silly myths, I used to be absolutely convinced that anything I ate after dinner would spitefully make it's way down to my butt or thighs while I slept, and fat was something I avoided like the plague – convinced that both would ultimately lead to my demise.
Thankfully, time and experience have taught me better, and I've gone on to replace the myth-based food rules with some that work a lot better for me…
. – . – . – .
Going to bed hungry is never an option…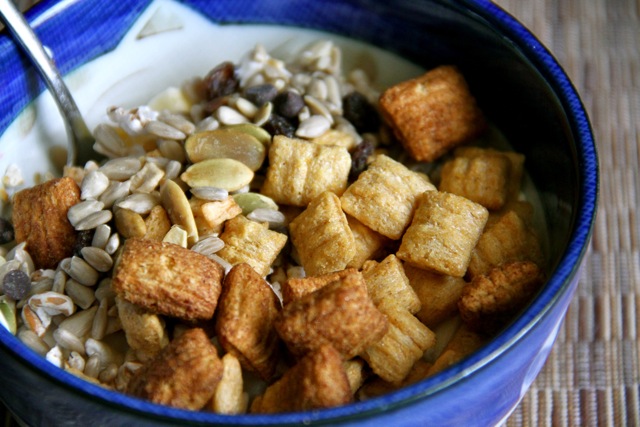 I went into a lot more detail about this here, but I basically used to force myself to fall asleep hungry because I was afraid to eat too late at night. It was horrible – if I actually managed to fall asleep, I would wake up repeatedly through the night to the sound of my grumbling stomach. These days I always eat before bed, no matter what time it is. 9, 10, 1 AM… any time, and any thing is fair game. No carbs before bed is as silly as no food before bed…
. – . – . – .
Food is not a number…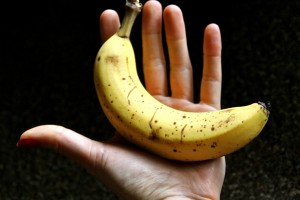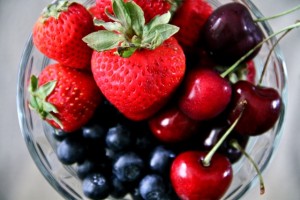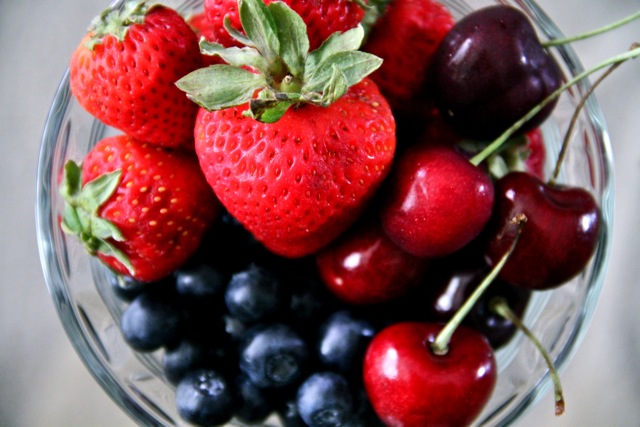 Calories, carbs, fat, protein… it seems as though we've lost sight of the true essence of eating and turned it into a science, full of numbers, equations, ratios, and calculations. I regret the day I learned about calories, and I'm doing my best to make my way back to that ignorant, or at least indifferent, state where a banana is simply a banana.
. – . – . – .
Yogurt (or anything else for that matter) shall never be fat free…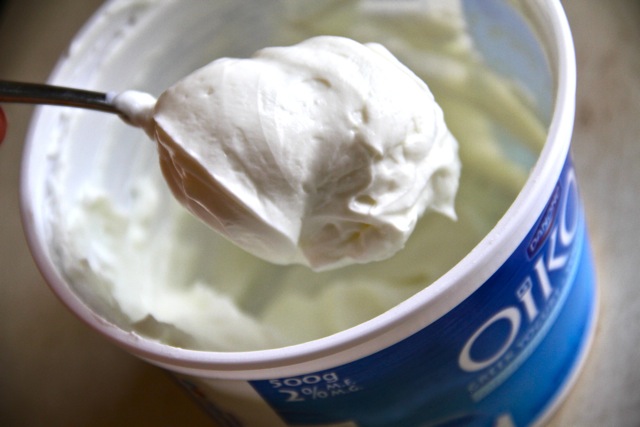 I used to only buy 0% yogurt, skim milk, low fat cheese, light dressing, etc., but now that I've seen the beauty that is full fat everything, I don't think I'll ever be able to go back. Not only is it richer, creamier, and far more luxurious feeling, but it tastes so much better and leaves me far more satisfied than non-fat ever did. Don't fear the fat, people!
. – . – . – .
If you don't like it, don't eat it…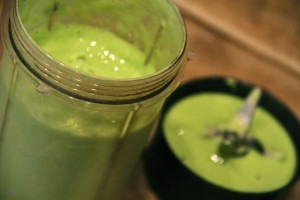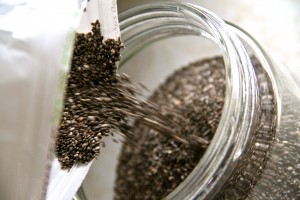 I don't even want to think about some of the things that I choked down in the name of health because I'd like to keep my appetite in tact, thank you very much. I bought into a lot of the hype surrounding superfoods and nutritional powerhouses, trying to sneak them into my diet any time I could in an effort to reduce my chance of developing cancer by 0.7% and increase my life by 2.4 years, but I just can't do it anymore. I've come to the conclusion that I'll never like green in my smoothies or chia seeds in any form… and that's okay. I'm still healthy.
. – . – . – .
Veggies for dinner are entirely optional…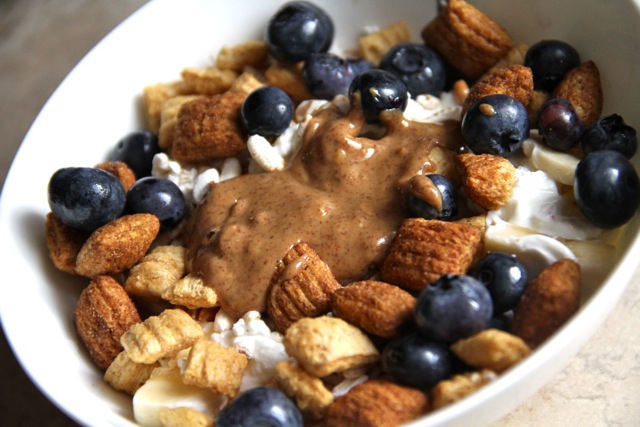 I used to believe that sweet, breakfasty meals were only allowed at breakfast – lunch and dinners had to be savory and had to have a healthy helping of veggies. No more. Breakfast for dinner? Breakfast for lunch? I'm a big fan.
. – . – . – .
Cravings shall be satisfied appropriately…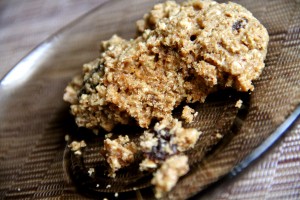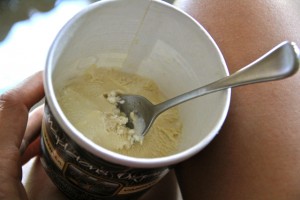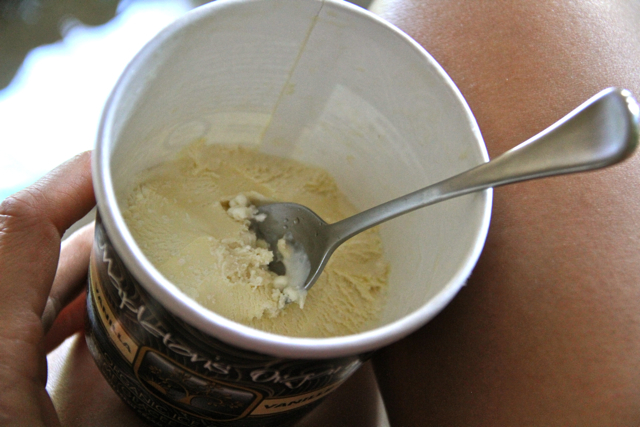 Carrots will never satisfy a cookie craving, and neither yogurt nor banana "soft serve" will ever come close to the deliciousness that is real ice cream. I've stuffed myself sick with "safe" alternatives in an effort to satisfy my "naughty" cravings, and came to the conclusion that… it doesn't work. Better to eat and enjoy the real thing, and move on.
. – . – . – .
There's always room for dessert…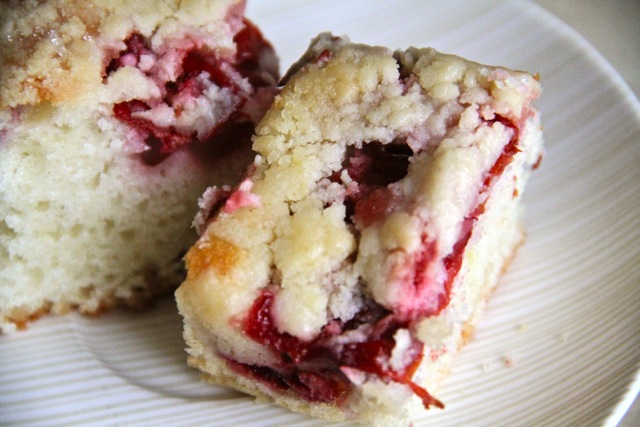 True story. No matter how full I am, my stomach will always find somewhere to put dessert. I used to believe that dessert was completely unnecessary, since it wasn't nourishing my body in any way, but the nourishment that it gives my mind is perhaps even more important so you won't find me passing on it these days.
. – . – . – .
No combination of flavors is ever too strange…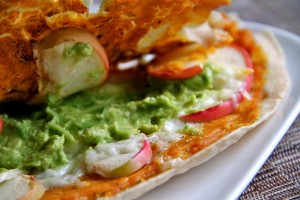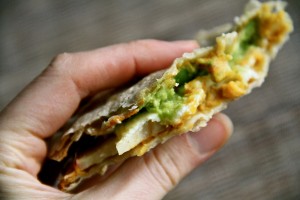 Remember this? Or this? Or even this? I'm definitely no stranger when it comes to "interesting" food combinations… but the way I see it, it all gets mixed up in your stomach anyways, so you might as well hit as many cravings as you can before it goes down.
. – . – . – .
There's no such thing as too much watermelon…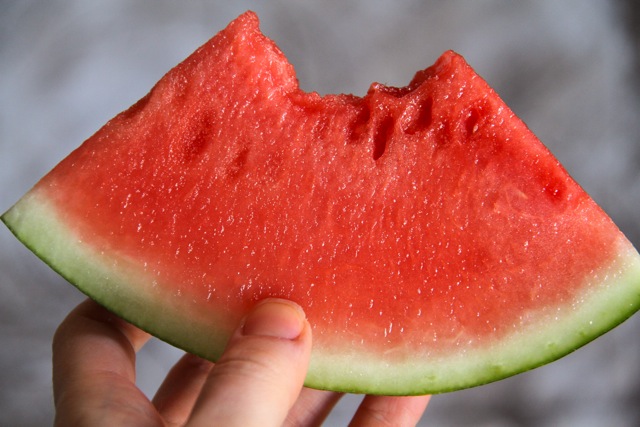 Well, maybe there is… but I'm not willing to admit it just yet…
. – . – . – .
Hunger shall always be honored…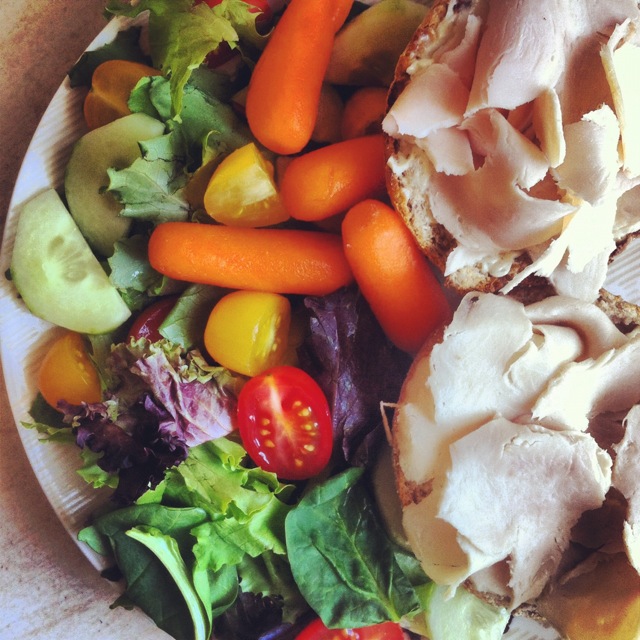 Whether it means having lunch at 10:30 in the morning or a snack at 1 AM, I never force myself to go hungry in an effort to eat less throughout the day. Hunger is misery, and dragging it out takes away from our ability to enjoy our life… Better to honor it and move on to something else.
. – . – . – .
What are some of your food rules?
Have you ever fallen victim to any food myths? Are there some you still have trouble letting go of?