You guys totally rocked my socks off with your responses to my last post. Seriously, if you ever find yourself struggling with any of those silly food myths, go read the through the comments left by all the rebels out there and don't be afraid to take part in some rule breaking yourself. It's good fun, I can promise you that 😉
Not so fun, however, was today's nasty weather…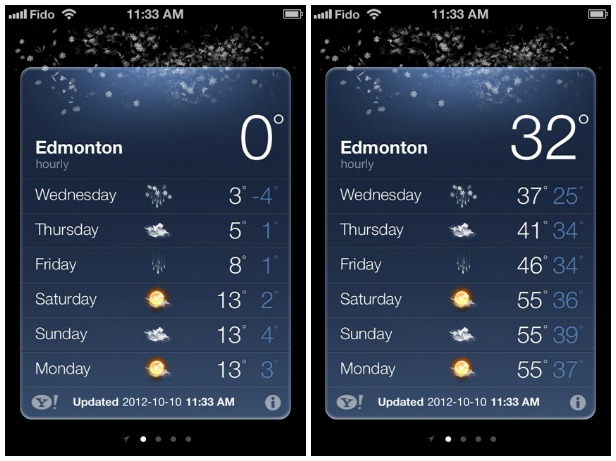 As much as I love Fall, I'd like it a whole lot better if it actually lasted as long as it's supposed to. I mean, winter showing up in mid-October? Can someone please tell me how that guy got invited to the party?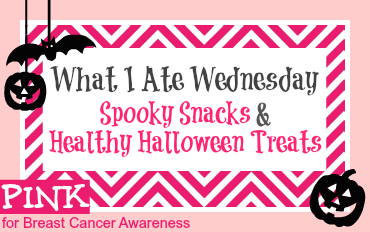 No use complaining about what you can't change, though. And speaking of change, even though I'm nowhere near a seasonal eater, I definitely notice my food preferences starting to shift around this time of the year…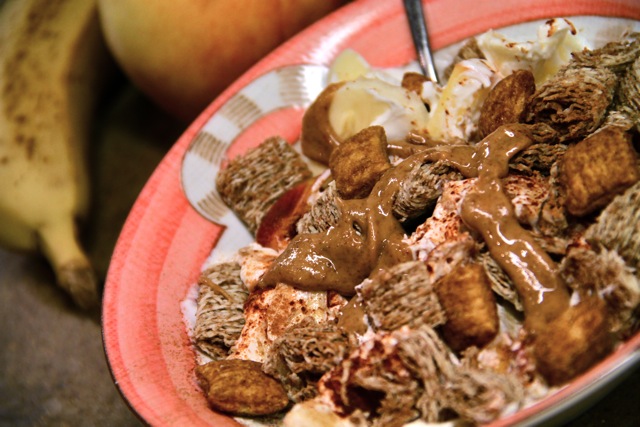 Oikos Greek yogurt – banana – peach – Kashi Cinnamon Harvest – Puffins – roasted almond butter
Okay, so today's breakfast is a bad example, but I thought about taking the time to cook up something warm for about 5 seconds before I trashed the idea, rolled with a quick bowl of cereal, and enjoyed it alongside a mug of hot coffee. In general though, most of what I've been craving lately has been warm, comforting, and carby. Take tonight's dinner… I mean, is there anything more comforting than a big bowl of ooey-gooey cheesy pasta?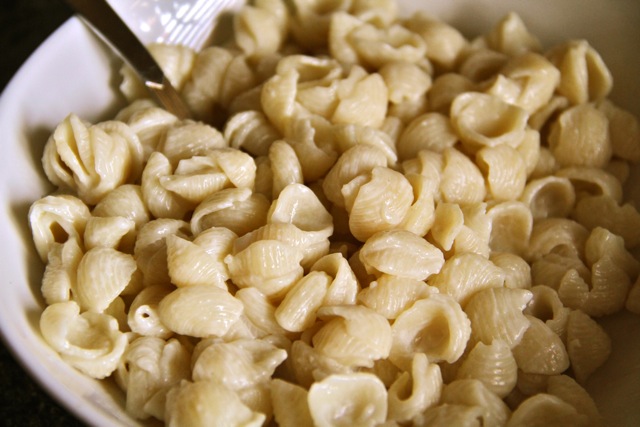 Annie's Shells & White Cheddar Mac and Cheese
Not in my books. Was it balanced? Not exactly. Healthy? I could have done better. But good? Ohhhh heck yes! After the first few bites, all thoughts of balance and health went out the window and I was transported to cheesy, carby heaven. Besides, I managed to sneak some veggies and protein in at lunch, so I'd call it a pretty successful day overall 😉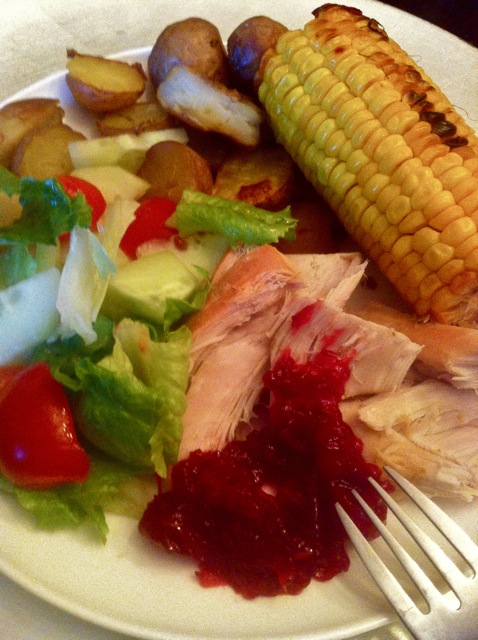 Thanksgiving leftovers. Turkey, cranberry sauce, roasted potatoes, grilled corn, and a side of random veggies.
Don't get me wrong… I love my fats and enjoy protein well-enough, but when it all comes down to it, I'm definitely a carb-loving girl, through and through. It makes me sad to see carbs getting such a bad rap these days, and it seems as though the recent explosion of high protein, Paleo lifestyles has just made me cling to my breads and buns even more. If a low-carb diet works for you, then hey… that's great; but it's definitely not for me.
There was a time where I wasn't nearly as eager to openly express the affection I felt towards my favorite of the three macros. I definitely bought in to the myth that eating carbs leads to weight gain, so I did my best to eat as little of them as I possibly could. Carbs for breakfast? Okay, then I can't have carbs for lunch. Carbs for dinner? Are you out of your damn mind?! Protein, veggies, fat – no room for negotiation. And as for dessert? Maybe some cottage cheese and almond butter – I've already hit my daily carb allowance.
I thought it was great at first, but after a while the lack of carbs definitely started to take it's toll. I had less energy, my muscles constantly felt weak and fatigued, I slept poorly, my skin got dry, my hair grew limp, my mood plummeted… and we're not even going to get in to some of the stomach problems I experienced from eating so much protein and fat. I consider you guys good friends and all, but there are some things that are just better left unsaid.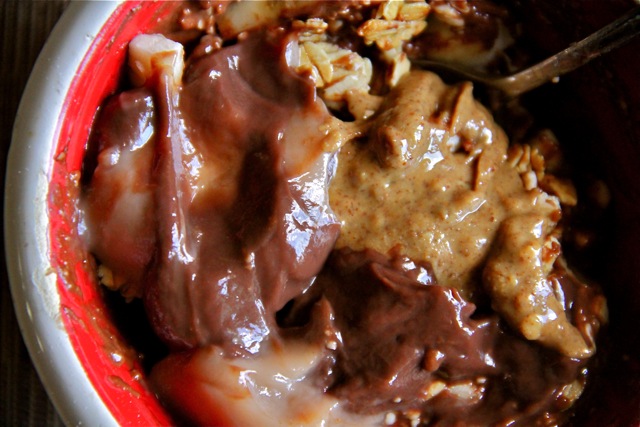 Zensoy chocolate/vanilla pudding – banana – roasted almond butter – milk softened Bob's Red Mill granola
There are certain things better left alone as well. Time and time again I've learned that cutting out any food group or macro doesn't do me any good. Low fat? No. Low carb? No. Dairy free? No. Vegetarian? No. I know I can't speak for everyone (especially when intolerances/ethics are involved), but I personally need a little bit of everything to feel my best; and that includes things like salt, butter, sugar, caffeine, and even fried food. The minute I start meddling is the minute I run into trouble; but when I eat a little bit of everything I crave and stop labelling certain foods as off-limits? That is when I feel my best…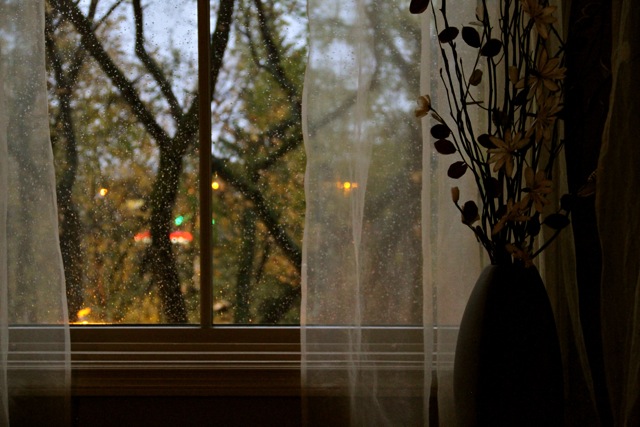 … even when the weather outside is nasty and I just want to hide under my covers all day. Brrr.
. – . – . – .
Any fellow carb lovers out there? Show some love!
Have you ever experienced negative effects after cutting a food group or macro from your diet?