And just like that, we've put another month in the bag. Unbelievable. Did January fly by for anyone else? I could've sworn I was just welcoming the New Year, but that was a whole 33 days ago… At this rate, it'll be Spring before we know it; and then summer; and then Christmas 😀 But let's not get ahead of ourselves… Before we start looking ahead, let's take a look back at some of my favourite things from January.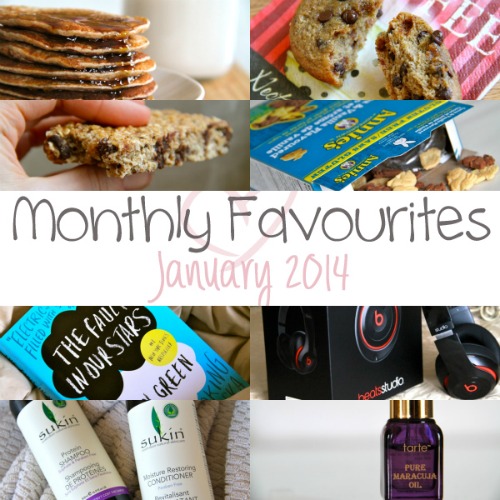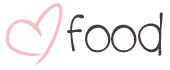 I think it's safe to say that my biggest food obsession from January was Annie's bunny grahams…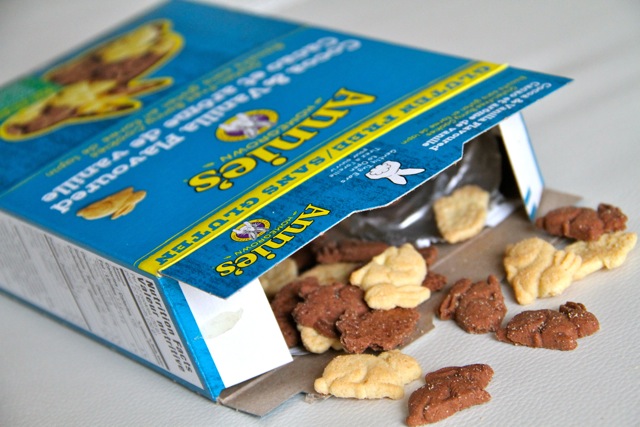 The cocoa & vanilla ones are my favourite, but I really love the ginger snap as well. I may have mentioned that I have no self-control when it comes to these little things? Yuuuuuup. You don't even want to know how many boxes I went through last month. So wonderfully munchable and not overly sweet. Perfection.
On a more savoury note, Dr.Kracker crispbreads…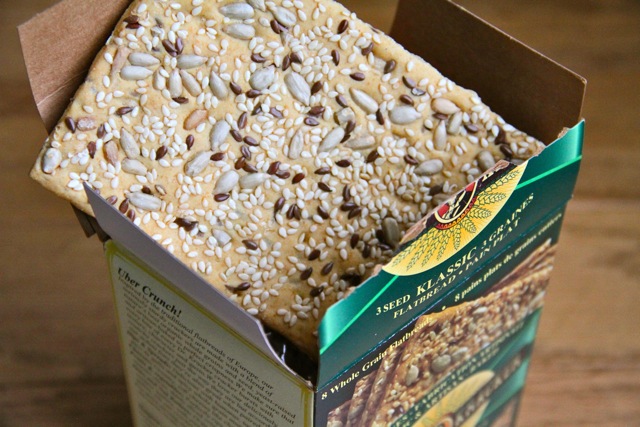 I love how light and crispy they are, and how the seeds add an awesome taste and variation in texture. The nutritionals are pretty impressive too, with each crispbread containing around 5g of protein and 4g of fibre. They make for a perfect no-fuss snack, as well as a great addition to a snack plate meal… which just so happens to be another one of my January favourites…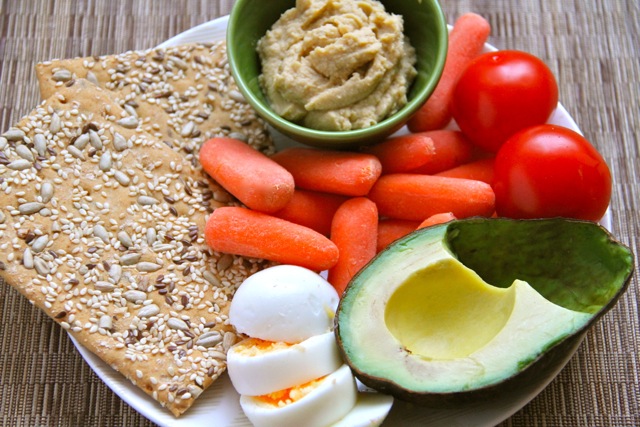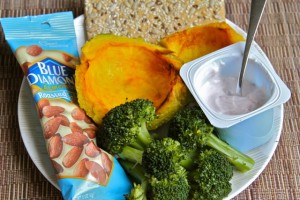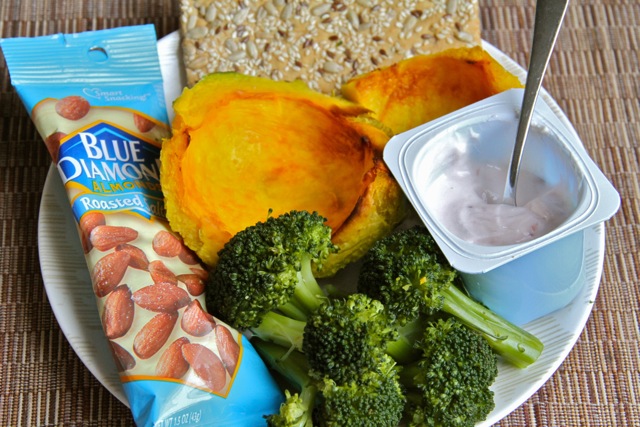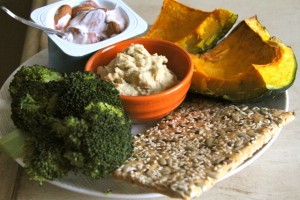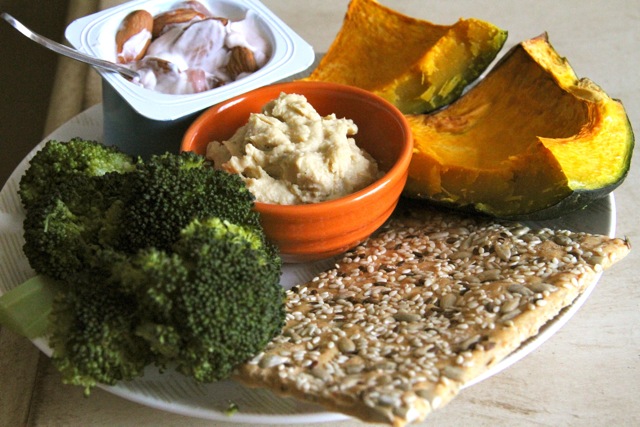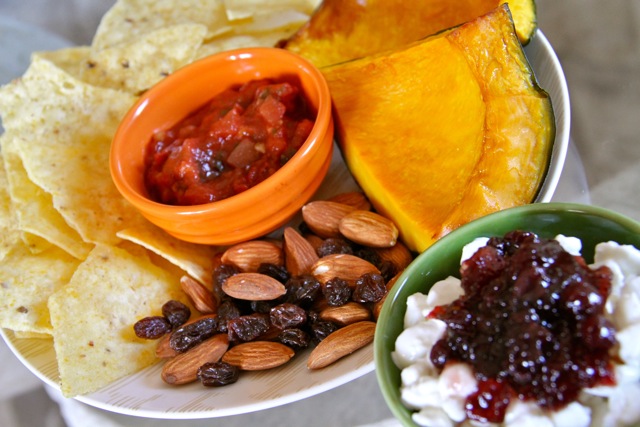 It's no secret that I'm not a fan of lunch, but snack plates make it so much more bearable. If I had to guess, I'd say I had a snack plate for lunch at least 75% of the days from January — I just love 'em that much… This is something I can definitely see continuing well into February.
One thing I hope doesn't continue into this next month is the lack of recipes here on Spoons. Remember how I said that I wanted to post more recipes this year? That's still the plan, but between all the travelling and snowboarding I did last month, I didn't manage as many as I would have liked — just three. Those three, though? They were freaking epic…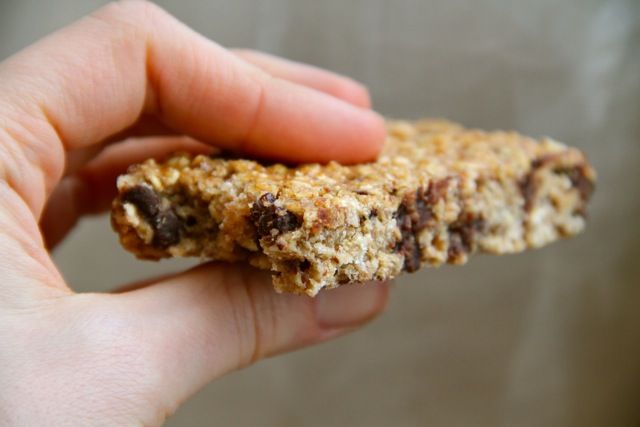 Soft and Chewy Protein Granola Bars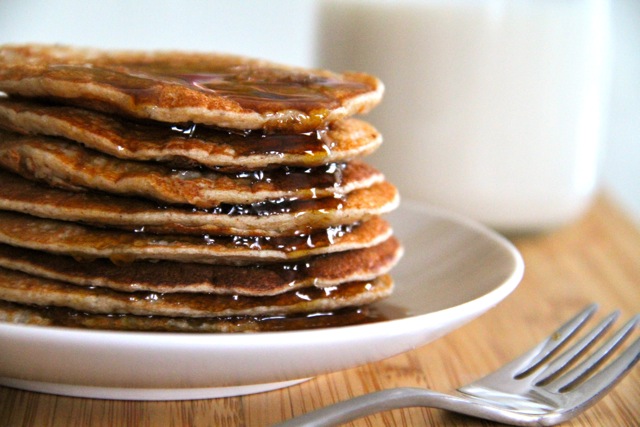 Banana Oat Greek Yogurt Pancakes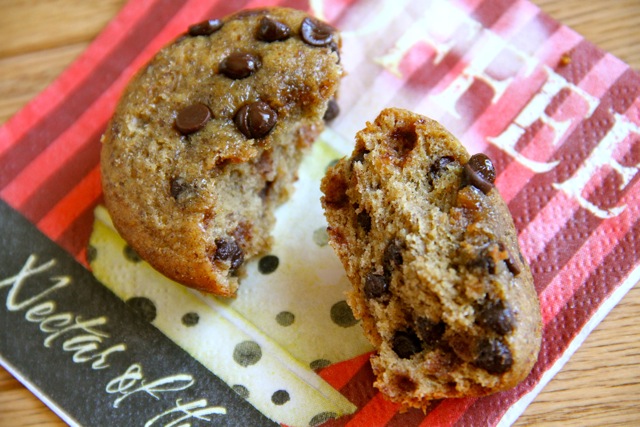 Flourless Chocolate Chip Almond Butter Muffins
Between 5 batches of granola bars, countless batches of pancakes [for dinner], and two batches of muffins, I think it's safe to say that all three of these recipes are very much tried-and-true winners.

Things were pretty quiet in the beauty department in January. I've been using a lot of the same products that I already talked about in past monthly favourites posts, but I do have a few new ones worth mentioning…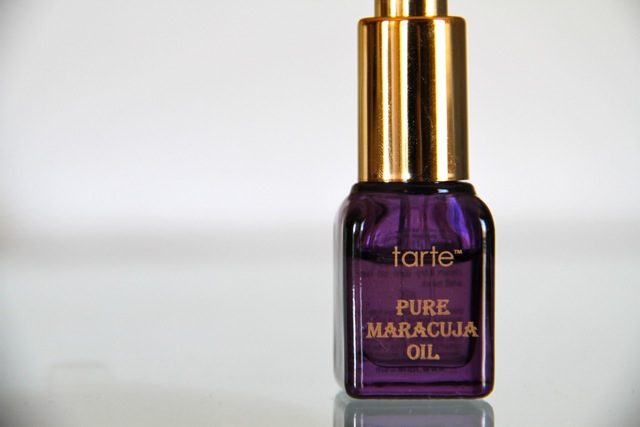 Tarte's Pure Maracuja Oil. This stuff is liquid gold. I've been putting it on my face at night in place of my regular moisturizer, and I'm in love with the results. I was initially a little worried that it was cause me to break out, but I've yet to experience any negative effects and I've been using it daily for a little over a month. Instead, my skin has been softer, smoother, and overall healthier — any kind of breakouts heal up a lot faster, and hyper-pigmentation lightens up much quicker as well. Definitely an awesome product if you struggle with dry patches during the winter.
For winter hair care, I've been using this shampoo and conditioner from Sukin…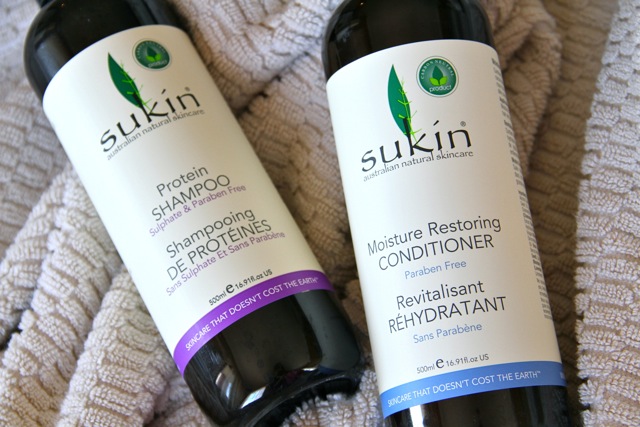 The Protein Shampoo is great for clarifying and strengthening, and the Moisture Restore Conditioner
is great for… well… restoring moisture. I love that they don't have any parabens or sulphates, and that they leave my hair feeling clean and soft without weighing it down.
And if you're wondering what I spent most of January smelling like…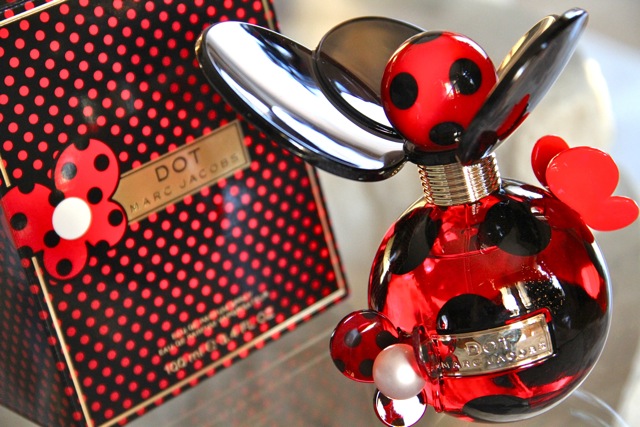 … Dot by Marc Jacobs has been my go-to scent. But because I'm horrible at describing scents, here's what Sephora has to say about it:
The exuberant top captivates with a delectable blend of red berries, succulent dragonfruit, and sweet honeysuckle. The lush floral heart of the fragrance blooms with the addictive beautiful jasmine, mingled with energizing notes of coconut water and orange blossom. The scent rounds out with a feminine dry down of creamy vanilla, driftwood, and sensual musks.

If you haven't read The Fault in Our Stars
, you really need to get on that…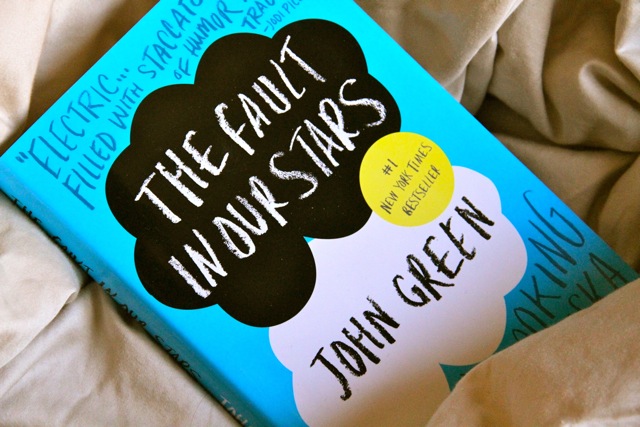 Despite the tumor-shrinking medical miracle that has bought her a few years, Hazel has never been anything but terminal, her final chapter inscribed upon diagnosis. But when a gorgeous plot twist named Augustus Waters suddenly appears at Cancer Kid Support Group, Hazel's story is about to be completely rewritten. Insightful, bold, irreverent, and raw, The Fault in Our Stars is award-winning-author John Green's most ambitious and heartbreaking work yet, brilliantly exploring the funny, thrilling, and tragic business of being alive and in love.
This was the first book I've read in a quite some time that completely sucked me in to the point where I was sacrificing sleep just so I could finish it faster — it was that good. The story is told from the point of view of Hazel, who I fell in love with from the very first page of the book. Her wit and humour make the topics of cancer and death that much more palatable, and I found her no-nonsense attitude towards her situation to be quite refreshing.
My only complaint is that the exchanges between Hazel and Augustus are a little far-fetched. The language and references they use are a little too advanced for a 16 and 17 year old, but their banter is enjoyable nonetheless. And while the book deals with some pretty grim subjects and ends a little tragically, I didn't find it depressing, nor did I have to bust out the Kleenex. I definitely recommend it for everyone.
Aaaand because that review was a little longer than I intended, I'm going to breeze through the rest by saying that these jeggings from American Eagle are some of the best fitting pants I've ever worn…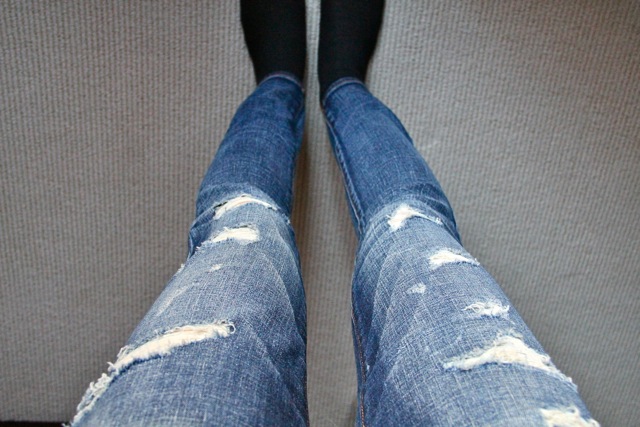 … these Beats Studio headphones
from Beats by Dre offer ridiculous sound quality while shutting out all other outside noise…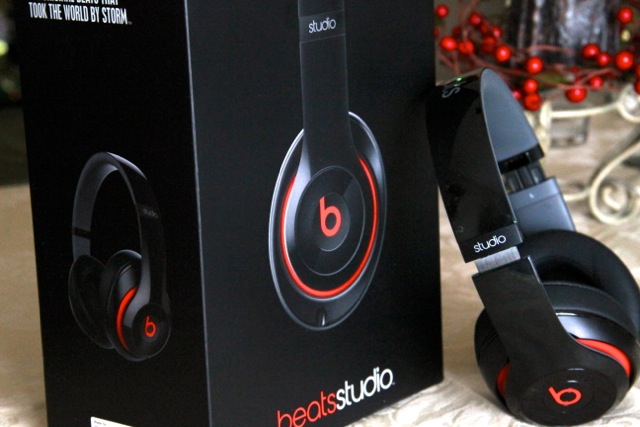 … and I'd be lost without my Moleskine…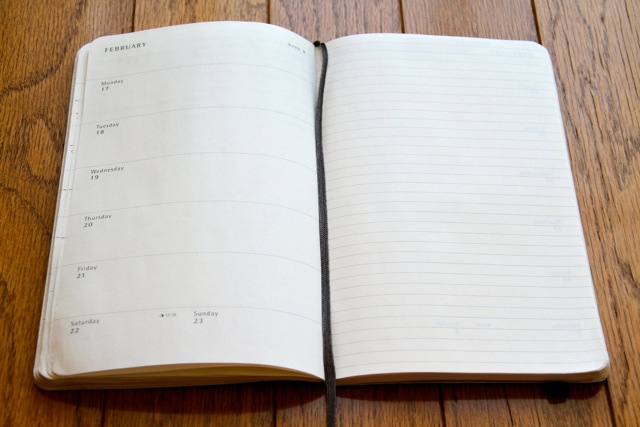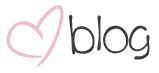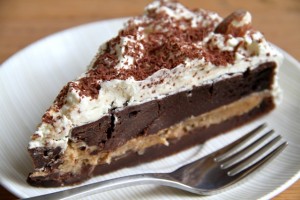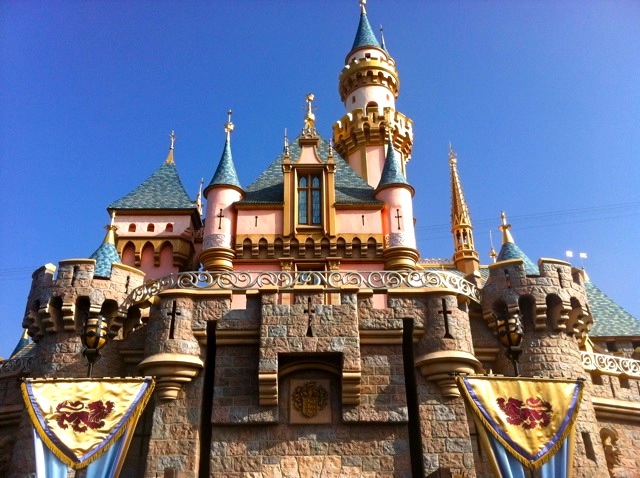 After a quiet holiday season, January proved to be a pretty great month for Spoons…
Kicked off the New Year by starting the 365 Days of Good Memories challenge. Are you guys still keeping up with your memory jars? So far, so good for me.
Celebrated my 29th Birthday! It was an amazing one with tonnes of love from family, friends, and blends. And the cake was definitely one for the books…
Abnormally gorgeous weather meant I spent most of January snowboarding, with a weekend trip to the mountains tossed in for good measure.
Thinking Out Loud continued to grow, and I couldn't be more stoked. My favourite posts to write and read, hands down.
Spoons hit over 1k followers on Bloglovin. Totally gushing.
My snickerdoodle truffles took first place in Udi's Fall Comfort Challenge. More gushing.
I wrote a post for Disney, and eventually ended up going to Disneyland. Recap to come!
Some good stuff in the kitchen last month!
Disclaimer: none of the products mentioned above are sponsored — they're simply ones that I use regularly and love. This post does, however, contain some affiliate links.

Tell me 3 awesome things that happened in January. I know you can come up with 3 over 31 days!
Did you eat Teddy Grahams as a kid? That's what the bunnies remind me of!
What shampoo/conditioner are you currently using to wash your hair? Always on the lookout for good ones…