This thick and creamy oatmeal cookie dough smoothie is reminiscent of a comforting oatmeal cookie!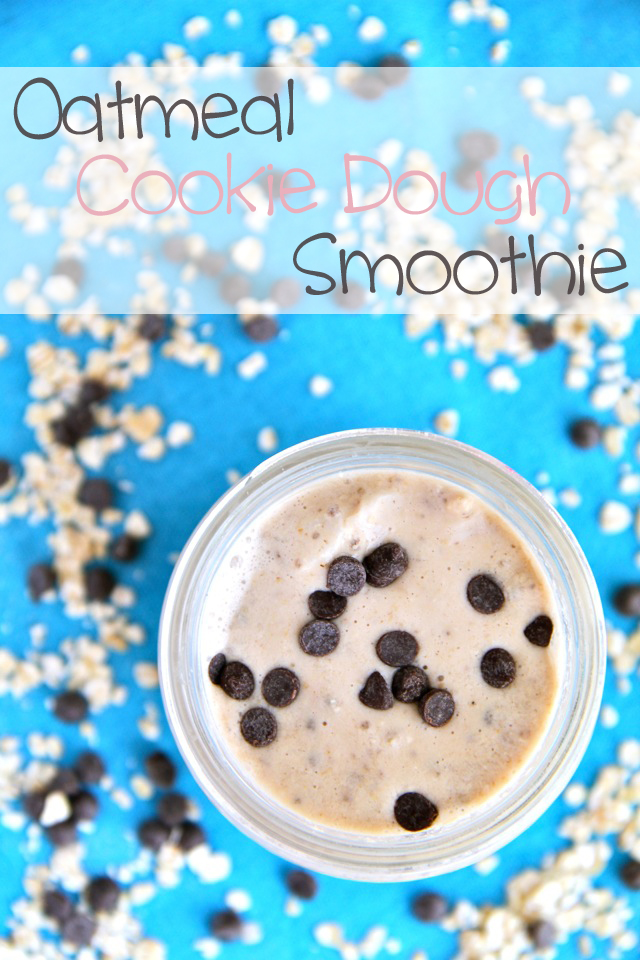 I'll be the first to admit that I'm not exactly in the know when it comes to what's hip and trendy these days. I don't read the news because it's full of nothing but doom and gloom; I can't talk to you about what's going on in The Bachelor because I don't have cable; and I can't tell you what songs are topping the charts because I don't listen to the radio. Heck, I didn't even know which teams were playing in the Superbowl this year until I actually sat down and asked my dad "who the guys in orange" were, and I just found out that the Olympics start this Friday. Crazy.
That being said, it should come as no surprise that my body isn't exactly up to speed in what's going on around it either. It craves things that aren't typical for the temperatures and seasons, asking for hot foods in the middle of summer and cold foods in the middle of winter… and lately, the cold food it's been asking for has been smoothies…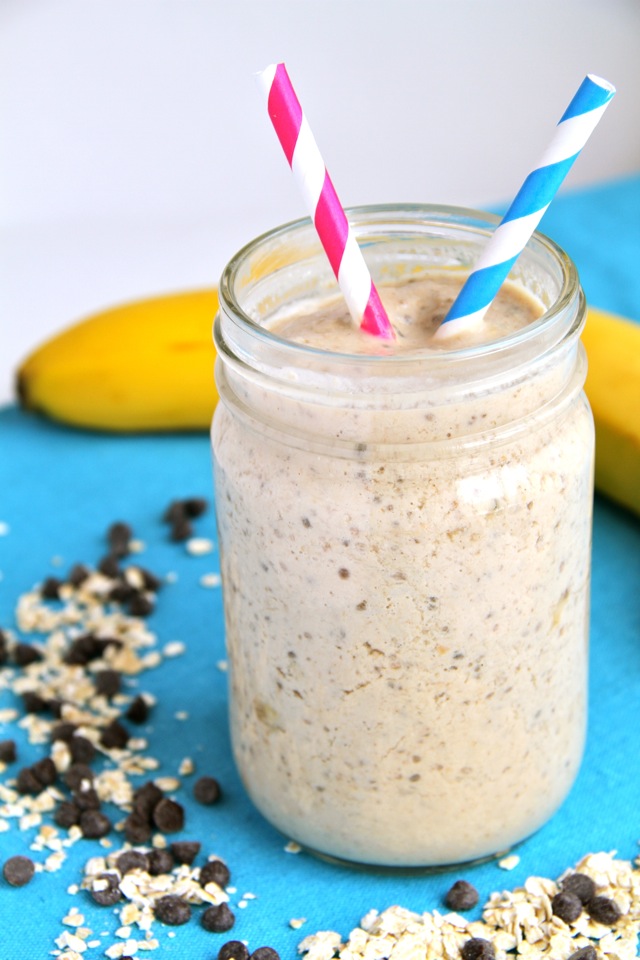 Over the past couple of weeks, my smoothie obsession has come back with a vengeance, and I've been having at least one a day — sometimes even two. I'm picky when it comes to what I'll guzzle down, though — I mean, a girl's gotta have her standards, right?
First, my smoothies have to be thick enough so that I have a hard time sucking them up through a straw — bonus points if I have to bust out a spoon. They also has to be loaded, not only with healthy and wholesome ingredients, but plenty of healthy and wholesome ingredients. I used to be wary of drinking my calories because I was afraid the endeavour would do nothing to satisfy my hunger and only leave me prowling the kitchen in search of something more, and while that's definitely happened on a handful of occasions, it was mostly because I was doing it all wrong…
The recipe I'm sharing with you today is right in every possible way, with each ingredient coming together to create a cold, creamy, thick smoothie that's oh-so-satisfying. As an added bonus, it tastes like oatmeal cookie dough, and you can never go wrong with oatmeal cookie dough. This recipe has actually been up on Spoons for a little while now, but I only mentioned it in passing so I figured it was high time to give it a little more attention…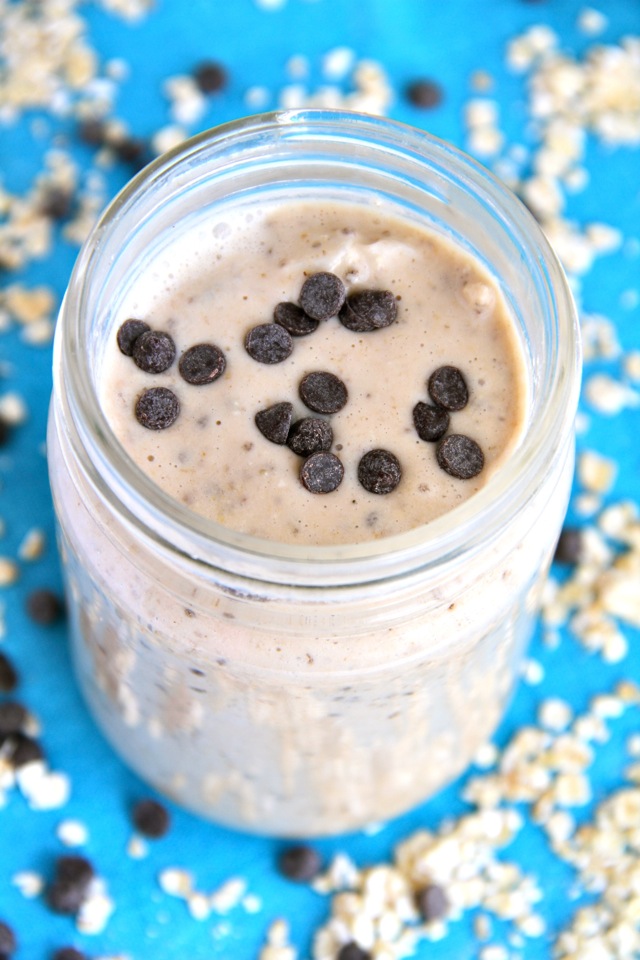 I'd love to know if you make this (or any!) recipe! Tag @runwithspoons on Instagram and Twitter, and be sure to subscribe to our mailing list to receive more healthy and delicious recipes straight to your inbox!
Print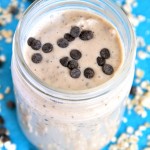 Oatmeal Cookie Dough Smoothie
---
Author:

Total Time:

5 mins

Yield:

1

serving

1

x
1

medium frozen banana (

100 g

)

1/4 cup

(

20 g

) raw oats

1 tsp

(

4 g

) chia seeds (optional)

1/2

–

1

scoop vanilla protein powder

1/2 tsp

ground cinnamon

1 tsp

vanilla extract

1 Tbsp

(

16 g

) almond butter (or any nut butter)

1/2 cup

(

120

ml) vanilla almond milk (regular milk works fine too)
---
Instructions
Place all ingredients into any standard blender and blend until smooth.
Keywords: cookie dough, cookie dough smoothie, healthy recipe, oatmeal, oatmeal cookie dough, recipe, smoothie