Happy What I Ate Wednesday, friends! 😀
I missed out on all the foodie fun last week since I was too busy running around Disneyland, but that just means I get to share my vacation eats with you this week instead. I know I usually try to showcase everything I eat in a single day, but vacations always call for exceptions, no? So without further ado, some highlights of What I Ate [in California]… And please excuse the iPhone pics — Mr. DSLR stayed at home.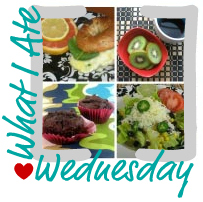 Prepare yourself for the most un-Amanda-like breakfast[s] that you'll ever see here on Spoons…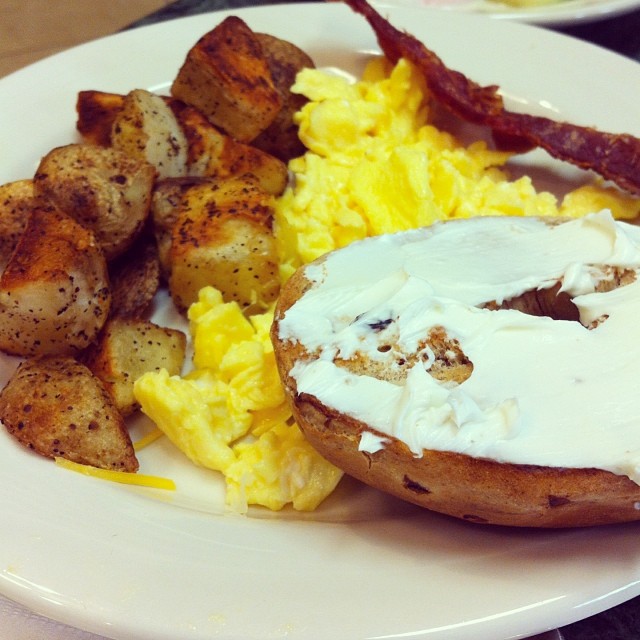 The first hotel we stayed at came with free breakfast, so I figured… when in Rome California, why not start the day with roasted potatoes, scrambled eggs, bacon, and a cheesed-up bagel… so I did. Not gonna lie — it was weird… but also delicious. Is it a breakfast that I'll make part of my regular rotation? Probably not, but it was a nice little change nonetheless. I also recall a morning with pancakes, and one with yogurt, fruit, and cereal, but I'm afraid you'll have to use your imagination for those ones.
And now for a breakfast that's so painfully Amanda — behold the wonder that is hotel room oatmeal…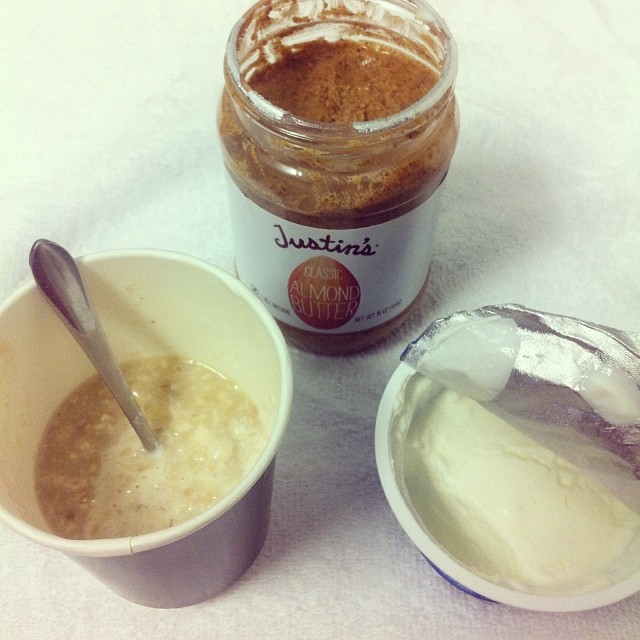 Justin's [classic] almond butter, plain Greek yogurt, and a packet of instant oatmeal made with hot water from the in-room coffee maker and eaten out of a disposable coffee cup. I also squeezed in a few packets of honey that I managed to ninja from Starbucks — it was deliciously wonderful 😀 My only complaint was the lack of cinnamon, but that was my own fault for leaving home without it (lesson learned).
Next up we've got lunch[es], which were often made up of packed (read: squished and unattractive) sandwiches, but also had some more noteworthy moments…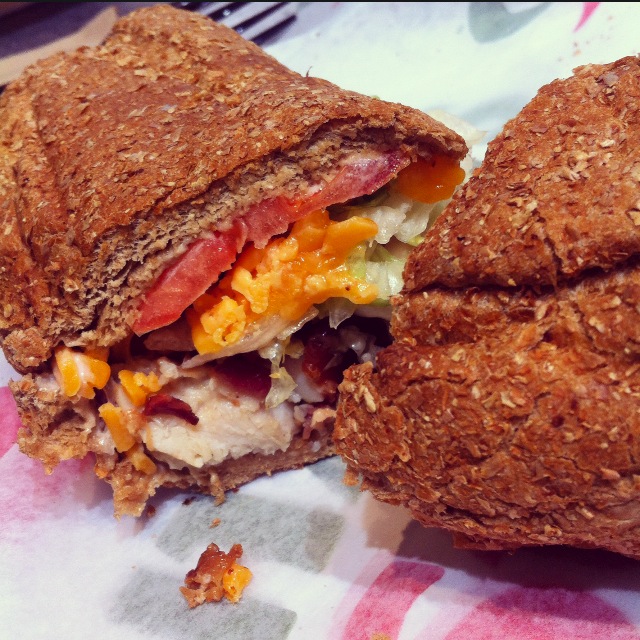 Classic Club sub from Quiznos.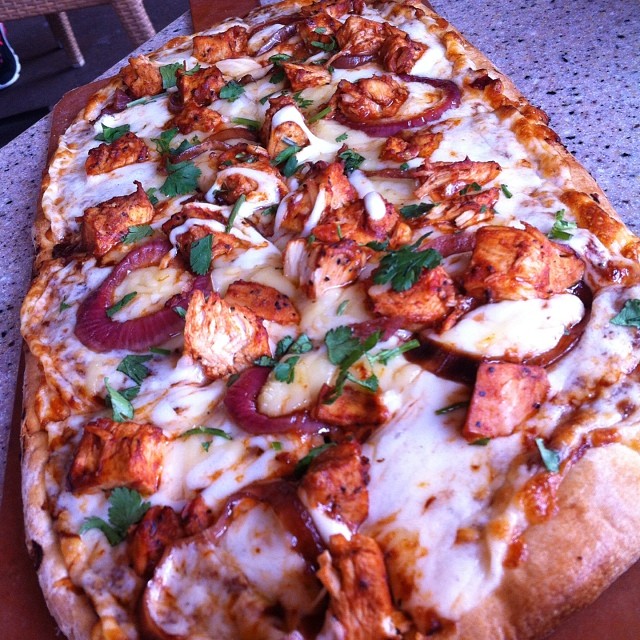 BBQ chicken pizza from La Brea Bakery.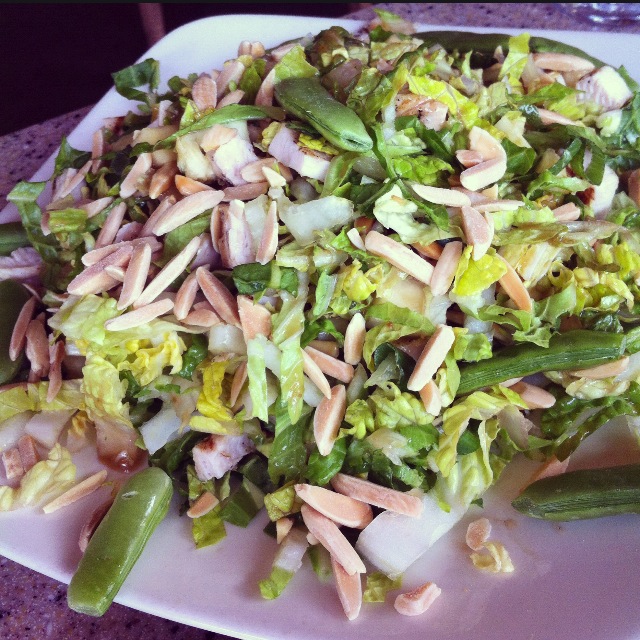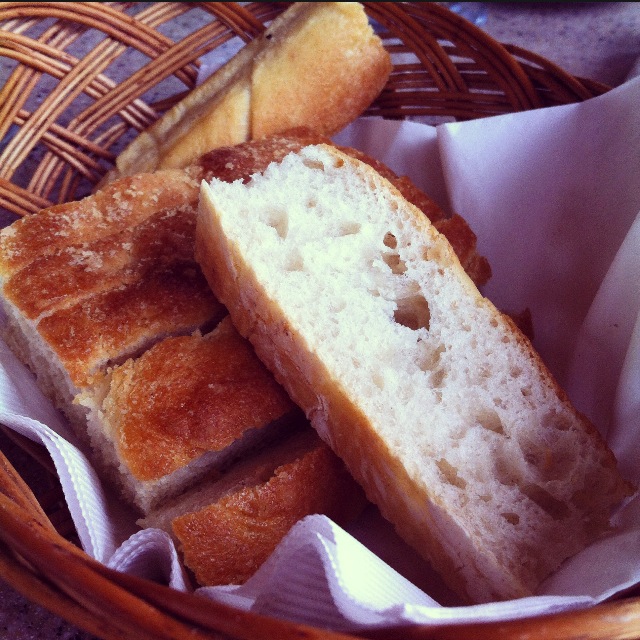 [I forget what kind of] salad and freshly baked bread from La Brea Bakery.
Eating out when you have serious allergies can be kind of stressful (read: I hate it), so when I find a place that feels safe, I stick to it like glue. La Brea Bakery in Downtown Disney happens to be one of those places, especially since it was where we ate last time we came to Disney and I lived to tell the tale 😉 That's probably why we had a few of our dinner[s] there as well…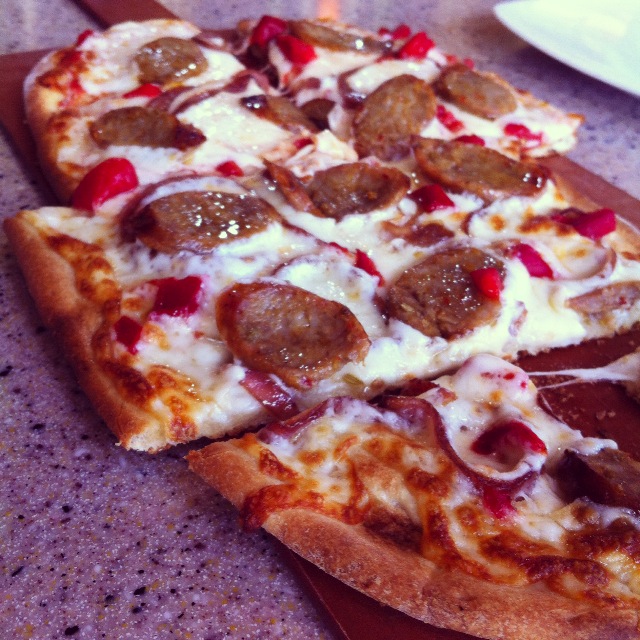 Italian sausage pizza.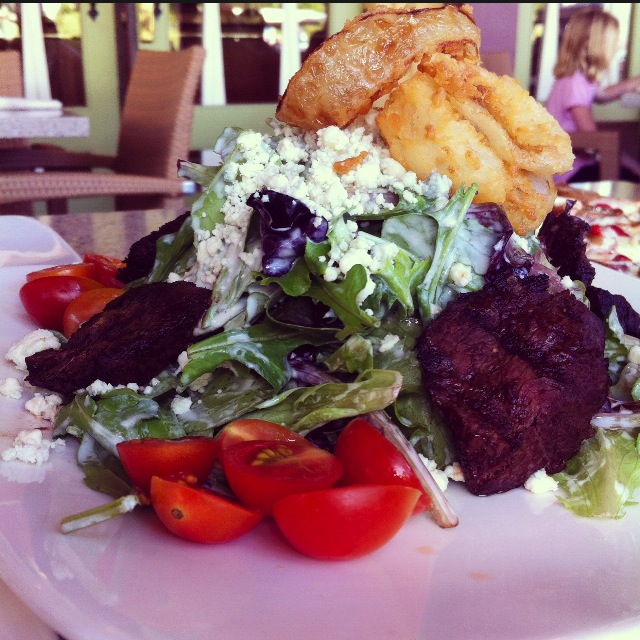 Steak salad.
… with the rest taking place at Chipotle…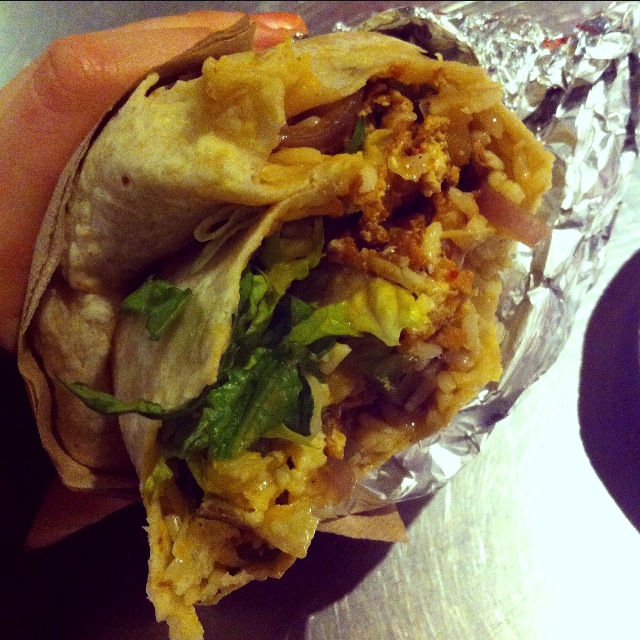 Burrito loaded with chicken, rice, cheese, salsa, and lettuce.
I normally order a bowl or salad when I go to Chipotle, and while I had a few of those on this trip as well, I decided to try something new on our last visit and went with a burrito instead. Holy.wow is all I can say. I think I went a little overboard with the stuffing, because I didn't manage to finish it all in one sitting.
As for snacks, I'm afraid I don't have anything too exciting to share, just these Bare Fruit apple chips…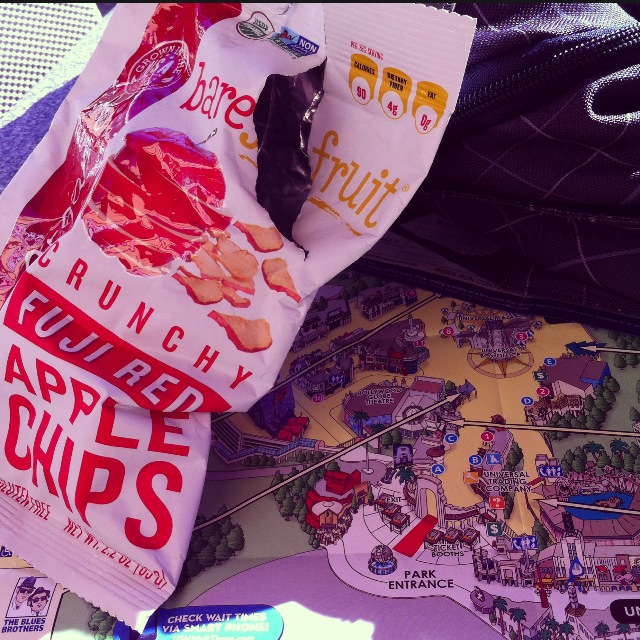 And this cappuccino from the Starbucks in California Adventures…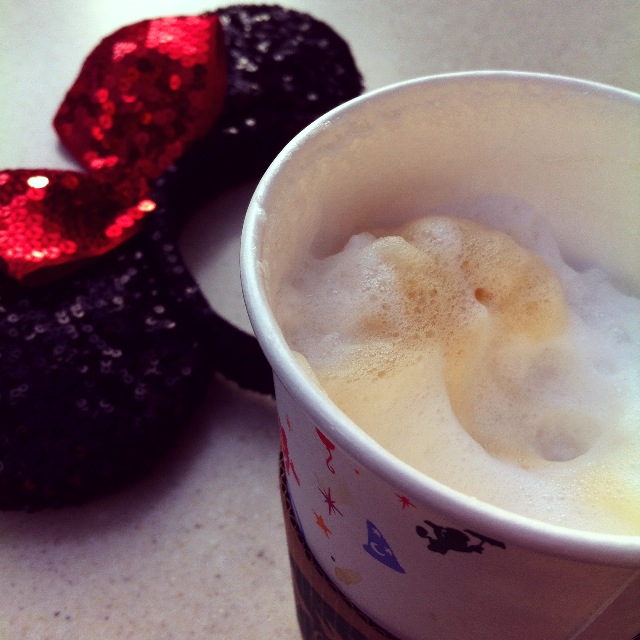 Of course I packed/ate more than that (my suitcase is usually 1/4 food), but it wasn't anything too exciting — just your run-of-the-mill travel snacks like dried fruit, nuts, granola bars, pretzels, crackers, and bunnies. If you'll allow me a moment to vent… I'm generally pretty good with accepting my allergies, but I have to say that walking around Disney looking at all the amazing desserts that I couldn't have was just a kick in the pants. Pesky peanuts — your mother was a hamster and your father smelt of elderberries (name that movie!)
But that's it for me today, friends! I'll see you guys tomorrow with a Disney themed Thinking Out Loud! 😀

What would a completely atypical breakfast be for you?
What's your go-to order at Chipotle?
More places to find me!
E-mail — [email protected]
Twitter — runwithspoons
Facebook — runningwithspoons
Pinterest — runwithspoons
Instagram — runwithspoons
Bloglovin — runningwithspoons