For this week's edition of Thinking Out Loud, a little California recap. Aaaaaaand go…

1. Let's kick things off with a look at the lovely hotel we stayed in…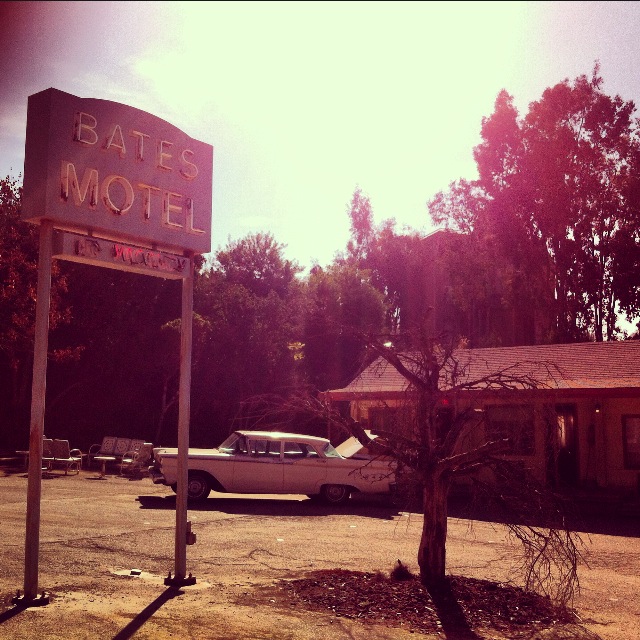 It was in a really charming area of town…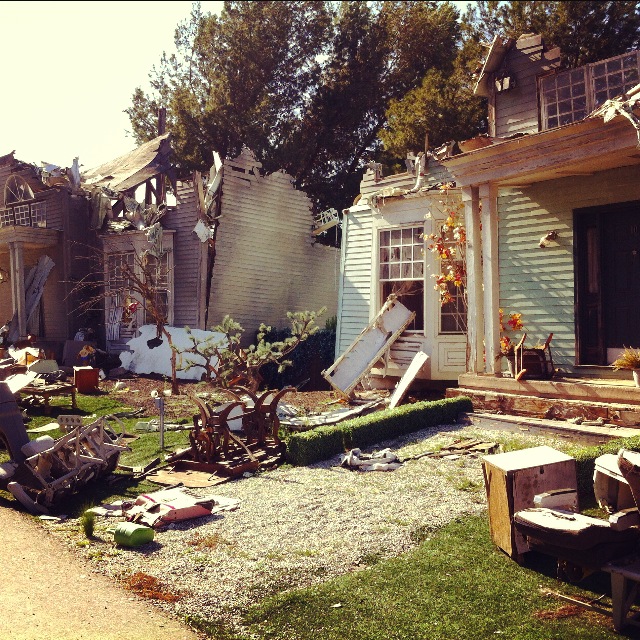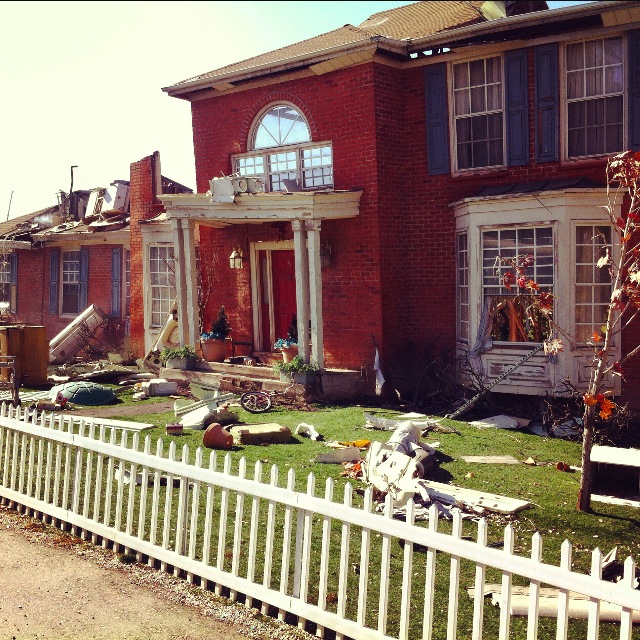 😆 Actually, those are the sets for Psycho and War of the Worlds in Universal Studios, which we visited on our last full day in LA. There's a tour you can take that'll take you through the backlots where you can see things like Whoville (How the Grinch Stole Christmas), Wisteria Lane (Desperate Housewives), Jaws, and King Kong 3D. It's pretty neat to see what goes on behind-the-scenes of movies and TV shows.
2. But it's even neater to see these guys…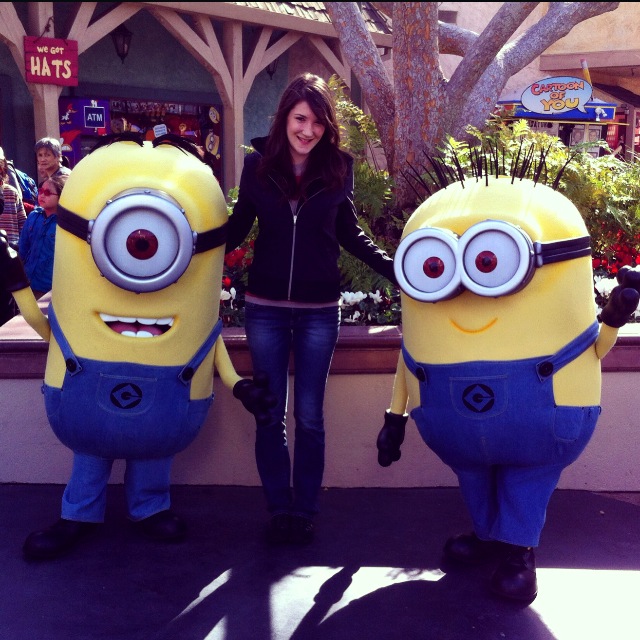 MINIONS!!! Not gonna lie — they were my main motivation for going to Universal. We were going to skip US since we were a little tired after Disneyland and California Adventures, but then I found out that Despicable Me was being featured and that pretty much decided it. It was fun to go on the Transformers ride, Jurassic Park, and watch the Waterworld show…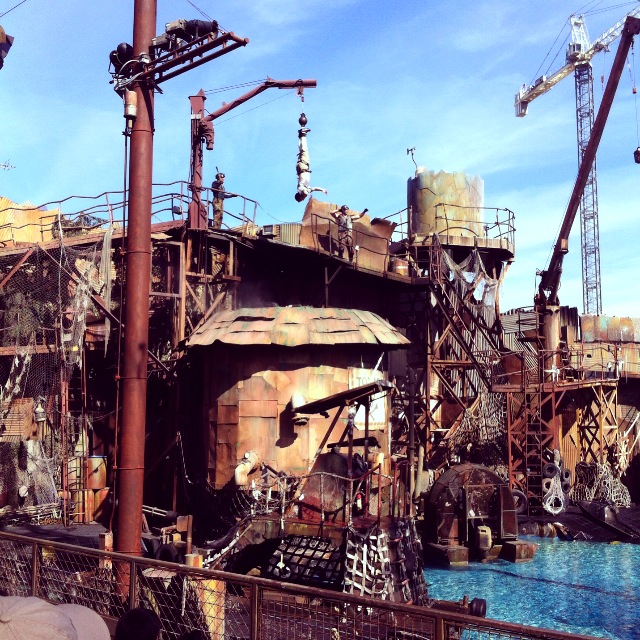 … but minions are where it's at. My only complaint is that most of the Despicable Me merchandise was disappointing, so I only managed to come home with a deck of playing cards. Oh poop.
3. Rewinding a little to our first few days in Cali, which were spent in Disneyland and California Adventures. I won't go into too much detail since a lot of it was the same as when we visited in 2012, but I will say that, as nice as Disneyland is during the day, I think I prefer it at night…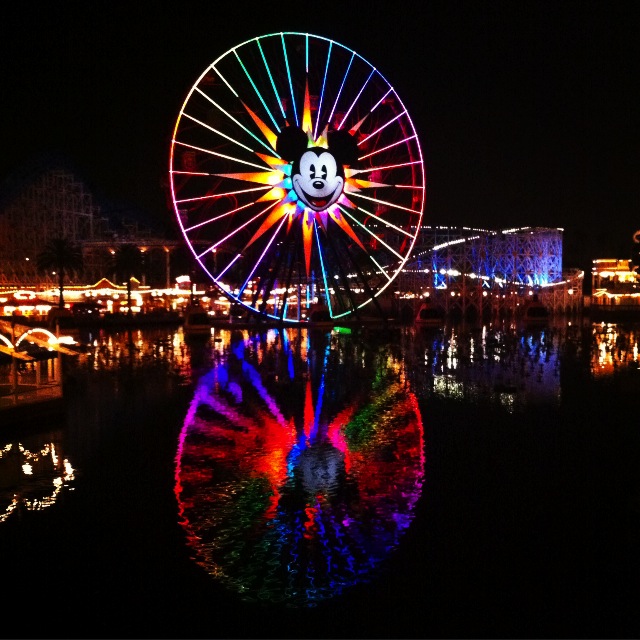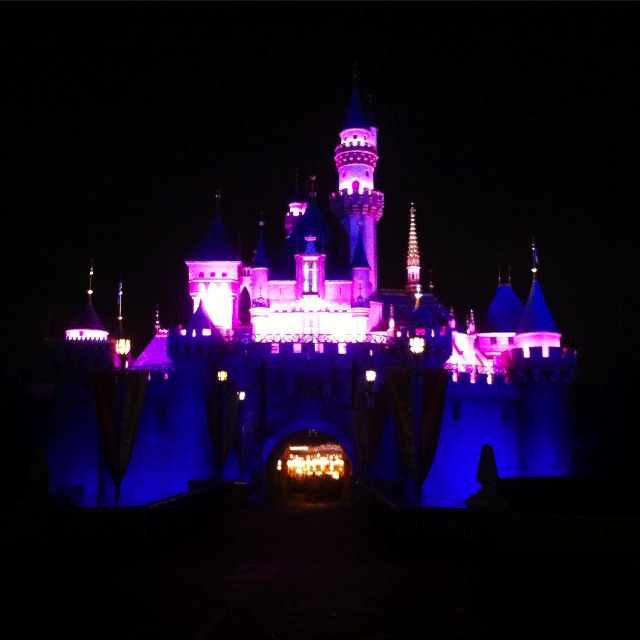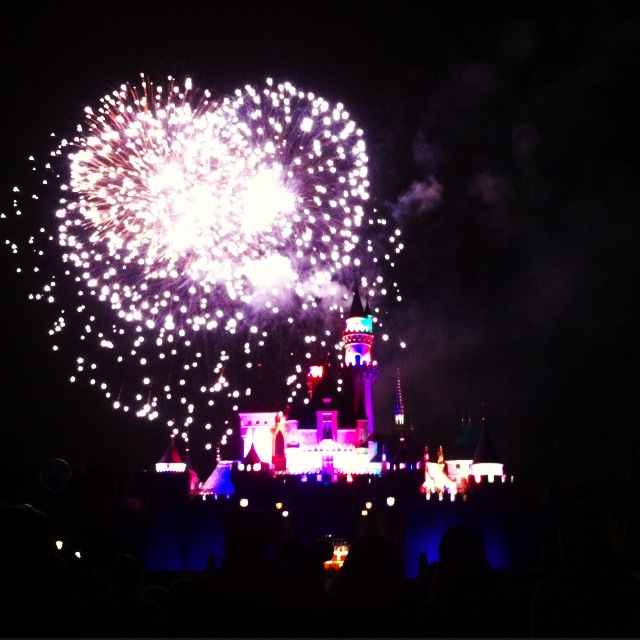 4. … and I think that Tinkerbell might [potentially] have a death wish…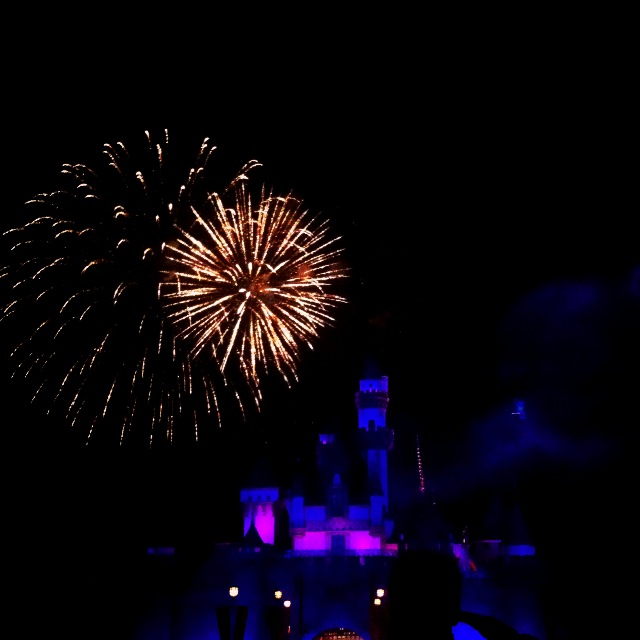 See that tiny spec on the right? That's her (an actual person) flying around among the fireworks. Crazy adrenaline junkie…
5. I'll also tell you that I recommend picking up a Fastpass if you plan on hitting up Radiator Springs Racers (which you definitely should). Despite the fact that January is Disney's "slow" month, the lineups for all the good rides were insane, with some taking up to 1.5 hours. Fastpasses cut down the wait time considerably.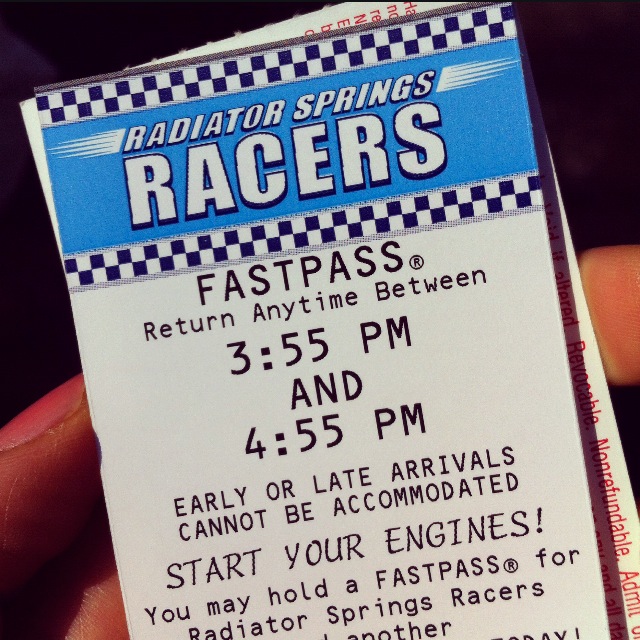 6. Speaking of good rides, be sure to check out Toy Story Midway Mania in California Adventures…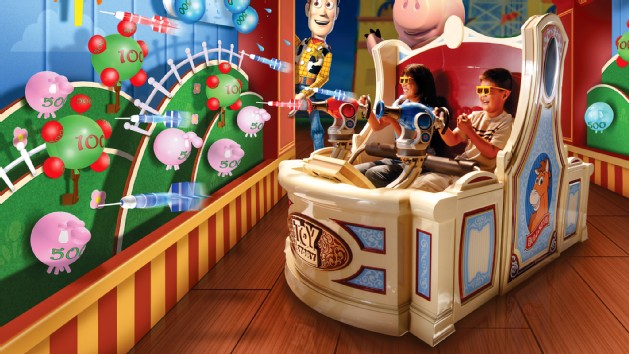 [source]
It's a 3D shooting game, and probably one of my favourites in the whole park. Also, does anyone find it ironic that I got a beaver for my reward? Talk about being reminded of my Canadian-ness wherever I go…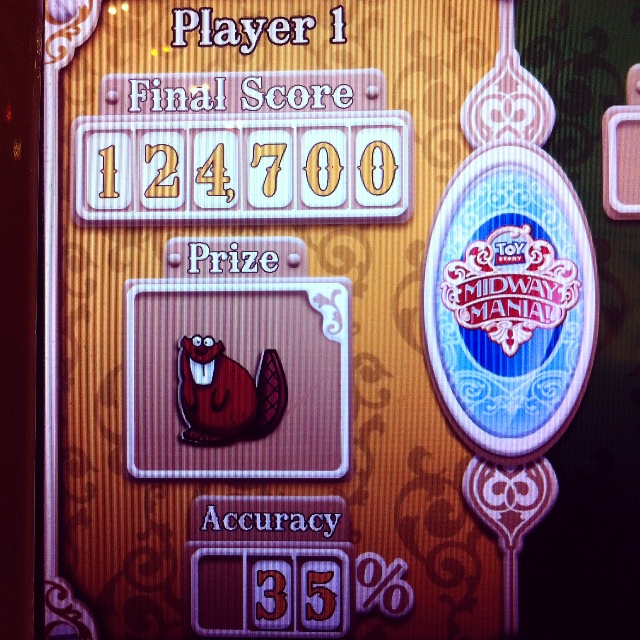 Oh, and see that accuracy? Never ever give me a real gun…
7. And for those of you who asked, I gave Mickey a kiss for you…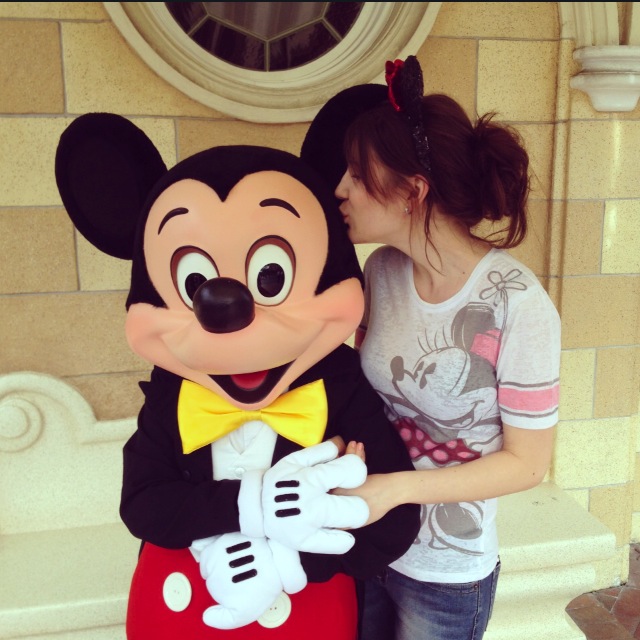 8. Also… please tell me I'm not the only one who thinks it would be awesome to be a Disney princess…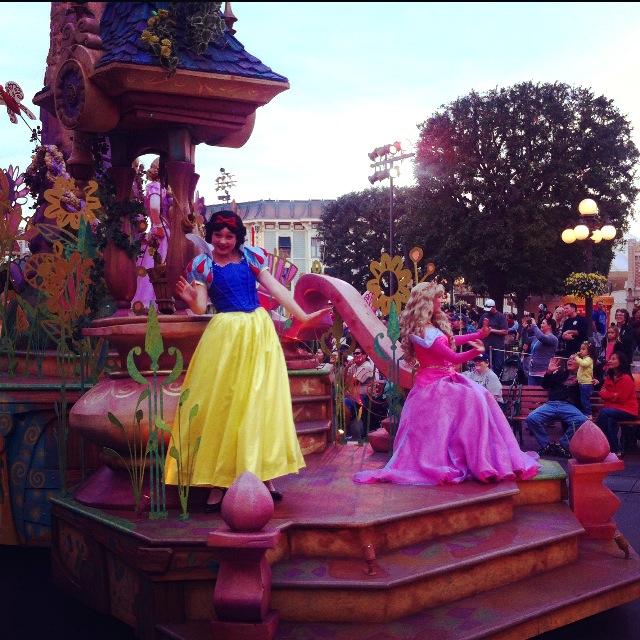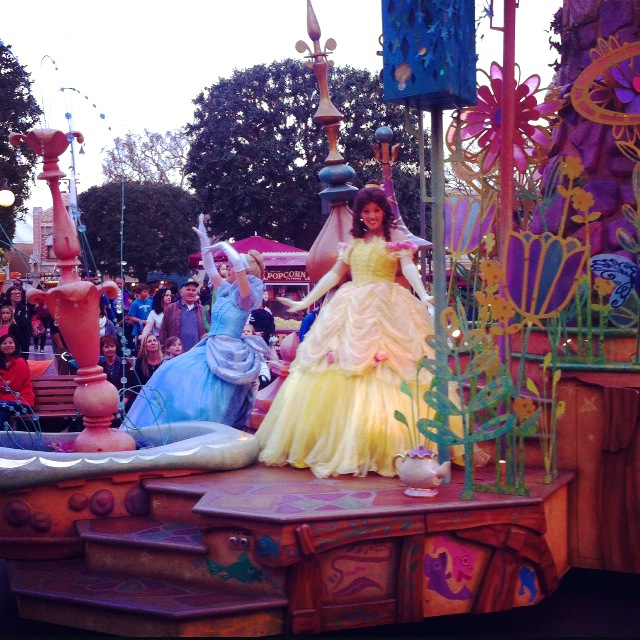 I can't help but wonder what it would be like to work in Disneyland… Everyone always looks so happy, and I spoke to one lady who said that she's worked there for over 40 years and wouldn't change it for the world.
9. I will never complain about the traffic in Edmonton again, because LA is insane. We were craving a little peace and quiet after a few days , so we packed up and relocated to Long Beach…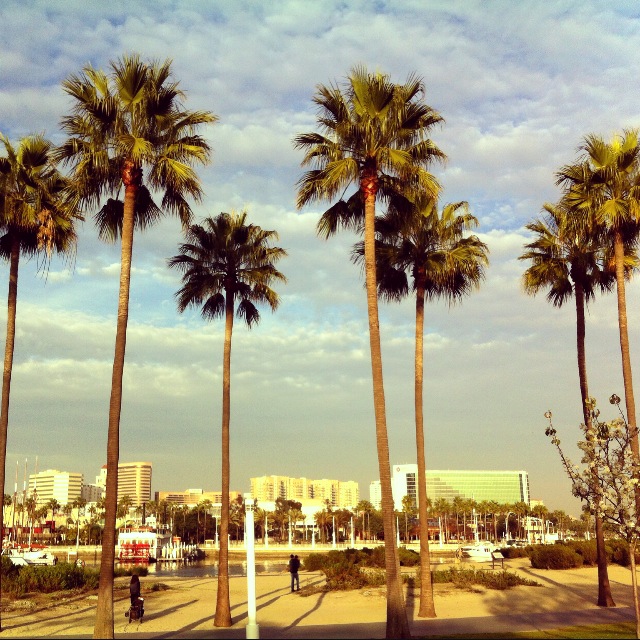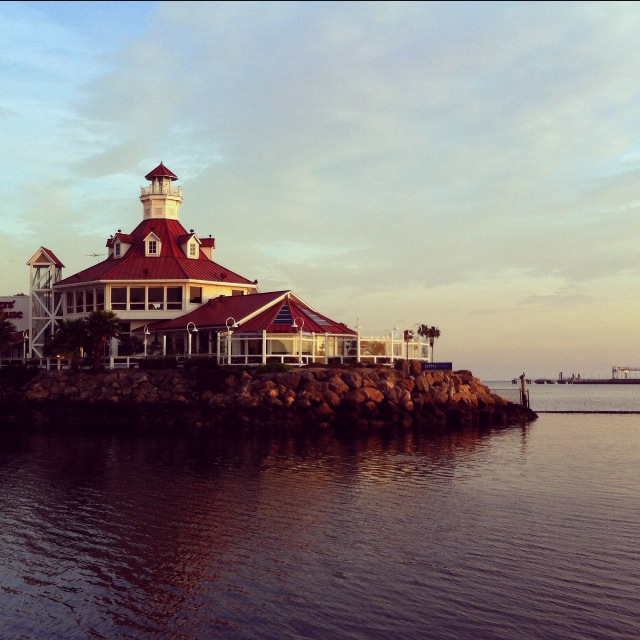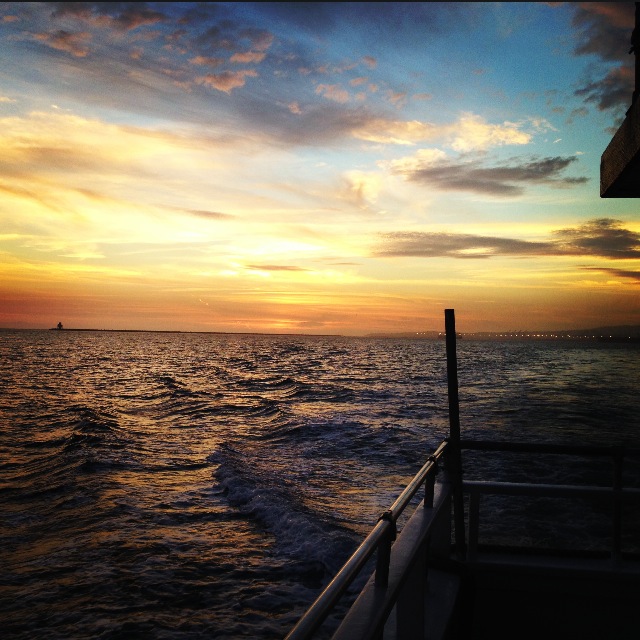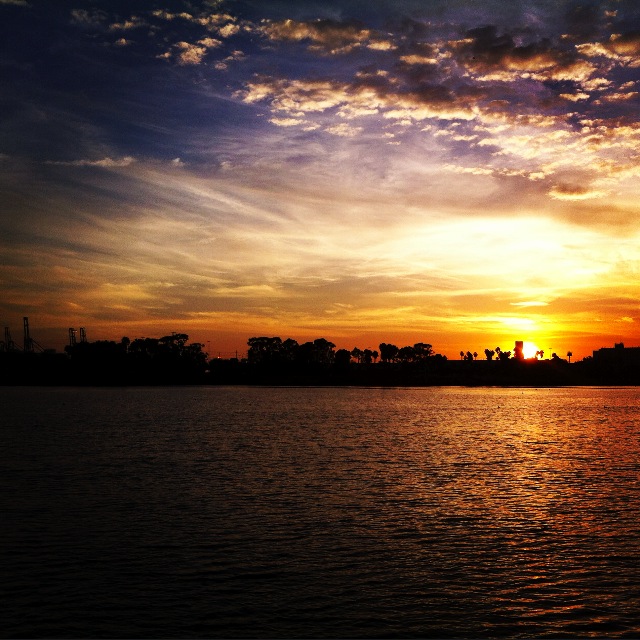 10. And because no recap post is complete without a hotel room selfie…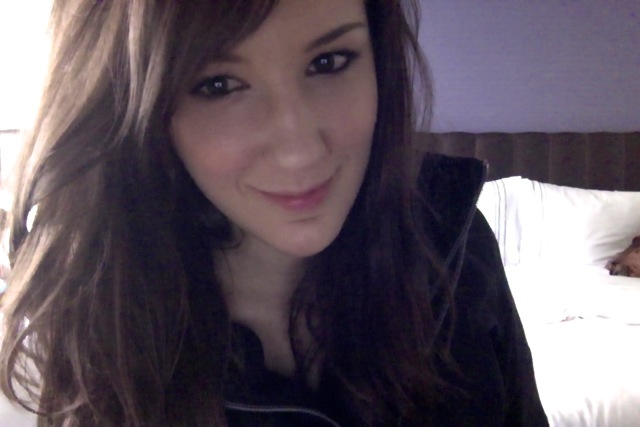 Hi! And bye! 😀


No questions… just tell me whatever comes to your mind! 😀
More places to find me!
E-mail — [email protected]
Twitter — runwithspoons
Facebook — runningwithspoons
Pinterest — runwithspoons
Instagram — runwithspoons
Bloglovin — runningwithspoons