Happy [Superbowl] Sunday, friends! 😀
Will you be watching the big game today? I'm not the biggest football fan (it's the Canadian hockey freak in me), but my dad usually watches all the big sporting events, so I have a feeling I'll end up catching some of it when I go over there for dinner later today.
And I realize this is going to sound crazy considering I went from a place with 25ºC (77F) weather to one with -10ºC (14F) weather, but my gosh is it ever nice to be home. My own bed, my own kitchen, my own routine… it's crazy how a week away can throw you completely off track. I was a little worried about this week's Link Love post since I didn't get to do much blog reading while I was away, but I think I still managed to pull a pretty decent collection together…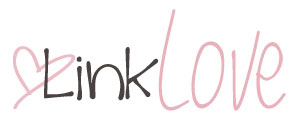 In my head…
. fitness .
How Eating More And Moving Less Helped Me Transform My Life via Greatist.
"The 'eat less, move more' mantra didn't really solve my problem. In fact, it became a problem."
Staying Hydrated During Your Workout via Wellness Today.
Dehydration can hinder not only performance, but health as well. Tips on how to stay hydrated.
. health .
What's Really Happening When Your Body Is Dehydrated via Greatist.
"The importance of water to our bodies can't be overstated" — so make sure to drink up!
Indoor Tanning Exposure Linked To Cancer via Fox News.
"The number of skin cancers that can be blamed on indoor tanning each year exceeds the number of lung cancers attributed to smoking" — better to be pale and cancer-free.
The Scary Side Effects Associated With High-Protein Diets via Women's Health.
I know high-protein is all the rage these days, but remember that too much of anything can be bad for you.
Oral Immunotherapy for Peanut Allergies Shows Promise via Fox News.
Being able to get rid of my peanut allergies would seriously be a dream come true…
. happiness .
27 Ways To Get More Sh*t Done via Greatist.
Great tips to making the most of those 24-hours we're given in a day. I definitely printed this one out.
10 Painfully Obvious Truths Everyone Forgets Too Soon via Marc and Angel Hack Life.
Sometimes the most obvious truths take the longest to get through to us…
8 Superpowers You Didn't Know You Had via Huffington Post.
You may just be one person, but you can have an incredible impact on the world around you.
. beauty .
Raw Beauty via The Long Drive Journey.
An absolutely beautiful post about what true beauty really is.
25 Tricks To Help You Look Better In Pictures via Daily Makeover.
Because who doesn't want to look good on film?
10 Weird Beauty Tricks That Really Work via Beauty High.
Mayonaise as a hair conditioner and Pepto Bismol as a face mask… good to know.
7 Overnight Beauty Fixes via Huffington Post.
Great tips on fixing anything from dry feet to unruly hair.
Treat Acne Naturally With Cinnamon via Wellness Today.
… including a recipe for a DIY cinnamon-honey face mask that'll help calm those pesky breakouts.
. blogging .
12 Things To Remember When Taking Blog Photos via One Dog Woof.
Great tips on how to make the most of the pictures you take for your blog.
Writing Success: How To Find It And Keep It via The SITS Girls.
Great tips on how to keep your writing mojo flowing.
5 Food Styling And Photography Tips via Kiss My Broccoli.
Easy and effective tips to kick the quality of your photos up a couple notches.
For my belly…
The Best Ever Banana Bread via The Healthy Maven.
Vegan, gluten-free, and loaded with tonnes of banana goodness. So.much.yum.
51 Paleo Snacks Anyone Can Love via Greatist.
A great collection of snacks for all my Paleo (and even non-Paleo) friends!
The 42 Healthiest Portable Snacks via Women's Health Magazine.
Shameless plug

But, really, an awesome collection of on-the-go snacks.
Your links…

Will you be watching the Superbowl? If so, who are you cheering for?
Three things you did yesterday; three things you're going to do today. Go:
Yesterday: finally took down my Christmas tree (aren't you proud?), caught up with school, and went over to a friend's place to watch Prisoners.
Today: church, some blog work for the upcoming week, and going over to my parents' for dinner.