Hello, hello and happy Friday! Everyone stoked for the long weekend? Labor day weekend always feels like the official end of summer, and I'm hoping to squeeze in one more BBQ at the lake before going into Fall mode. Here's hoping the weather cooperates, because for now it's looking like rain!
Oh, and before I get into the meat of today's post, I really wanted to thank you guys for your feedback on my stance on exercise. I realize that not doing bootcamps or posting daily workouts and training logs puts me in the minority of the HLB community, but there's no shortage of fitness inspiration out there if that's what you're looking for, and I figure someone has to represent those of us who just like to take things easy. Actually, I really wish that more people would treat things like walking as a legitimate form of exercise instead of always referring to it as second-rate…
"I'm only walking because I'm injured and can't run."
"It's my rest day so I'm only walking."
 Only walking? Pft. I walk because it's amazing and one of my favorite things to do, thankyouverymuch. And speaking of favorites, I'm introducing a "Monthly Favorites" series to Spoons, where I'll be doing a blog post on the last day of every month sharing some of the things that I really loved during that month. It could be anything like food, beauty products, books, memories, music, fashion… basically anything that stuck out for me during that month.
And since today is the last day of August, let's go!
. – . – . – .
.Favorite Foods .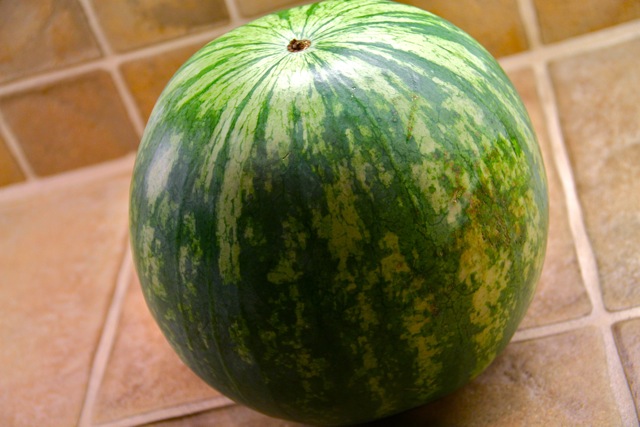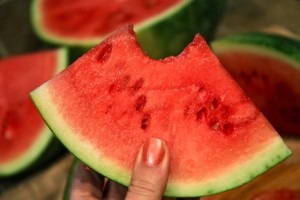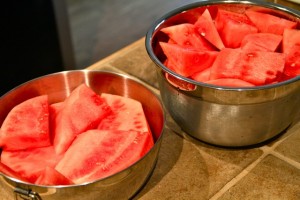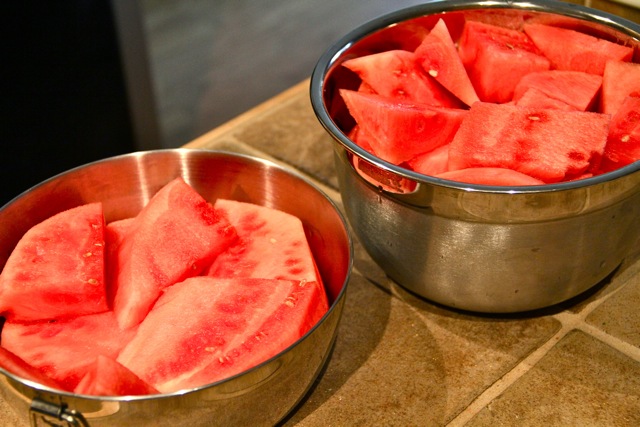 I.am.obsessed.
Watermelon has always been a quintessential summer food for me, and I've been eating this stuff like nobody's business all month long. Have I mentioned that it's also wonderful and refreshing when frozen?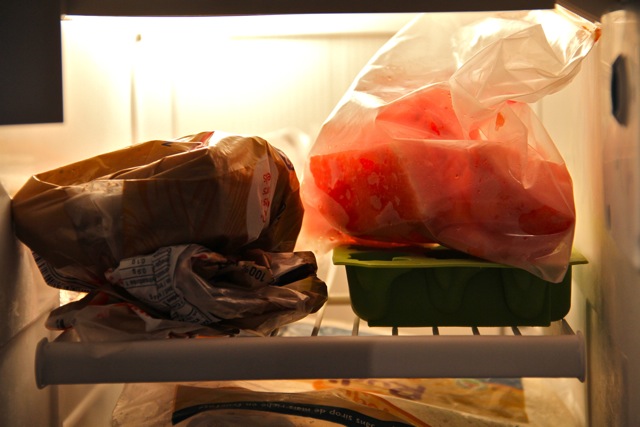 Give it a shot 😉
And how could I talk about quintessential summer foods without mentioning BBQ's… I've made it a point to try and head out to the lake and BBQ at least every other weekend, and as a result this has been one of the most delicious summers that I've had in a looooong time.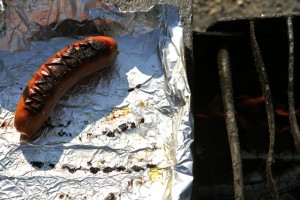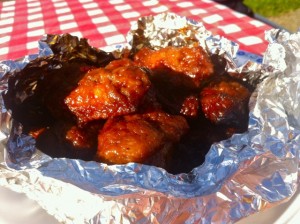 On a side note… why does picnic/BBQ/outdoor food always taste 100x better than food eaten inside?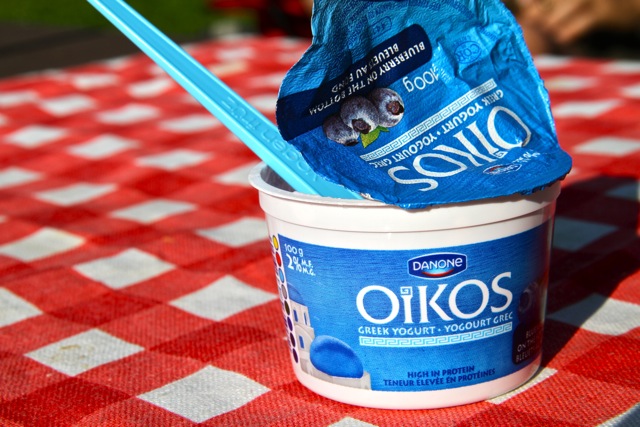 . – . – . – .
. Favorite Beauty Products .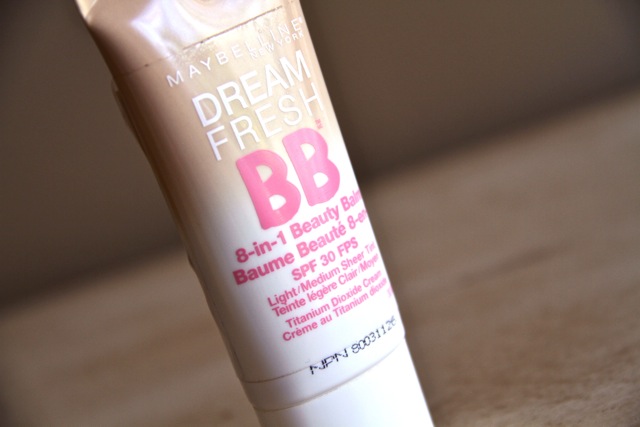 Maybelline Dream Fresh Beauty Balm
I can't stand the feeling of heavy makeup on my skin when it's hot outside, but sometimes the face just needs a little bit of help, ya know? BB (beauty balm) cream is wonderful because it feels so light and hydrating, while evening out your skin tone and giving you a nice glow. Plus it has an SPF of 30, which is super important in the summer!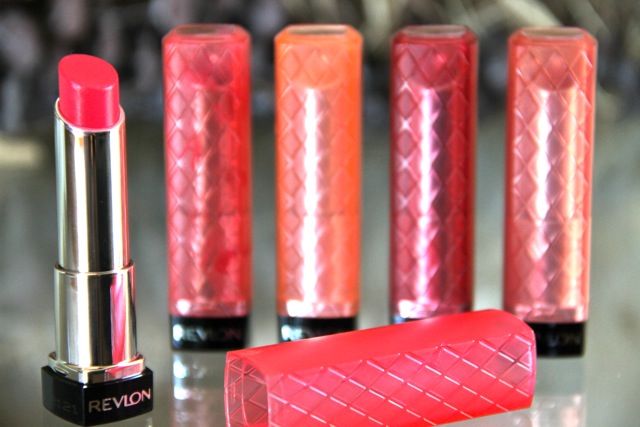 I'm not really a fan of lipstick, but I can't deny that adding a little color to your lips is a great way to look more fresh and put together without really trying. These lip butters are great because they feel and moisturize like a lip balm, while giving you a nice pop of color.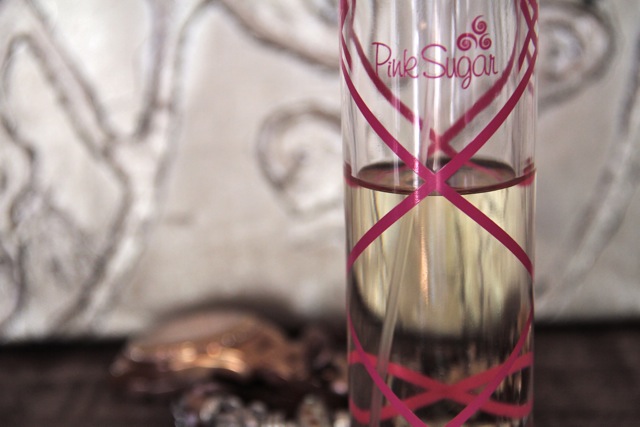 This is my go-to summer scent. It's playfully sweet and reminds me a lot of cotton candy. I'm really bad at describing how something smells, but this is tagged as smelling like: Bergamot, Sicilian Orange, Raspberry, Fig Leaves, Lily of the Valley, Licorice, Strawberry, Red Fruit, Cotton Candy, Vanilla, Caramel… if that actually tells you anything 😆 The point is, it's fun, flirty, and perfect for carefree summer days.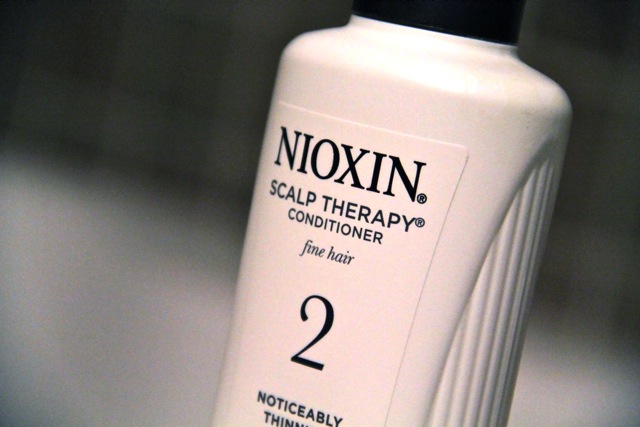 Nioxin Scalp Therapy Conditioner
Years of malnutrition did a serious number on my hair – it ended up thin, lifeless, and brittle. Eating the right kind of food, and more of it, helped restore my hair to some of it's former glory, but it still wasn't as healthy as it was before all of my restrictive escapades. This conditioner was recommended to me by my stylist, and it's a scalp treatment that you use  right at the roots of your hair to help encourage hair growth by improving circulation around your scalp (it starts to tingle and feel cool when you put it on). I was a little skeptical at first, but after using it for a few months I can say that it really seems to work – my hair is a lot thicker and more voluminous. It's too bad that my favorite hairstyle in the summer time doesn't really let that show…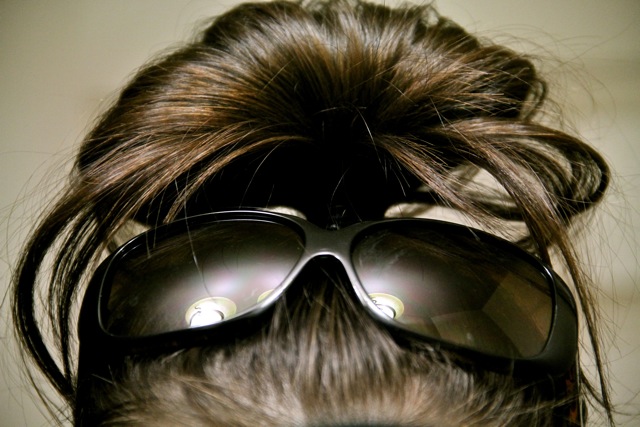 Simple. Quick. No fuss, no muss.
(I'm actually planning a post on some of the things I use to help my  heal, so look for that soon!)
. – . – . – .
. Favorite Fashion Stuff .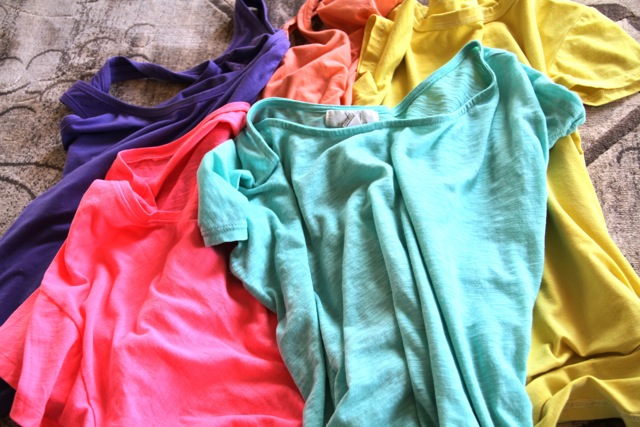 As someone who's closet used to be solely filled with black or grey clothing, this summer I've really been loving any and all things bright and colorful. They just instantly make me feel a little happier.
. – . – . – .
. Favorite Fitness Stuff .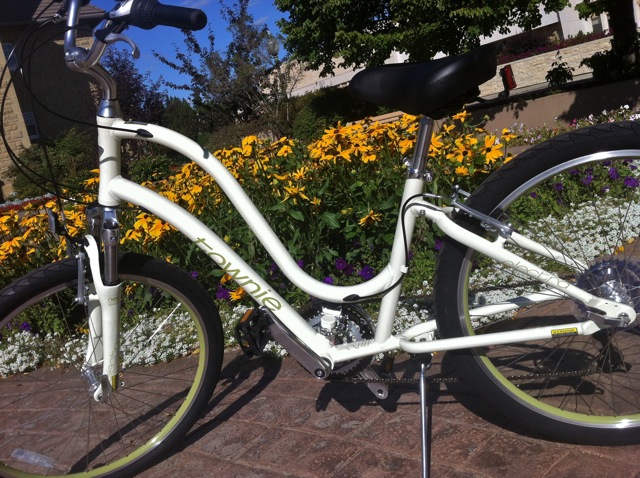 When I'm not going out for an evening walk, I'm going out for an evening bike ride. I decided to trade in the mountain bike for a cruiser, and I looooooove it. It's so much more comfortable, and let's me enjoy a really easy and relaxing ride.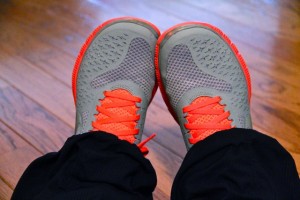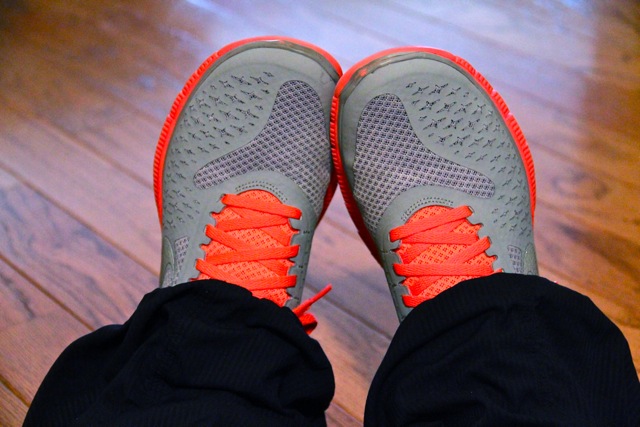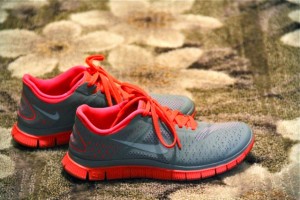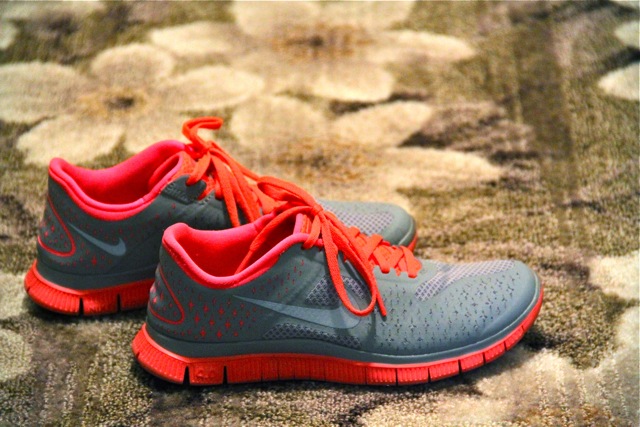 Nike Free Run 3.0's
I don't use these for running, but they make for a super comfortable pair of walking shoes – they're so light that it feels like I'm not wearing anything. And besides, how can you say no to bright pink laces?
. – . – . – .
. Favorite Book .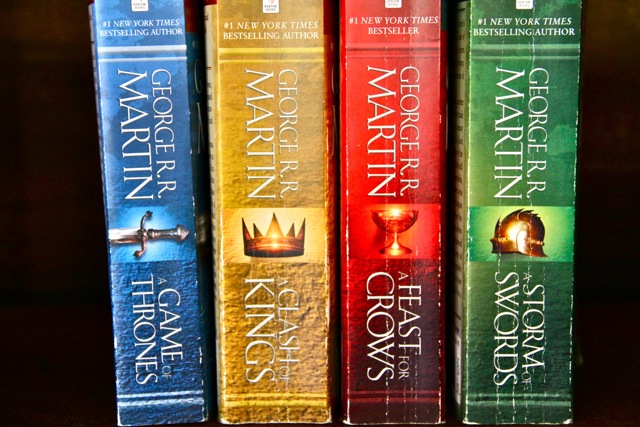 The Song of Fire and Ice series by George R.R. Martin
If you like epics, this series is absolutely amazing. Martin is a genius and manages to create an intricate and detailed world that just sucks you right in and has you living and breathing it. The plot twists shocked and angered me more than any book has in a long time. I couldn't believe some of the things that happened, as they're so atypical of what's commonly found in literature these days. Seriously a good read. That being said, the details are in.sane, there are so many characters and connections that it's easy to get lost, and these books are loooooooong… like 1100 pages each.
. – . – . – .
And that's that! I hope you guys enjoyed this post, because it was really fun to write. I personally love reading these kind of posts because they introduce me to a lot of new things that I end up trying and enjoying as well. I hope you guys are having an amazing Friday, and I'll talk to you tomorrow!
Have you tried any of these things?
What are some of YOUR favorite things from this past month?