Oh.em.GEE.
If you ever want to stress me out to the max, just slap some technical issues onto me. I'm not sure if you guys noticed, but Spoons was down for the better part of yesterday, and I'm about ready to rip my hairs out after all the time and energy I had to spend trying to get it back up.
We'll chat more about that tomorrow, though, because right now I really just want to get this post up and go drown my frustrations in a bag of chocolate covered pretzels. Thank you guys so much for your patience, and I'll see you tomorrow with an explanation and some good food!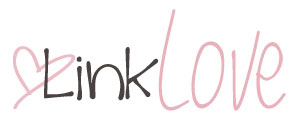 For my head…
. fitness .
Exercise is Overrated via Clean Eats, Fast Feets.
Because you don't need to do 6 high intensity workouts every week to be healthy.
Do You Look Like A Runner? via Fuel Your Future with Tina Muir.
It's super easy to fall victim to the comparison game and get all nitpicky with your body, which is why reminders like these are awesome.
Fall Inspired Healthy Carb Loading Recipes via The Cookie ChRUNicles.
Because you've gotta fuel that engine! And it helps when that fuel is both healthy and delicious.
. health .
10 Things You Should Know About Orthorexia via The Balanced Blonde.
Focusing on eating healthy is great, but not if it gets to a point where it begins to make you unhealthy.
. life .
Confidence With an Asterisk via Snack Therapy.
Amazing post about the contradicting message society sends us about being confident in our own skin while changing to meet societal standards.
40 Things Your Soul Wants You to Know via Marc and Angel Hack Life.
Really beautiful reminders that appeal to the very core of what makes us human.
We're Craving Realness via In It 4 The Long Run.
The powers of social media make it possible for us to pretend to have any kind of life that we want… which is why those rare glimpses of reality are becoming so valuable.
Is This Really A Healthy Living Blog? via Sweet Tooth, Sweet Life.
An awesome take on what it means to live a healthy, balanced life.
. blogging .
How to Set a Social Media Schedule That Works for You via The SITS Girls.
Great tips on how to keep yourself from getting overwhelmed when trying to manage all the social media platforms out there.
Instagram Dos and Dont's via The SITS Girls.
Helpful tips to keep in mind when posting to your Instagram account.
How to Make Money From Blogging via First Site Guide.
There's nothing wrong with wanting to make money from something you put so much time and effort into, and these helpful hints make sense of a realm that can be a little overwhelming.
7 Must Check Stats in Your Google Analytics Report via The SITS Girls
Understanding where your traffic comes from is an important step when it comes to knowing where to focus more of your efforts.
For my belly…
Pumpkin Oatmeal Pancake Cake via Runnin Srilankan.
Because why settle for a stack of simple pancakes when you can turn them into a cake?!
Cookie Dough Overnight Oats via Food Faith Fitness.
She had me at cookie dough <3 Definitely the perfect healthy treat to wake up to!
Copycat Starbucks Pumpkin Spice Sauce via The Vegan 8.
An awesome homemade alternative that's way healthier than the one you buy.
Skinny Chocolate Chip Pumpkin Bars via Joyful Healthy Eats.
Love how soft and chewy these look! And the ingredients list is super awesome too.
Paleo Pumpkin Fudge Cookies via Paleo Running Momma.
This one's for you, Paleo friends! Soft and chewy cookies perfect for fall!
Chocolate Chip Coconut Flour Pumpkin Bars via Ambitious Kitchen.
I can't EVEN handle how wonderfully soft and chewy these look.
No Bake Pumpkin Spice Latte Bites via The Big Man's World.
That texture, though! Get your PSL fix in a way healthier bite!
Your links…

3 things you did yesterday; 3 things you're doing today. Go!
Yesterday: ran some errands, met a friend for coffee, and spent the better part of the evening fighting with Spoons.
Today: going to church, getting some blog work done, and going over to my parents' for dinner.
More places to find me!
E-mail — [email protected]
Twitter — runwithspoons
Facebook — runningwithspoons
Pinterest — runwithspoons
Instagram — runwithspoons
Bloglovin — runningwithspoons