Hey guys! I hope you're having a great weekend so far!
I know I don't usually check in on Sundays, but I'm thinking about starting up a new series here on Spoons and I wanted to take it for a bit of a test drive today and see how it goes… Basically, it'll just be a collection of articles, blog posts, recipes, etc. that I come across during the week and want to share – some Sunday afternoon reading material, if you will. So if you find yourself with a little bit of extra time to kill, check out some of these links – I promise you won't be disappointed.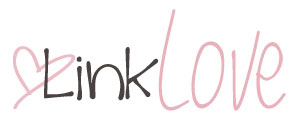 In my head…
Girl Truths via Snack Therapy.
So.freaking.funny. This woman rocks my socks off.
Marvelous Monday News and Encouragement via Soulful Spoon.
An inspiring post about real possibility of recovery and following your dreams.
Your Questions Answered via The Athletarian.
Great answers to beginner blogging questions.
Life Lately (with a Newborn) via Sweet Tooth, Sweet Life.
Huge congrats to Courtney on the arrival of her precious little guy!
The BIG News via Olives 'n Wine.
Exciting changes for Becky!
18 "Bad" Foods that are Actually Good For You via Livestrong.
Iiiiinteresting. And at least coffee and chocolate are on there <3
10 "Will Powers" for Improving Body Image via NEDA.
Important challenges during recovery.
40 GIF's That Prove Every Day is a Mean Girls Day via Thought Catalog.
For all of my fellow Mean Girls fans!
Going the Distance via Health Central.
Tips on making long distance relationships work.
6 Places to Create Gorgeous Twitter Cover Images via Make Use Of.
A great resource for personalizing your social media accounts (I recently changed my Twitter banner)
DIY Whipped Coconut Oil and Body Butter via Babble.
How luxurious does this look?! Only problem is that I'd be tempted to eat it…
For my belly…
Homemade Cookie Cake via Peas and Crayons.
Jenn is a bad, bad person…
Slow Cooker Chicken Cacciatore via Eat Great BE Great.
And this is why I need a slow cooker.
Healthy Cinnamon Roll Scones via Apple of My Eye.
She had me at cinnamon roll. The fact that they're healthy is even better.
. – . – . – .
I'm still trying to get the hang of actually remembering to jot down links, but we've got ourselves a start 😀 Let me know in the comments if you clicked over to any of the links, and feel free to leave sone link love of your own – I'm always on the lookout  for new things to read.
Happy Sunday, friends!