Happy Monday, friends!
How's your week looking so far? It's a long weekend for us up here in Canada, so I'm enjoying one more day off before having to go back to work. And by enjoying I mean [apparently] trying to savour every single moment, which might explain why I've been waking up ridiculously early for the past couple days…

Oi. Hopefully I can squeeze a nap in at some point today, but the strange thing is that I haven't even been feeling that tired throughout the day. I can usually make it to at least 10 PM without much of a problem, so maybe my body functions fine on 6 hours of sleep? Who knows. All I know is that I'm currently sitting here sipping on a cup of my favourite tea and waiting for the sun to rise – not a bad way to start the day.
And speaking of currently, I haven't filled out one of my favourite surveys since  June, so let's kick the week off with a little update on life, shall we?
. – . – . – .
Current books: As a self-professed bookworm, I'm kind of ashamed to admit that I haven't been reading much of anything lately 😕 The last book I read was The Scorpio Races back at the end of June, and I haven't really picked up anything since then. First it was because July didn't leave me with a lot of spare time for reading, and now it's because most of my reading time goes towards studying… which sort of counts as reading, right?
Current music: I've been listening to a lot of Slacker Radio lately, with my current station built around Rise Against. As for what's streaming as we speak? Careless Whispers by Seether.
[youtube="http://www.youtube.com/watch?v=I7imqO-OBVk&w=560&h=315″]
Current guilty pleasure: Easy peasy puzzles… I'm talking the kind that are anywhere from 150 – 500 pieces. I used to be all about the big 1K+ puzzles and scoffed at the idea of anything simpler, but less pieces means a faster rate of finding ones that fit together, and everyone knows that "click" is the most enjoyable thing about puzzling.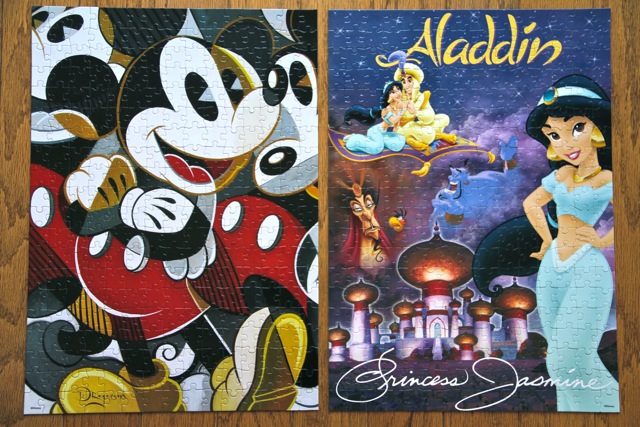 Current nail colour: Since I'm still rocking the same blue and gunmetal colour combo that I mentioned in my July favourites post, let's take a look down at my toes instead…
Essie's Sunday Funday
Current drink: Sparkling water. I don't really drink anything other than water, coffee, tea, and kombucha (in order of frequency), but lately I've been switching out some of my regular water for naturally flavoured sparkling water (lemon, lime, grapefruit) and craving the carbonated kick more and more. Luckily, soda water seems to be just as good as drinking regular water, so I guess I don't have to worry.
Current food: Baked chicken. This is an odd one for me since I don't usually crave savoury things, but I've been really big on baked chicken lately – I'll bake up a big batch a few times a week (olive oil, Mrs.Dash, 375°F for 30 minutes) and stash it away in the fridge so that I can easily grab some whenever the craving hits.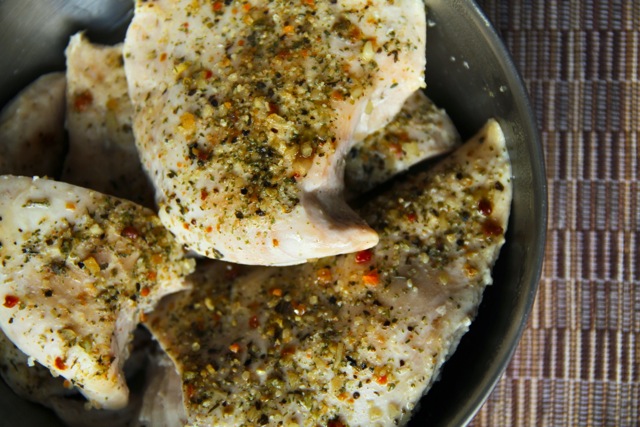 Current favorite show: Nada. The last show I really committed to watching was Gossip Girl when I finished the series back in June. I planned on moving on to Lost after that, buuuuuut it just hasn't happened yet. Actually, I'm kind of debating between Lost and Dexter right now. Ultimately I'd like to watch both, but which to choose first?!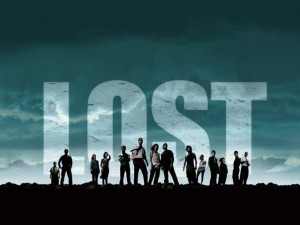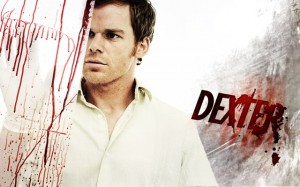 Current wish list: If a dream is a wish the heart makes [when you're fast asleep], then I'm apparently wishing for a night in an abandoned amusement park with Batman, while we run from a horde of winged monkeys who are trying to… well… I don't know what they're trying to do, but it must have been bad if we were running. I also recall there being clowns, foosball, and a rabbit with fangs. Strangest.dream.ever. Let's not even go there…
Current needs: An excuse to get out of deck building duty today. My parents are redoing theirs, and I offered to help [oversee] things. Can we just be done and celebrate with a BBQ already? Maybe I'll just bake some cookies and consider it a job well done on my part…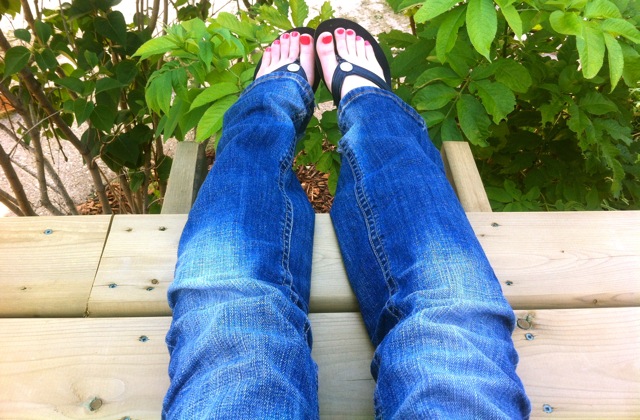 Current triumphs: Being more active on Twitter and Instagram. I'm kind of horrible when it comes to keeping up with social media, but I've been putting in more of an effort to stop completely ignoring it, and so far so good. Okay, so I'm only a few days in, but I'm making it a goal to keep it up, so help a girl out and chat me up on there, would ya? 🙂
Current bane of my existence: Waking up way too early. Don't get me wrong – I love being a morning person – but I wouldn't mind trading in the 4:30 AM wakeup calls for something a tad bit later. 5? 5:30? C'mon, brain… work with me here. It's not even because I end up feeling overly tired throughout the day… it just makes the day feel ridiculously long.
Current celebrity crush: Gru <3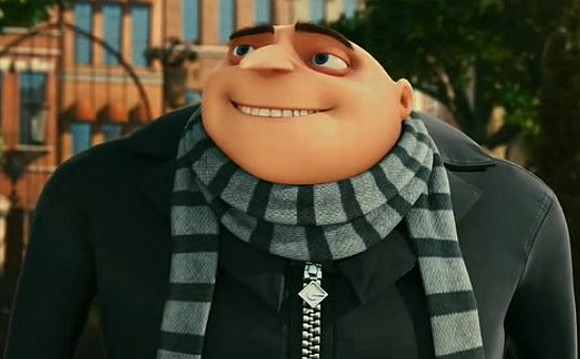 Current indulgence: Purses. There are shoe girls and there are purse girls, and as much as I can appreciate a nice pair of shoes, I'm most definitely a purse girl at heart. I may have recently done some damage in Vegas…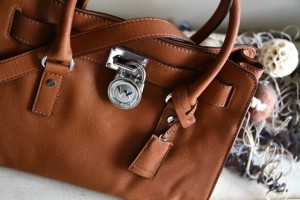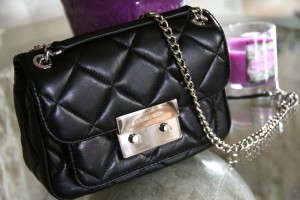 Michael Kors Hamilton // Michael Kors Sloan
Current blessing: Life in general. I'm kind of loving it; and if you love life, life will love you back.

Current slang: I'm not sure if it counts as slang, but I have a tendency to say "eh?" a lot. Yes. Yes, I am very much Canadian…
Current outfit: Apparently I'm all about the "feet shots" today…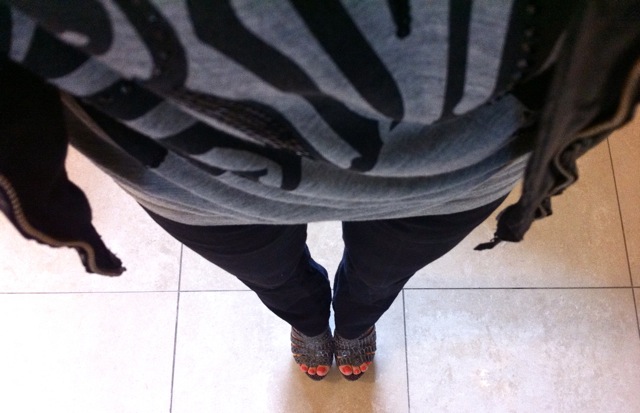 … but that's mostly because I find taking full body selfies to be incredibly awkward. And even though I kind of cheated you guys by only showing half an outfit, at least it gives you a decent idea. I've been all about the blacks and grays lately. I know, I know… summer calls for bright colours and all that, but it's been a little chilly around here lately, so I guess my brain is transitioning into fall mode.
Current excitement: I have a feeling that you guys are going to start throwing things at me if I don't tone down the giddiness soon, so I'm going to keep it short and sweet and simply say that I'm excited to see what the future has in store with J and my studies.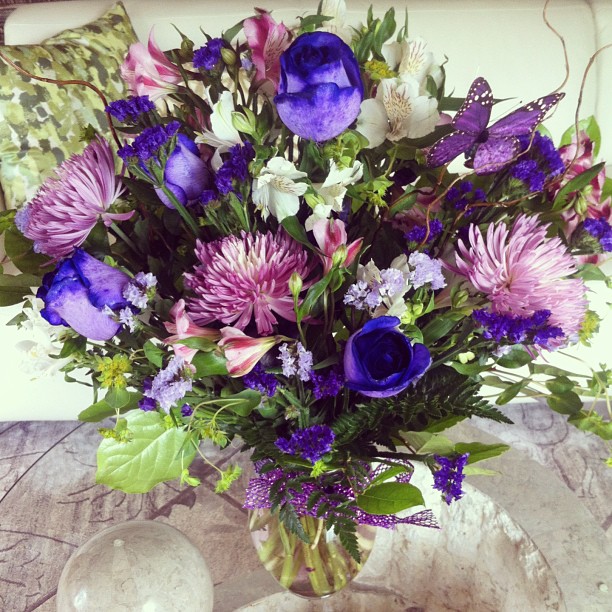 He sure is good to me #smitten
Current mood: See above 😀
Current link: Twitter! I've literally been checking in non-stop.

. – . – . – .
Dexter or Lost?
Purses or shoes? Or both or… neither?
What are you currently…
1) … reading?
2) … doing?
3) … eating/drinking?