Another day, another bright and early morning!
I'm starting to think that I need to move to the east coast and put myself in a different time zone – at least then my hours of sleeping would shift from 10 PM – 4 AM to 12 AM – 6 AM, which seems a little more acceptable by normal standards.
But really, I'm not complaining. I mean, sure… waking up at 4:30 makes the day super long, and I usually feel like I've been up forever by the time the late afternoon rolls around, but I honestly adore the early morning, and having a good 4 hours to attend to other things before I even have to think about getting ready for work isn't something that I'd willingly give up.
Why? Because it gives me the opportunity to calmly gather my thoughts before the craziness of the day sets in. Because taking some time to reflect on my goals helps me set myself up for the kind of day that I want to have. Because I can't avoid it, so I may as well make the most of it, right? Kidding on that last one. Mostly 😉
I do love my morning routine, though, and I figured it would be fun to give you guys a glimpse into what it looks like… because I'm nosy and I just assume other people are too. And since yesterday's post was kind of wordy, I'll let the pictures do [most of] the talking today…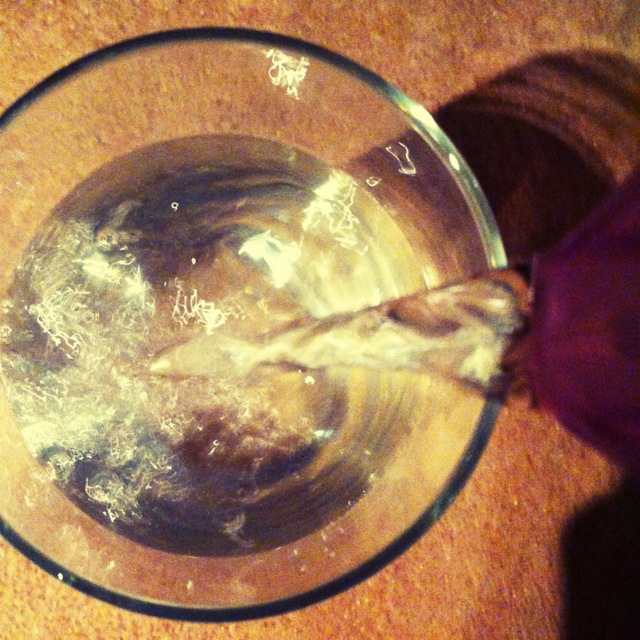 The very first thing I do (well… second… but I'm not willing to show you the first 😉 ) is drown my stomach in copious amounts of water. No lemon (it makes my stomach feel wonky), just water. I try to drink at least 2L of water a day (lately it's been more like 3), and I probably get through a good quarter of that first thing in the AM.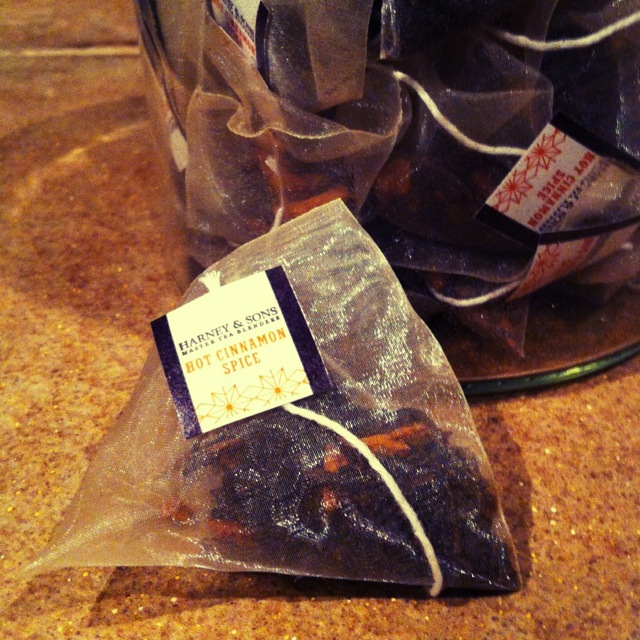 Next comes tea. Winter, summer, home, or travelling, I always have a cup of this tea first thing in the morning. I.am.obsessed.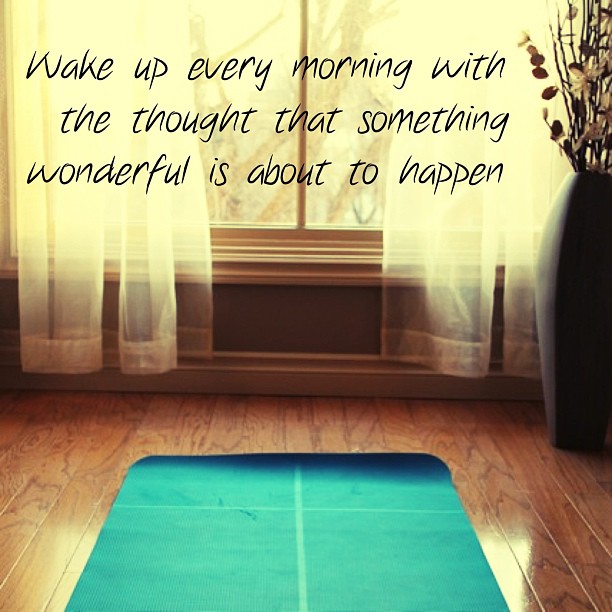 Some quick stretching while I wait for my tea to cool.
With my tea brewed (and cooled), I'll light a candle and sit down to do some quick journalling/meditation. This is something that I just started doing recently (before, I would start my day on the computer), and I have to say I'm a huge fan. It felt a little awkward and forced at first, but it really does make a difference in how my day pans out.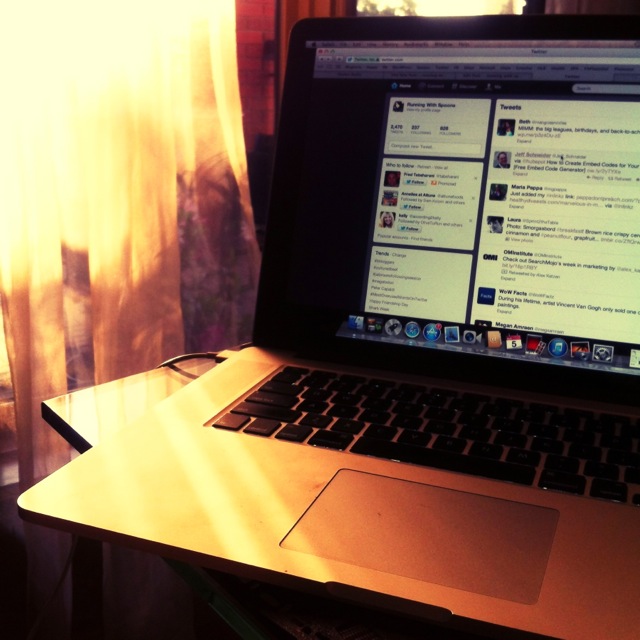 After that, I'll usually spend some time on the computer, either putting the finishing touches on my post or catching up with blogs I follow while my breakfast cooks.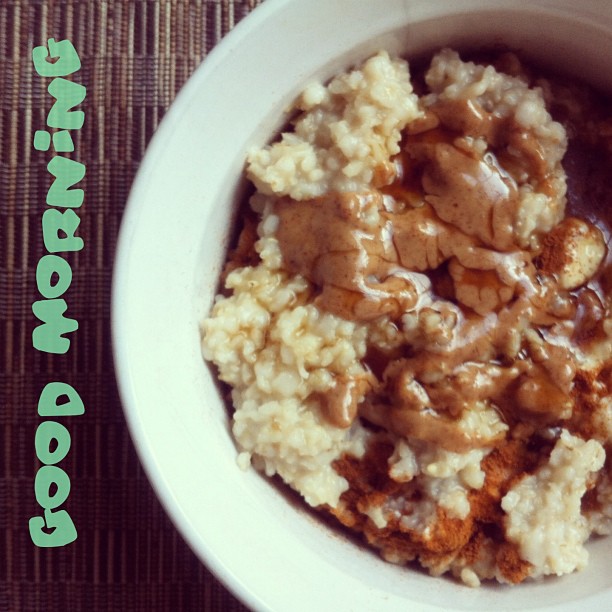 And then it's time for breakfast [by the computer]. Can't start my day without it.
With food in my belly, I start to prep for the day. Brush teeth. Shower. General maintenance.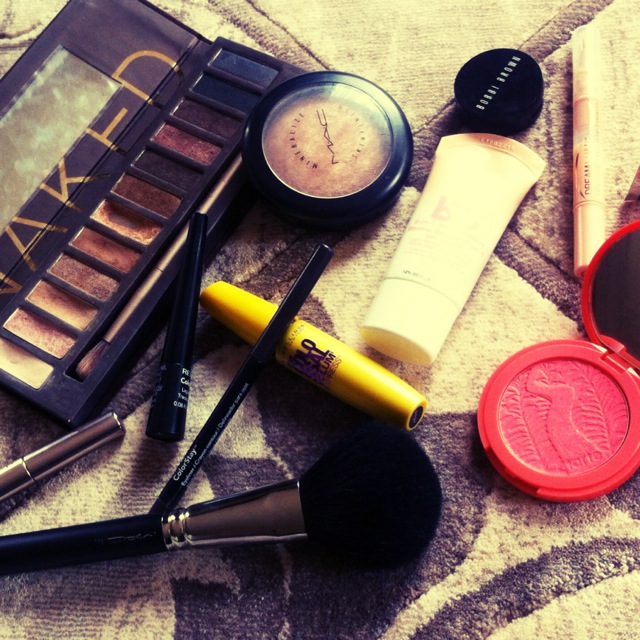 … put my face on…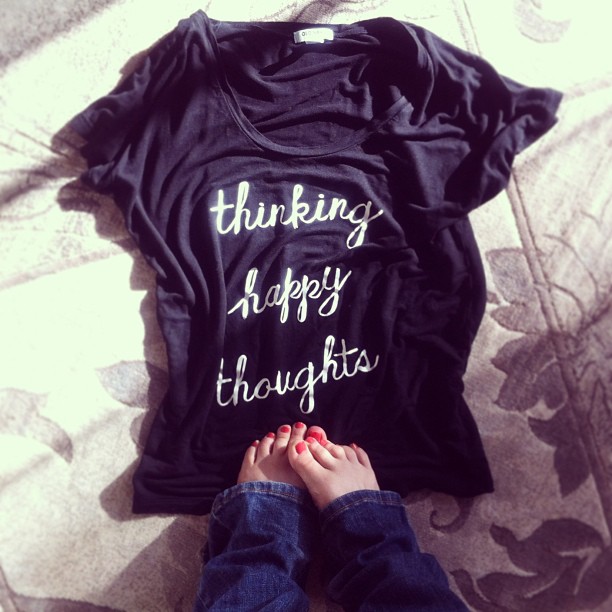 … put some [real life] clothes on…
Aaaaaand then it really depends. Sometimes I'll go for a walk; sometimes I'll spend more time on the computer; sometimes I'll study; sometimes I'll have a quick chat with J if he's around; sometimes I'll party like it's 1999… Anything to kill some time before I have to get to work.
So there you have it… how pretty much all of my days start out. I'll admit that I wouldn't mind if they started out a little bit later, but seeing as I wake up with tonnes of energy and don't find myself dragging through the day, I'm not going to worry about it too much for now.
Hope your guys' days are off to a great start too! See you tomorrow for WIAW!
. – . – . – .
What time did you wake up today?
What was breakfast this morning?
What's an essential part of your morning?