Happy Sunday, friendly faces!
I'm very much in need of a fantastical intro for this post, but I can't seem to find one. I do have a bunch of awesome links for you guys to enjoy this week, though, so what's say we skip the fancy, shmancy intros and go straight to the good stuff, eh? I'll see you tomorrow with something a little more chatty 😀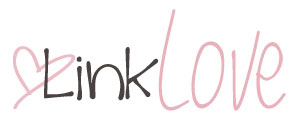 For my head…
. fitness .
Harmful Chemicals in Workout Clothing via Popsugar.
We think a lot about what we put in to our bodies, but it might be time to start thinking about what we put on them as well. Who knew that even our clothes could be bad for our health…
5 Common Beginner Running Mistakes via Fox News.
Increase your chances of avoiding injury and falling in love with the sport by avoiding these common mistakes.
47 Plank Variations for a Killer Core via Greatist.
Planks are a great strength move that targets multiple muscles, and these variations will help you get even more out of them.
. health .
Amenorrhea Talk via The Cookie ChRUNicles.
Not getting a period is a lot more serious than simply not being able to get pregnant. There could be a lot of internal damage being done that you're not even aware of.
Reasons Why You're Always Tired via Health.com.
Feeling sluggish and can't figure out why? One of these reasons could be to blame.
Digestion at All Stages of Women's Lives via Fox News Health.
Ever find that you just can't eat the same things that you used to? Hormones might play a big part in that, but these tips can help you beat the bloat.
. life .
It's Not About Weight. It's About Everything Else via Bagel to Broccoli.
There's often something a lot deeper going on when we find ourselves picking away at our physical appearance.
Is There More to Life Than Food and Fitness? via Life With Niki.
Some really awesome food for thought about the hyper focus on food and fitness.
7 Reliable Steps to Change Your Life at Any Age via Marc and Angel Hack Life.
I love that it focuses so much on small, gradual changes that build up over time.
19 Incredible Campgrounds That Will Make You Want to Pitch a Tent via Earth Travelling.
Admit it… this makes you want to head out camping. Don't forget the marshmallows.
9 Signs It's Time to Change Your Mindset via Marc and Angel Hack Life.
The reality we experience depends a lot on the attitude we approach it with. Don't make life harder than it has to be by looking at it the wrong way.
Inspirational Quote Stories via Off The Sidewalk.
Because everyone needs a little inspiration now and then… and these are good ones.
Post This On Your Bathroom Mirror via The Angry Therapist.
You really should… This is kind of brilliant.
. blogging .
Getting on a Blog Schedule via Blogger 2 Business.
Blogging can literally take up all of your time if you let it, because there's always something more to do. Getting yourself on a set schedule helps keep you from working too much.
How to Create A Facebook Fan Page for Your Blog via Lewis Lane Designs.
Having a Facebook page for your blog is a great way to share your posts and stay in touch with your readers. This tutorial will help you set one up
10 Self-Care Tips for When Life Gets Hard via Erin's Inside Job.
It's not always easy to take care of ourselves when things start to fall apart, but that's actually when it becomes the most important.
For my belly…
Clean Almond Joy Granola via Amy's Healthy Baking.
Because the coconut, almond, chocolate combo is amazing. Especially when it's healthy!
Easy Avocado Boats via Minimalist Baker.
Confession: one of the reasons I love Mexican food is for the guacamole… but I'd totally give that up for one of these.
Three Ingredient No Bake Oatmeal Bars via The Big Man's World.
3 [of my favourite] delicious ingredients
Vegan Mexican Chocolate Sweet Potato Pudding via The Vegan 8.
This looks so creamy and decadent… I can't even believe it has a sweet potato base!
Your links…

3 things you did yesterday; 3 things you're doing today. Go!
Yesterday: went for a run in the rain, grabbed coffee with a friend, and went to the Heritage Festival.
Today: going to church, getting ahead on some blog work, and going to my parents' for dinner.
More places to find me!
E-mail — [email protected]
Twitter — runwithspoons
Facebook — runningwithspoons
Pinterest — runwithspoons
Instagram — runwithspoons
Bloglovin — runningwithspoons