Please remind me to stop trying to write my intros in the wee hours of the night. I always knock the body of the post out first and save the intro for the end, but it's currently 12:07am on Sunday night (Monday morning?) and my brain is just like… pfft, yeah right. Go to sleep. Try again tomorrow.
But hi! It's Monday! And I know I haven't really been posting on Mondays in the last little while, but it's something I'd like to take up again with some more personal/life type posts. I mean, I love sharing recipes, links, and random thoughts with you guys, but it's starting to feel a little too generic, and I'm missing the more "friendly chat" kind of posts. I kind of moved away from them as the blog grew and I went through all sorts of blog identity crises, but I'd like to toss a few more in there. Savvy? Savvy.
And because it's a brand new month and I've basically been doing these posts since I started Spoons, it's time to take a look at life as I currently know it… in August.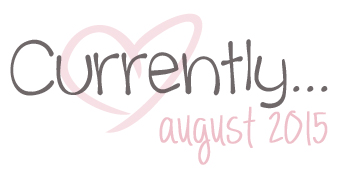 Current book: The Name of the Wind by Patrick Rothfuss… for probably the 4th time. Does anyone else have those "comfort" books that they go back and reread whenever they need little extra… err… comfort? Books that feel like a warm hug? Like home? This series is one of those for me. No idea why, but there you go.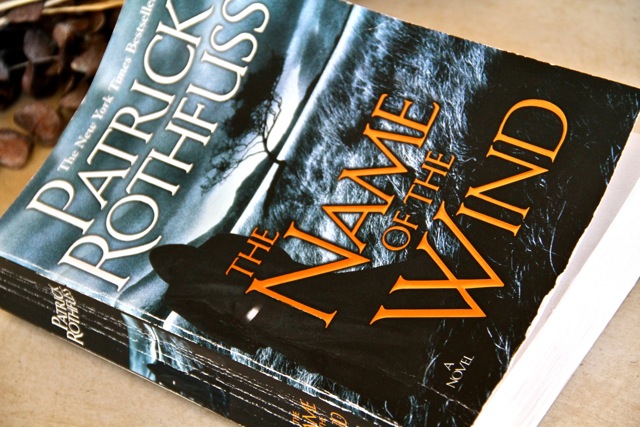 Current music: War of Change by Thousand Foot Krutch.
[youtube="https://www.youtube.com/watch?v=HdnTSXUWd3E&w=640&h=427″]
Current [non]-guilty pleasure: Video games. YES! Sorry I'm not sorry.
Current nail colour: Nothing on the fingers and Essie's Over the Edge on my toes. I've always gravitated towards reds and bright pinks for my toes, but lately I've really been loving blacks, dark greys, and navy blues lately. And I'd take a picture, but I find feet a little skeevy… so here's an old picture of the bottle [on the left] instead…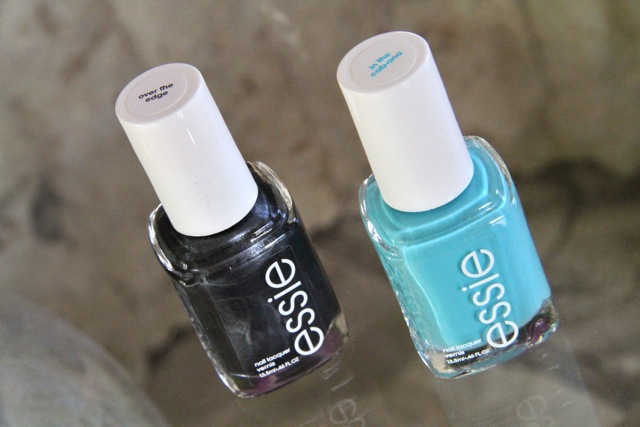 Current drink: Plain old water. Sometimes with a squirt (why do I not like this word?) of lemon. Sometimes infused with berries. Sometimes carbonated and mineralized. But lots and lots of water.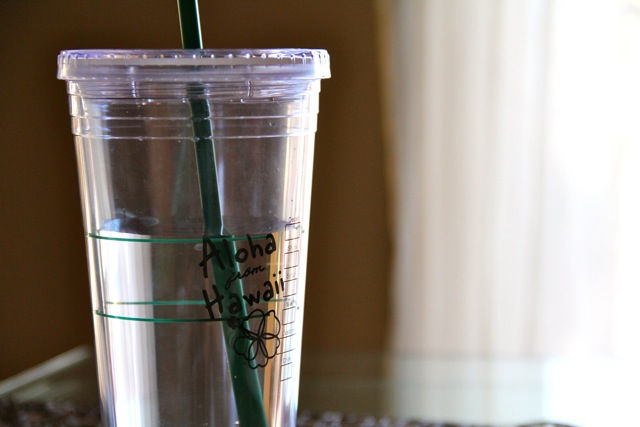 Current food: Chips and salsa. Please take the bag away from me. And the jar.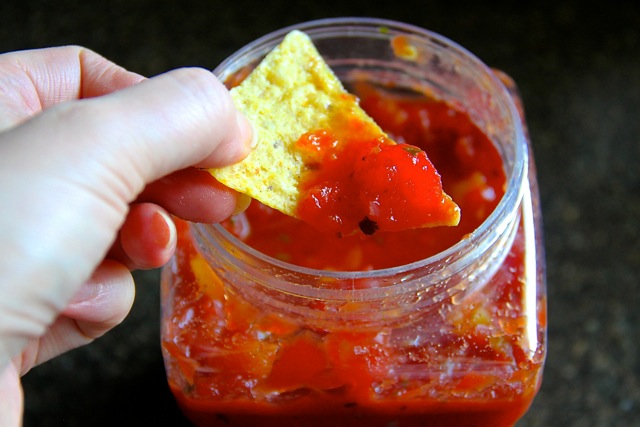 Current obsession: Jelly beans. Or any kind of fruity/gummy candy, really… including, but not limited to: sour watermelons, fuzzy peaches, and sour cherry blasters. I love me some chocolate, but gummy candies will always have my heart. I've even warmed up to the infamous black jelly beans, although these Swedish Berries Beanz are my current favourite.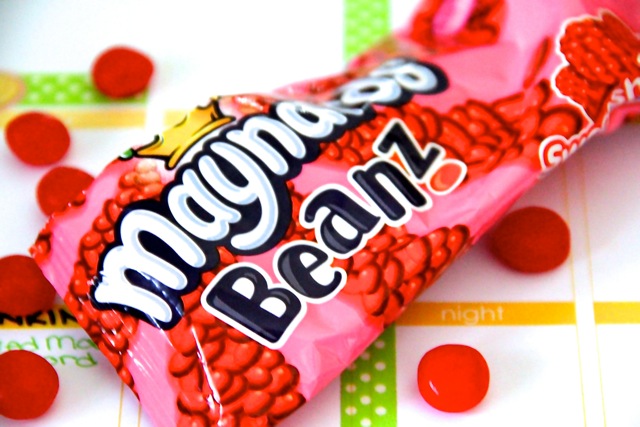 Current craving: Chocolate. To the point where it both starts and finishes my day.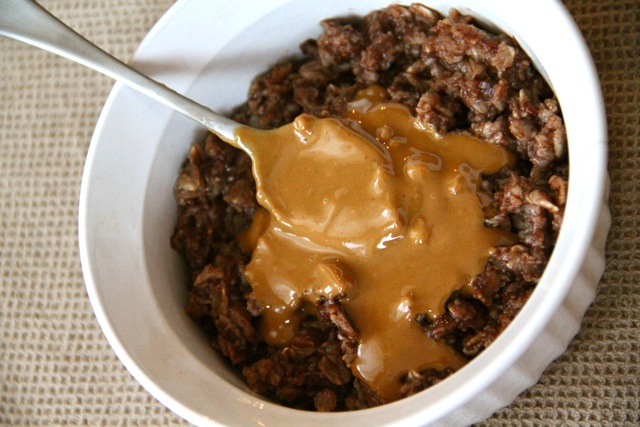 Current need: A trip to Sephora so that I can pick up some more First Aid Beauty Ultra Repair Cream. This stuff is seriously a miracle worker for my hands. I tend to get hit with bouts of eczema every now and again, and that cream works wonders in clearing it up. Only one I've ever found that actually works… and that includes all the crazy hydrocortisone creams that just end up tearing up my hands.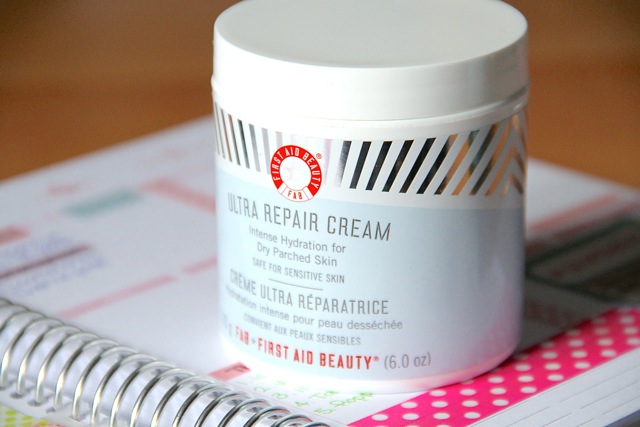 Current bane of my existence: Aforementioned eczema. Stress and heat tend to trigger it, so the summers can be a little rough. This one hasn't actually been that bad so far, but then I let myself run out of that cream a little too long ago, and yeah… I'm definitely paying for it.
Current indulgence: Guilt-free me time. Maybe it's because I work from home and have a harder time separating work and home life, but I used to (and sometimes still do) have the hardest time relaxing and not constantly feeling like I had to do something productive. It's a work in progress, but getting better.
Current procrastination: Erm… see aforementioned "need." But I'll do it today. Or tomorrow. Either way, I'll show you on Thursday… That should hold me to it.
Current confession: Remember how I was complaining that my Enchanted Forest adult colouring book took over 2 months to get to me? Well… turns out it didn't really need to hurry because I have yet to actually dig into it and start colouring. I've added a few splashes of colour to it here and there, but for the most part it's still pretty bare. Oops.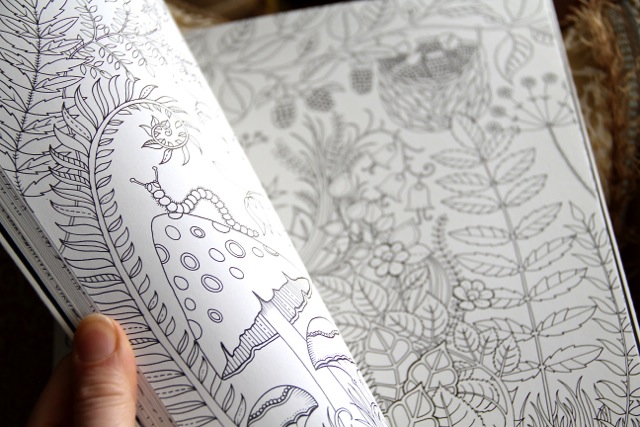 Current blessing: Hmm… Having a positive attitude? Makes life a whole heck of a lot easier.
Current excitement: Is it too early to get excited about fall? Because I'm already getting excited about fall, and I'm pretty sure it's the cooler weather and darker mornings that are doing it. Bring on the [changing leaves, pumpkin, chunky sweaters, etc., etc.].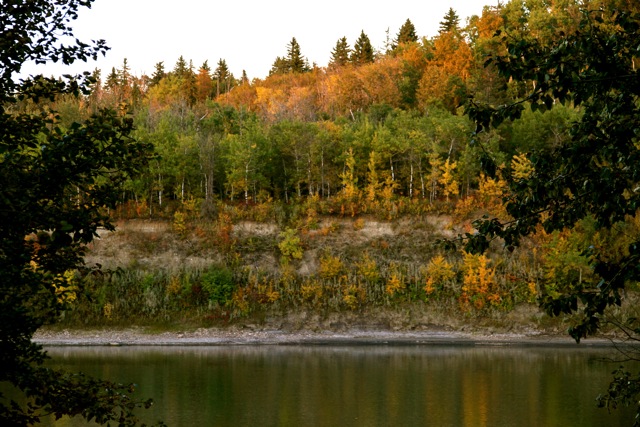 Current mood: Still high on life. I don't hate it.
Alright, friendly faces — that's it for me. Hope your week is off to a great start!

Your turn! Give me your current:
1) … song.
2) … food.
3) … obsession.
4) … bane of existence.
5) … confession.
More places to find me!
E-mail — [email protected]
Twitter — runwithspoons
Facebook — runningwithspoons
Pinterest — runwithspoons
Instagram — runwithspoons
Bloglovin — runningwithspoons