Happy Sunday, friendly faces!
I hope your weekend's been a good one so far. Mine's been cold and rainy for the most part, but at least that meant I was able to catch up on some work, errands, and blog stuff without feeling like I was missing out on much. And it cleared up last night so I'm planning on heading out to the lake later today…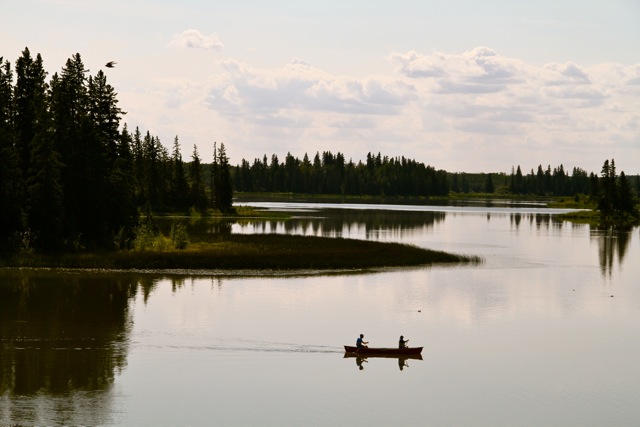 I hope you guys have something equally as enjoyable planned, and if you find yourself with any spare moments that need filling, check out a few of these links that I've been loving this week. Oh! And if you haven't already, be sure to enter my Swanson's giveaway — it ends tonight!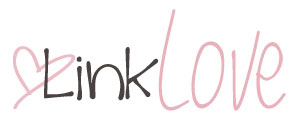 In my head…
. fitness .
Better Booty Workout via The Almond Eater.
My butt hurts just thinking about this workout…
Do Runners Really Need A Walk Break? via Cotter Crunch.
Walking can be so beneficial for our health, and it really deserves more respect than it gets.
7 Get Started Walking Tips via Hello Healthy.
Again… walking can make for an awesome and effective workout. Some good tips to get you started.
. health .
Staying Hydrated via Fit 'n' Cookies.
Making sure you get enough water is one of the best things you can do for your health!
Do Serving Sizes Impact How Much We Eat? via Hello Healthy.
They do… which raises concerns surrounding the new changes being made to nutrition labels.
20 Healthiest Foods on Earth via Bembu.com.
A great list of foods you should include in your diet, and their health benefits.
Why Treat Days Are Good For You via Hello Healthy.
Whether you have a treat day or a treat a day, easing up on restriction can actually work wonders for you.
. happiness .
10 Things Happy People Never Do Again via Marc and Angel Hack Life.
We all make mistakes. It's what we learn from them that makes all the difference.
You Already Have a Beach Body via Nutty for Life.
An amazing guest post via Sam at Better With Sprinkles about loving and rocking what you've got.
It's Ok via Better With Sprinkles.
Because, in the end, it really is all okay.
12 Things You Need to Remind Yourself of When You Wake Up via Marc and Angel Hack Life.
Don't start your day believing that you're powerless and incapable…
60 Historical Photos Worth 1000 Words via Exposing Truth.
Some pretty amazing historical photos.
50 Life Secrets and Tips via High Existence.
Some good habits to include in your daily life.
21 Pictures That Will Restore Your Faith In Humanity via Buzzfeed.
This kind of stuff just makes me feel all warm and fuzzy inside. Gushing.
. blogging .
Tips for Starting a Blogging Calendar via Elizabeth Loves.
Planning out posts in advance might seem a little too forced and structured at first glance, but I can honestly say that it's made all the difference for me when it comes to blogging consistently.
How to be Successful Online via Wholeheartedly Healthy.
Great tips on how to take blogging or an online business further.
5 Things You Need When Starting A Blog via The SITS Girls.
I love how this post focuses on mindset and intentions rather than technical stuff.
Do's and Don'ts of Pinterest via The SITS Girls.
Great tips on how to get the most from a great social media platform.
For my belly…
Double Chocolate Hidden Beat Muffins via Nutty for Life.
A delicious way to sneak some extra veggies into your diet.
Oatmeal Cookie S'mores Gooey Bars via Chelsea's Messy Apron.
She completely had me at oatmeal cookie and s'mores…
Butternut Squash Black Bean Enchiladas via Ambitious Kitchen.
I kind of have a thing for Mexican food, and these veggie enchiladas look like perfection.
25 Gluten-Free Dinner Recipes in Under 30 Minutes via The Healthy Maven.
A great collection of gluten-free recipes for all you gluten-free foodies out there!
No Bake Triple Almond Breakfast Cookies via The Big Man's World.
Textural perfection with a combination of almond flour, almond butter, and whole almonds.
Whipped Double Chocolate Chip Chia Pudding via How Sweet Eats.
So fluffy [and chocolatey] I could DIE…
The Perfect Banana Bread vi aMaking Thyme for Health.
I can't even handle how good this looks. And it's gluten-free too!
Your links…

Three things you did yesterday; three things you're going to do today. Go!
Yesterday: ran errands, met up with a friend for coffee, and went to see Hercules.
Today: heading to the lake and doing… lake things?
More places to find me!
E-mail — [email protected]
Twitter — runwithspoons
Facebook — runningwithspoons
Pinterest — runwithspoons
Instagram — runwithspoons
Bloglovin — runningwithspoons