Happy Sunday, friendly faces!
Or maybe happy pancake Sunday? 😀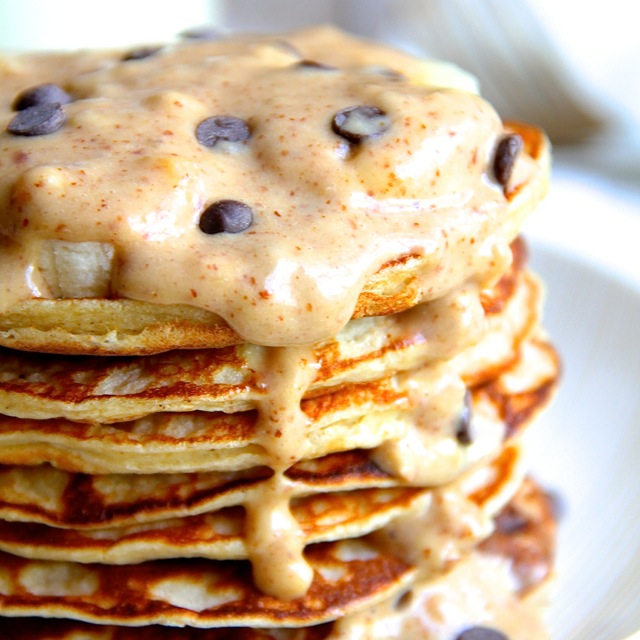 If you haven't already, make sure you check out yesterday's recipe for Chunky Monkey Greek Yogurt Pancakes. And then go ahead and make a batch for dinner, because the weekends are a perfect time to enjoy a little #brinner action. Well, that and I'm assuming you've already eaten breakfast at this point, unless you're like me and do a good chunk of your blog reading first thing in the morning. Either way… pancakes 🙂
And in addition to pancakes, Sundays are all about the link love. Lots of good reads this week, so I hope you find something you like, and I'll talk to you guys soon. Hope you have a good one!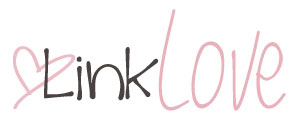 For my head…
. fitness .
Signs of Dehydration During a Working via Popsugar.
Feeling tired and sluggish? It might be a sign that you need to drink more water!
5 Reasons to Do Downward Dog Every Day via Mind Body Green.
Love seeing so many benefits to one of my favourite yoga poses.
Free Online Yoga Videos via DoYogaWithMe.com.
A great source of free yoga videos with everything from beginner to advanced classes
. health .
Rice Water for Gorgeous Hair and Flawless Skin via Hair Buddha.
I have to admit that this is the first time I've heard of rice water for beauty, but I'm always willing to give natural beauty secrets a go!
9 Energy Boosters via Real Simple.
Pass on the caffeine and sugar and try some of these when you feel the slump starting to hit.
The REAL Truth About Clean Eating via Refinery29.
A great read about the dangers of becoming too obsessed with eating clean.
. life .
10 Life-Changing Tips for Highly Sensitive People via Marc and Angel Hack Life
A great read for anyone who constantly finds themselves overwhelmed and overstimulated and can't figure out why.
Big Girl via Snack Therapy.
Absolutely love this girl for always keeping it real. Are you guilty of giving too much power to the comments of others?
Creative Pictures From Fruits via Photos Gallery.
That cabbage, though 😆 And the tomato and cauliflower sheep!
7 Humidity Proof Hairstyles to Wear All Season Long via Byrdie.
Some great hairstyle ideas for those hot summer days where your hair is being impossible.
21 Success Habits of Highly Organized People via Developing Good Habits.
Some good habits to try and put into practice if you're always finding yourself scatterbrained and disorganized.
100 Most "Favourited" Books on Goodreads via List Challenges.
Could be a great resource if you're looking for a good book to read next!
29 More Stunning Autumn Pictures via Where Cool Things Happen.
Gorgeous. Is it horrible to be craving fall in July?
. blogging .
3 Fail-Proof Secrets to Increase Your Instagram Followers via Launch Ladies.
A few simple practices to adopt if you're looking to grow your Instagram account.
The Ultimate List of Facebook Hacks via The SITS Girls.
Because Facebook can be a pain to figure out, and helpful hacks never hurt!
June Traffic and Income Report via Pinch of Yum.
An informative and inspiring read for anyone looking to make an income from blogging.
My Top Pinterest Tips via Inspiremeland.
Pinterest can be such a great source of blog traffic. Take advantage of what it has to offer with these great tips!
For my belly…
BBQ Baked Rutabaga Chips via Cotter Crunch.
Add a little variety to your diet by swapping out potatoes and sweet potatoes for this root veggie!
Chocolate Chip Oatmeal Cookie Pancakes via Chelsea's Messy Apron.
You guys know I'm a fan of [healthy] dessert for breakfast, and holy.snap does this fit the bill!
Gluten-Free Cinnamon Coffee Chocolate Chip Muffins via The Vegan 8.
Cinnamon, coffee, and chocolate? Be still my pounding heart! Those are 2 of my favourite things.
How to Make Homemade Coconut Butter via Ambitious Kitchen.
If you've never tried this ridiculously creamy and velvety spread, now's your chance with this super easy DIY.
No Bake Healthy S'mores Protein Bars via The Big Man's World.
No campfire required for these delicious gems!
Extra Clustery Coconut Oil Honey Almond Granola via Deliciously Yum.
Dying. The combination of coconut, honey, and almonds just makes me weak in the knees.
Easy Superfood Chocolate Pudding via Making Thyme for Health.
Say goodbye to store-bought and make your own with this deliciously creamy and healthy pudding.
Your links…

3 things you did yesterday; 3 things you're doing today. Go!
Yesterday: went to the farmer's market, got some work done, and went to see Paper Towns.
Today: going to church, meeting a friend for lunch, and going to my parents' for dinner.
More places to find me!
E-mail — [email protected]
Twitter — runwithspoons
Facebook — runningwithspoons
Pinterest — runwithspoons
Instagram — runwithspoons
Bloglovin — runningwithspoons