Hi friends! Happy Sunday!
I totally slept in and didn't manage to get this post up at my usual time, but I'm in Vegas so I have an excuse 😛 I couldn't skip a Link Love, though, so I hope you enjoy some of these great reads, and I'll talk to you when I'm back home!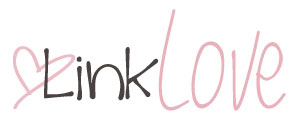 In my head…
. fitness .
52 Card Pickup Workout via Nutty For Life.
Bored with your regular workout routine? Here's a fun circuit workout that uses cards to spruce things up!
47 Crazy Fun Plank Variations for a Killer Core via Greatist.
I don't know about fun (ouch!)… but a little variety never hurts!
3o Rules to Lift Like a Girl and Look Absolutely Awesome via Nia Shanks.
Some great tips and tricks to help you look and feel your best.
. health .
Is Coconut Oil Good For You? via Chelsea's Healthy Kitchen.
Some great info on one of the latest health trends, with studies to back it up.
20 Incredible Facts About Eating Fruits and Veggies via Lifehack.
You may want to think twice before eating tonnes of pineapples…
How to Save Money on Grocery Shopping Without Coupons via The Cookie ChRUNicles.
Eating healthy doesn't have to be expensive! Great tips to get more bang for your buck.
9 Benefits of Honey Water You Never Knew via Lifehack.
As if I could love honey any more than I already do… Move over lemon water!
. happiness .
6 Breathing Exercises to Relax in 10 Minutes or Less via Hello Healthy.
I can definitely attest to the calming properties of breathing exercises. A must-try if you're feeing stressed!
12 Quiet Rituals of Enormously Successful People via Marc and Angel Hack Life.
Some great habits to adopt into your daily life.
Stop Obsessing About a Bikini Body and Start Loving Life via Mind Body Green.
We need to stop unnecessarily robbing ourselves of so much happiness by constantly worrying about how we look in a bathing suit…
The One Year Bucket List: 20 Things You'll Actually Be Able To Do via Airows.
A list of simple things you can do to make your life a little richer.
24 of the Smartest Travel Hacks You'll Ever Need via Lifebuzz.
I wish I knew these before my trip…
15 Sentences That Can Change Your Life via Youngmaze.com.
Some great motivation quotes to live by.
. beauty .
The Easiest Natural Body Scrub via Nutty For Life.
A great way to use up those old coffee grounds!
8 Salon Worthy Homemade Honey Face Masks via Miss Wish.
Honey is amazing for our skin. Pamper your skin with these easy homemade masks.
33 Strange Facts and Myths About Beauty via Art of Cosmetics.
Some neat beauty hacks using things you can find in your kitchen.
. blogging .
How to Stick to a Consistent Blogging and Commenting Schedule via The SITS Girls.
Great tips on how to manage your time efficiently so that you can both attend to your own blog and get your name out in the community.
June Traffic and Income Report via Pinch of Yum.
A super informative post on how to make money from your blog, with some great info about advertising.
For my belly…
Chocolate Chip Cookie Dough Ice Cream Sandwiches via The Sweet Tooth Life.
A great healthy homemade alternative for those of us who may have a slight addiction…
Healthy No-Bake Kettle Corn Granola Bars via The Big Man's World.
Uhm… grinding up kettle corn to use as a flour?! GENIUS!
Blueberry Muffin Smoothie via Iowa Girl Eats.
A delicious blueberry smoothie to add into your rotation.
Breakfast Chocolate Mousse via Chelsea's Messy Apron.
Chocolate for breakfast? Uhm… yes please! Healthy mousse without avocado.
Your links…

Three things you did yesterday; three things you're going to do today. Go!
Yesterday: drove out to Red Rock Canyon, hung out by the hotel pool, and spent the night on The Strip.
Today: hanging out by the pool, going shopping, and heading back home. Le boo.
More places to find me!
E-mail — [email protected]
Twitter — runwithspoons
Facebook — runningwithspoons
Pinterest — runwithspoons
Instagram — runwithspoons
Bloglovin — runningwithspoons