As much as I enjoy travelling, it sure does feel good to be home…
… even if it does take me a few days to get back into the swing of everyday life. Case in point: I didn't get out of my PJs or leave my house until around 7 PM last night, and even then it was only to run (read: drive) to the grocery store to pick up some toilet paper since I was down to a single roll — which is basically begging for disaster to strike. But after a somewhat sleepless weekend followed by a late flight and not getting home until around 2 AM, it was basically all I could muster up the energy to do. Nothing like being reminded that you're definitely not 21 anymore!
That being said, today's post is comin' at ya in point form, since transitional sentences and coherent thought flow are beyond me right now. And in place of a traditional recap post, I'm just going to share some random thoughts from my trip to Vegas a la Thinking Out Loud style, since a) I didn't take enough pictures to recap 87.5% of the trip, and b) what happens in Vegas stays in Vegas…
1. I made friends with a burro that I affectionally named Jack. And Hollie, he totally made me think of you and your parents' pet donkey…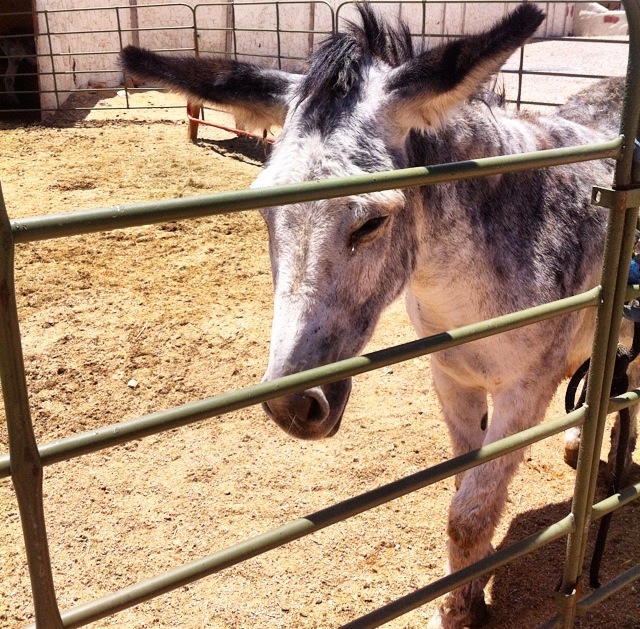 2. How the heck did I manage to find a burro in the middle of Vegas, you might ask? By leaving Vegas. We were feeling a little adventurous, so we decided to take a few trips out into the dessert to explore the surrounding area. First up was the Skywalk at the Grand Canyon…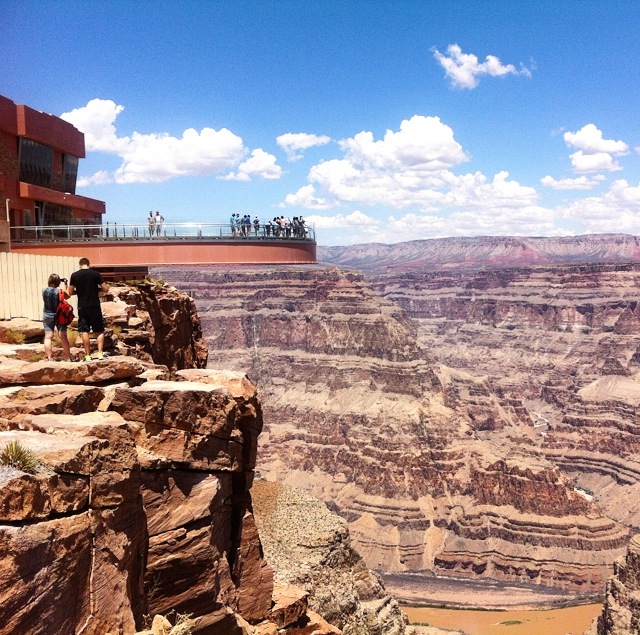 It ended up being a little further than anyone expected (about 2.5 hours), but the views were more than worth it…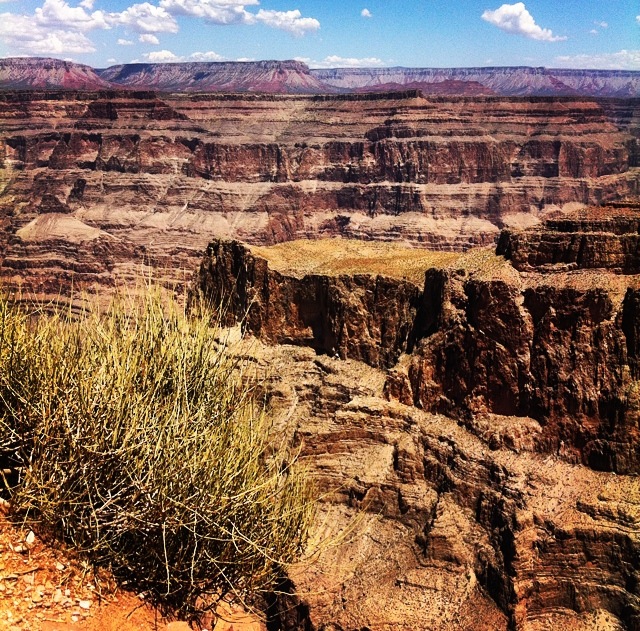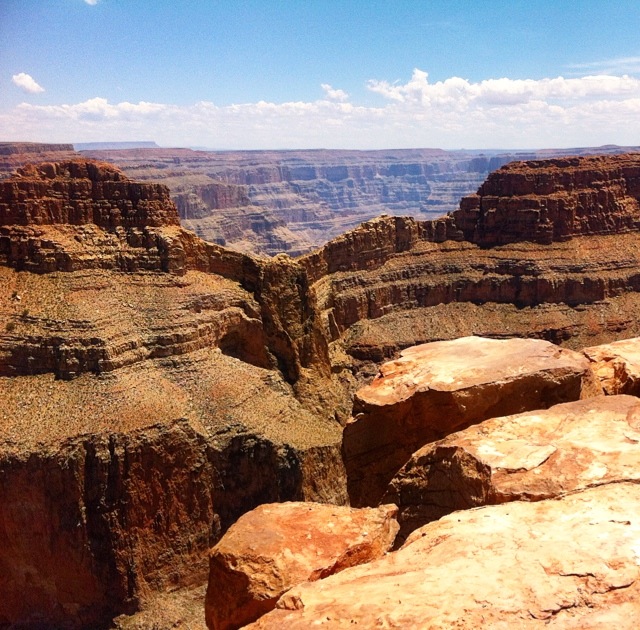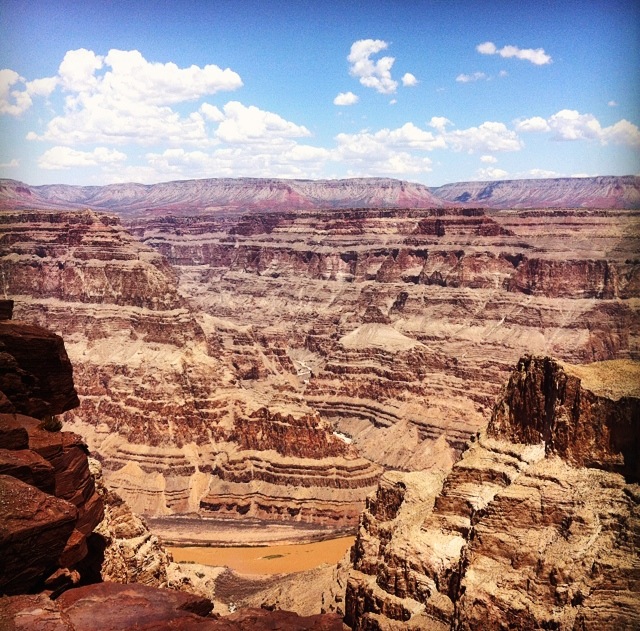 3. Trip #2 was considerably shorter — we drove about 30 minutes to get to Red Rock Canyon…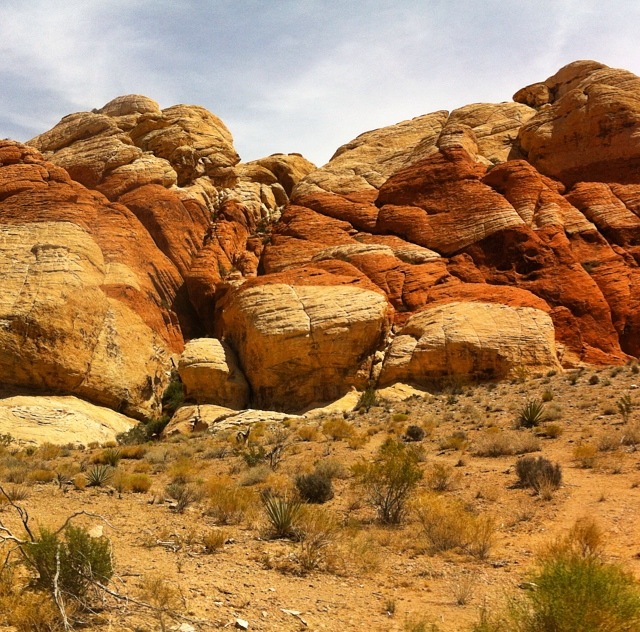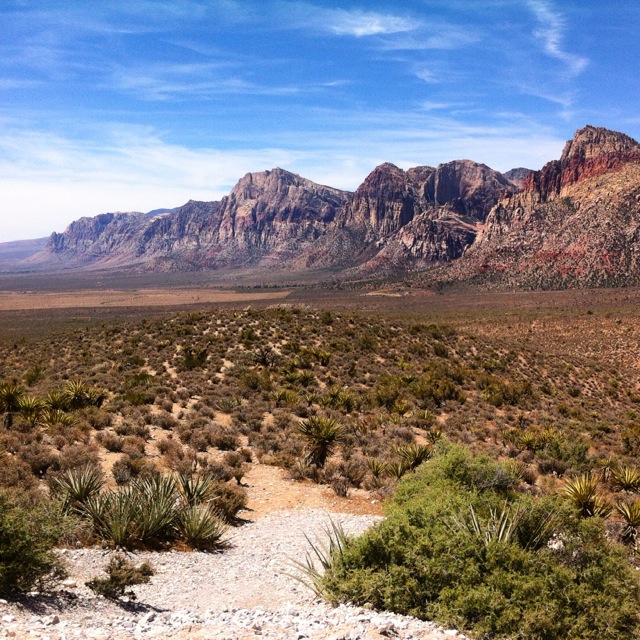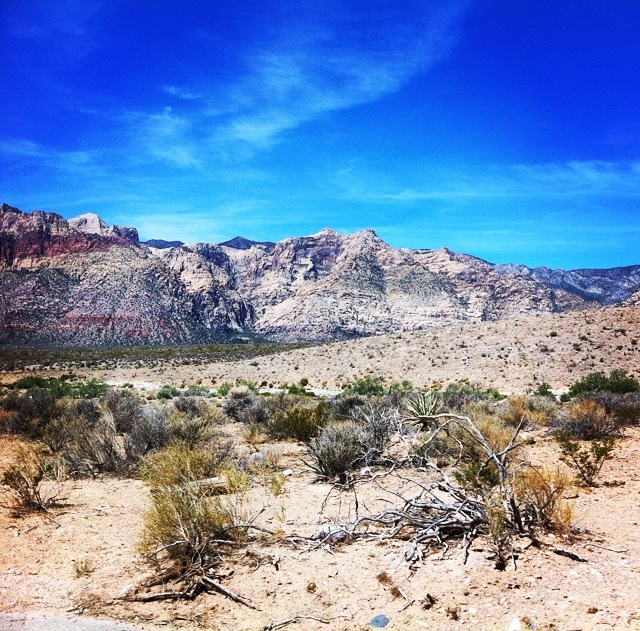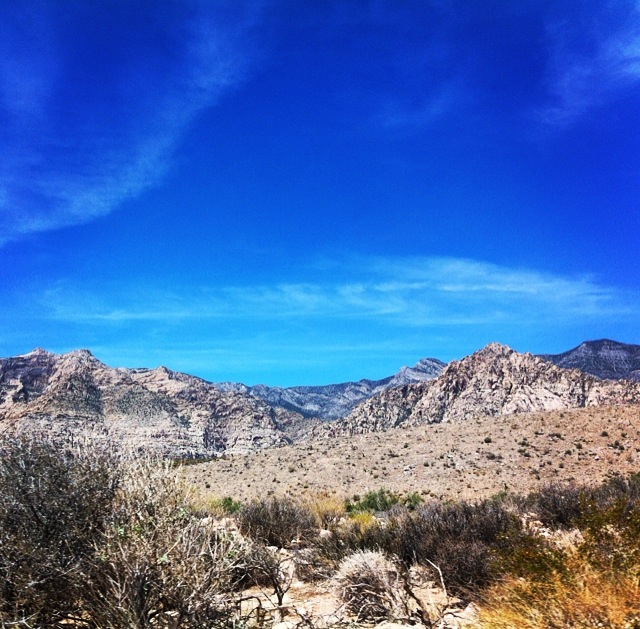 4. … and after both of those trips, I have concluded that I'm definitely not meant for the heat of the desert… or heat in general. I think it was around 42ºC (107ºF) almost every day we were there, which meant that most of our time was spent in one of two places: anywhere that had AC, or out by the pool…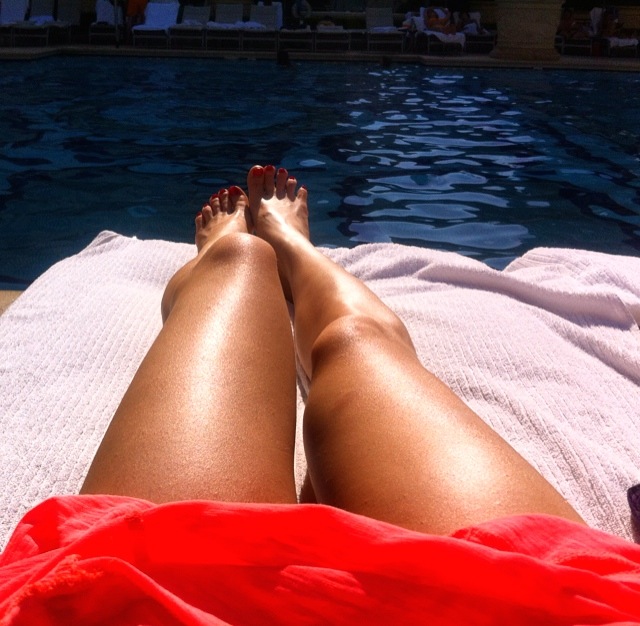 5. It also got dark super early, and by super early I mean around 8:30 PM. I realize that may not seem early to some people, but up here in Edmonton it's still pretty bright out at 10:30, so the earlier sunsets were something that I definitely noticed. Then again, it's never really dark in Vegas…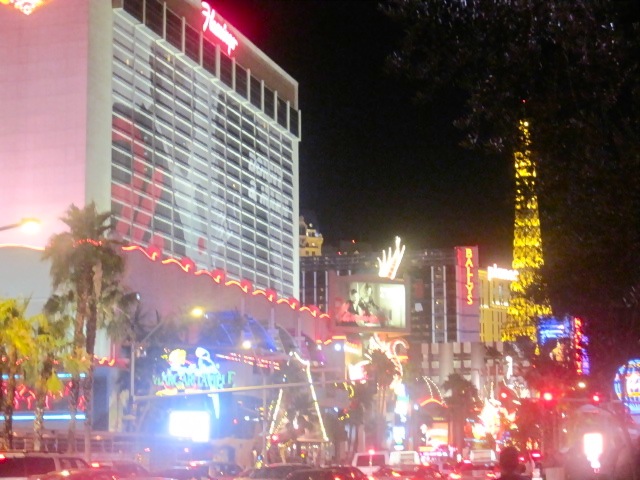 6. It's also nearly impossible to whip up a batch of coffee maker oats. From my experience, Vegas hotels (or at least the ones I've stayed at) are notoriously bad for not having in-room coffee makers… which means that I didn't have oats for breakfast for 4 whole days. Sad face. I probably could have gone down to ask for a cup of hot water from one of the cafes, buuuuuut it was easier to just whip up a bowl of yogurt, fruit, and cereal — Barbara's Morning Oat Crunch, in case you were wondering. And I wish I could have brought some home with me, but I finished off the whole box while I was there. I do think we can find them up here in Canadaland, though… I'll have to look into that.
7. No matter how many times I've seen them go off, I'll probably never get tired of the fountains at the Bellagio…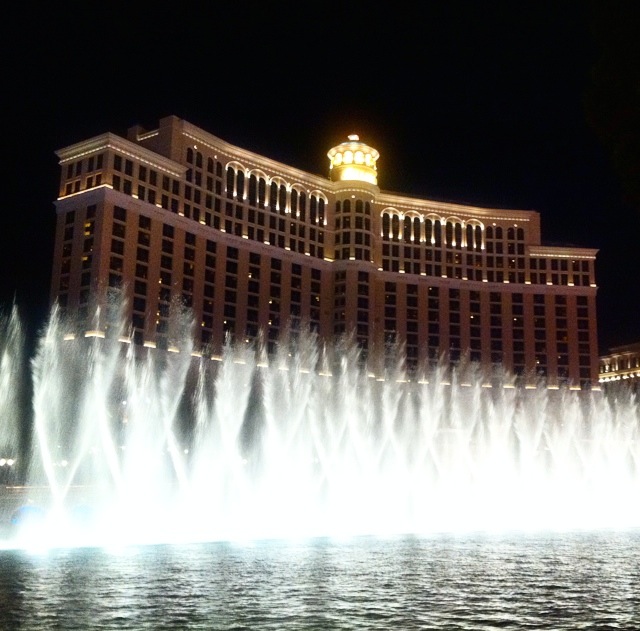 8. … or the ever-unique displays in their botanical garden…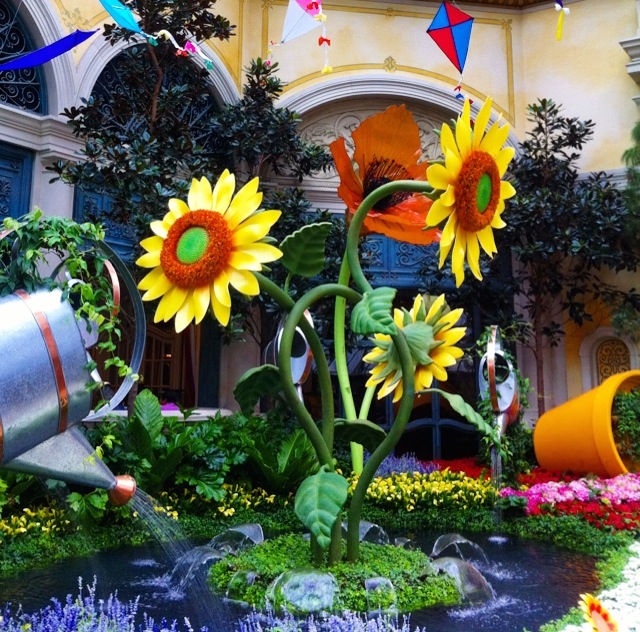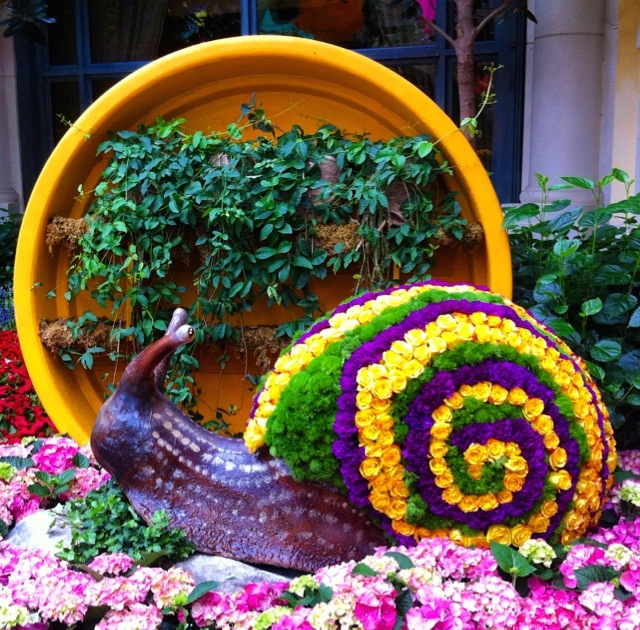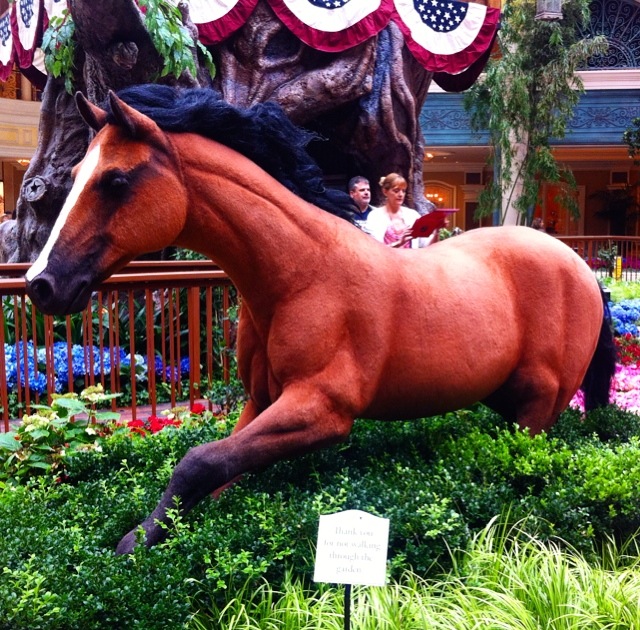 9. But as much as I enjoyed the trip… I think it might be time to find a new place to visit. This was my 4th trip to Vegas in the past couple of years, and I kind of felt like I was running out of things to do. Maybe it might be time to bite the bullet and finally head on over to the east coast for once? I haven't been to NYC since I was around 3 or 4 years old, and I'd really love to see it again…

Have you ever been to Vegas? What was one of your favourite things to do?
What's one of your favourite cities to visit? Or what's one that you really want to visit?
More places to find me!
E-mail — [email protected]
Twitter — runwithspoons
Facebook — runningwithspoons
Pinterest — runwithspoons
Instagram — runwithspoons
Bloglovin — runningwithspoons