Happy Sunday, friendly faces!
Aaaand welcome to another Link Love, aka: a day where I share ALL the links I've been loving in the past week. Well, maybe not all of them because then there'd be 5 times as many links on this page and I'm pretty sure no one wants to sit there with 40 tabs open in their browser.
Actually, I always have a hard time deciding how many links I should include here, since I want there to be enough variety while still giving enough attention to each individual link. Ohhhh, decisions, decisions.
But you know the drill! Great links and a place to add your own at the bottom. Hope you're having an awesome weekend!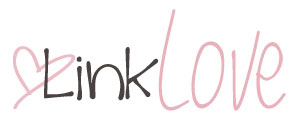 For my head…
. fitness .
Tips for Running in the Heat via Hungry Runner Girl.
Now that the temperatures are rising, stay safe on your outdoor runs with these great tips.
Lame Excuses for Not Strength Training and How to Stop Making Them via Mind Body Green.
With the myriad of benefits that come with strength training, there's no excuse not to be doing it.
Losing Toenails: A Runner's Rite of Passage? via FueledByLOLZ.
You may feel all badass with your busted up feet, but it might just be a sign that you need to rethink what you put on them.
. health .
What's More Important: Exercise or Sleep? via Mind Body Green.
Is it worth sacrificing an extra hour of sleep to hit up the gym super early?
. life .
5 Powerful Rituals of Mentally Strong People via Marc and Angel Hack Life.
"Mental strength is built through lots of little victories. It's the individual choices that we make on a daily basis that build our 'mental strength' muscles."
Meditation for Beginners: 20 Practical Tips via Zenhabits.
Having a hard time quietening your mind? Practicing these tips regularly might help.
How to Stop Worrying via Anxiety Culture.
An interesting way of seeing anxiety as a learned response, and ways you can go unlearning it.
21 Photos That Proves Real Evil Exists in the World via Dose.
😆 SO good if you need a laugh. And it's probably not what you were thinking.
. blogging .
How to Slay the 5 Monsters That Creep Into Your Blog Posts via Daniela Uslan.
A helpful list of some common blogging mistakes and how to avoid/fix them.
Do You Struggle With Blogging Consistency? Time for a Plan via Daniela Uslan.
Staying consistent with your blogging can be difficult, but it's one of the best ways to keep readers coming back.
For my belly…
Mocha Brownie Protein Bars via Amy's Healthy Baking.
I can't even handle how fudgy these look. And the combination of chocolate and coffee? LOVE.
Blueberry Coconut Crisp via Two Peas & Their Pod.
Seriously the perfect summertime dessert. So much love for the coconut and blueberry combo.
Oatmeal Raisin Chocolate Chip Protein Cookies via The Cookie ChRUNicles.
I would never guess that these delicious soft and chewy cookies are made with protein powder!
Skinny Double Chocolate Banana Muffins via Joyful Healthy Eats.
Uhm… basically the muffins of my dreams.
Creamy Tortellini Vegetable Bake via Chelsea's Messy Apron.
Love this for an easy and delicious summertime lunch/dinner!
Vegan Brownies via Gimme Some Oven.
These look unreal, and I love how they're made with healthier ingredients.
Gluten Free and Dairy Free Maple Chocolate Chip Cookies via Cotter Crunch.
Because even people with allergies need to be able to enjoy deliciously soft and chewy cookies.
Your links…

3 things you did yesterday; 3 things you're doing today. Go!
Yesterday: caught up with work/blogging, met a friend for coffee, and hit the trails for a run.
Today: going to church, studying, and going over to my parents' for dinner.
More places to find me!
E-mail — [email protected]
Twitter — runwithspoons
Facebook — runningwithspoons
Pinterest — runwithspoons
Instagram — runwithspoons
Bloglovin — runningwithspoons