Happy Sunday, friendly faces! 😀
I kinda went MIA on you guys, didn't I? And when I promised to deliver a recipe, too… Sorry! But I ran into some SNAFUs on Thursday, so that recipe will be up on Tuesday instead. Today, though? It's all about the link love! And, apparently, I loved a lot of links this week…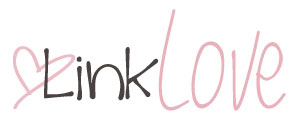 In my head…
. fitness .
What Should I Pack For A Long Run? via Almost Getting It Together.
Super helpful list for anyone running lots of miles! I'd add "a second set of lungs" to my list 😉
Accepting My New Limits – Pregnancy Fitness via Balancing B.
A great post about being able to respect your body's limits.
9 Ways To Make Sure You're Stretching The Right Way via Lifehack.
Never skimp on stretching! It's one of the best ways to prevent injury.
How To Get Better At Handstands via Mind Body Green.
Good tips to help you avoid breaking your neck 😯 Anyone wanna learn with me?!
. health .
Why I'm Transitioning Away From Veganism via The Blonde Vegan.
An incredibly brave post about being able to admit when something isn't working for you.
8 Things Nutrition Experts Wish You Would Stop Saying About Food via The Huffington Post.
Gah! These drive me crazy too. Thanks, Jessica, for the head's up!
Here's Proof That Going Outside Makes You Healthier via The Huffington Post.
I don't know about you guys, but I always feel 100x better after I get some fresh air.
6 High-Fat Foods That Are Good For You via Hello Healthy.
Cutting fat from your diet is not the way to go! Just make sure you choose the right kind of fats.
10 Tips To Get Great Sleep via Mind Body Green.
Simple steps you can take to get more shut eye.
. happiness .
Rethinking How We Compliment One Another via My Food 'n' Fitness Diaries.
Because there are more admirable qualities about a person than how slim they are…
12 Common Lies Mentally Strong People Don't Believe via Marc and Angel Hack Life.
"Mental strength means you understand how to manage your emotions, adjust your thinking, and choose to take positive action, despite your circumstances."
Thinks I've Learned via Snack Therapy.
Some pretty great life lessons from a pretty great lady. But… [ps]… kale is not better than spinach 😛
Food Forgiveness via Bagels to Broccoli.
Don't vilify your food. Unless you're allergic to it, it's not going to kill you.
The One Thing That Really Can Help Cellulite via Hello Healthy.
Love. Ladies — you need to read [and do] this!
The 50 Happiest Animals In The World via Buzzfeed.
I dare you to keep frowning after seeing these faces.
50 Life Hacks to Simplify Your World via Twisted Sifter.
Some of these are just plain genius…
11 Practices That Will Instantly Make You More Positive via Alycia Hall.
Becoming a more positive person often takes quite a bit of conscious effort. Some steps to make it easier.
. beauty .
60 DIY Beauty Products You Should Start Making via Miss Wish.
A great collection of DIY beauty recipes!
Homemade Hair Treatments via Women's Day.
DIY natural hair treatments for every kind of hair type.
7 Foods to Have on Hand for Natural Beauty Treatments via Wellness Today.
A great list of ingredients to have on hand if you want to make the DIY treatments mentioned above.
. blogging .
How To Reduce Your Bounce Rate via The SITS Girls.
Your bounce rate is the number of people who leave your site after only visiting one page. You want to keep this number as long as possible, and this post gives some great tips on how to do that.
7 Tips To Keep Old Blog Content Working via Allison Barrett Carter.
Don't let old blog posts (and all the work you put into them!) get lost in cyber space.
For my belly…
On-the-go Pancake Cups via Chelsea's Messy Apron.
All the goodness of pancakes without the need to stand at the stove and flip. Love.
Superseed Cinnamon Raisin Granola via Making Thyme for Health.
In love with all the healthy ingredients and different textures going on.
Raspberry Probiotic Gelatin via Cotter Crunch.
Jello made from kombucha that's good for your gut health? Smitten.
PB&J Smoothie via Hungry Healthy Girl.
… or [A]B&J for us peanut-phobes 😉 But regardless of nut butter choices, this looks delicious.
Deviled Egg Dip via Savory Style.
My latest recipe over at SS! A [lightened-up] creamy dip that tastes just like deviled eggs!
Your links…

Three things you did yesterday; three things you're going to do today. Go!
Yesterday: grabbed coffee with a friend, went on a nice long bike ride, and met some friends to go hike some trails.
Today: going to church, getting ahead with some blog work (hopefully!), and going to my parents' for dinner.
More places to find me!
E-mail — [email protected]
Twitter — runwithspoons
Facebook — runningwithspoons
Pinterest — runwithspoons
Instagram — runwithspoons
Bloglovin — runningwithspoons