Happy Sunday, friendly faces! 😀
How the heck are you?! I am super happy that it's Sunday, because that means that tomorrow is Monday and that means that I can put this crazy week behind me. Oi. I don't know what the heck it was, but I felt all sorts of scatterbrained and off this week. Heck, I'm writing this intro at 2 AM on Saturday night, if that tells you anything.
That being the case, I'm going to keep things short and sweet and tell you that I hope you enjoy these links that I've been loving over this past crazy week. Well, that and I hope you have yourselves an awesome day and I'll see you tomorrow with a new recipe! 😀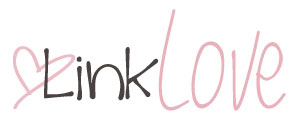 For my head…
. fitness .
5 Workout Infographics for Home Exercise on Weekdays via Lifehack.
Some great bodyweight workouts that you can do on those days where you can't get to the gym.
5 Mind Tricks to Make Your Workouts Easier via Mind Body Green.
For those times where your mind gives up sooner than your body.
. health .
The Magic of Coconut Oil via My Body Zen.
I keep two jars of this stuff in my home — one in the kitchen, and one in the bathroom. It really is magic.
17 Power Snacks for Studying via Buzzfeed.
Be still my snack face heart. I may not be in school anymore, but I want ALL these in my belly.
. life .
5 Things That Happen When You Embrace Being Alone via Marc and Angel Hack Life.
Being alone doesn't mean that you have to be lonely. There's so much you can learn about yourself.
17 DIY Facial Scrubs to Try This Summer via Brit + Co.
Keep your skin looking fresh and gorgeous with these simple facial scrubs you can make at home.
9 Great Reasons Everyone Should Write via Mind Body Green.
Yes to ALL of these things. I couldn't imagine even a day without writing.
19 Facts You Never Knew About Disney Films via OMG Facts.
Because… Disney <3 And heck.YES to #10.
The Best Goal Is No Goal via Zenhabits.
"Just because you don't have goals doesn't mean you do nothing — you can create, you can produce, you can follow your passion."
12 Random Toppings You Should Put On Your Vanilla Ice Cream via Spoon University.
Uhm… brilliant? Vanilla is my favourite flavour of ice cream, mostly because it's the perfect base for toppings, so this is kind of amazing.
It's Okay to Feel Down via Tiny Buddha.
A pretty awesome read if you ever find yourself feeling pressured to feel happy and upbeat all the time.
. blogging .
Branding for Bloggers via The SITS Girls.
Great tips on how to create an instantly recognizable style that'll make your blog stand out.
5 Key Elements for Your Sidebar via Lewis Lane Designs.
A good list of things to include in your sidebar to help your readers navigate and connect with you.
10 WordPress Hacks for Bloggers via The SITS Girls.
Some great tips that'll make your WP platform a little more user friendly and help save time.
How To Use Canva to Create Pinnable Images via The SITS Girls.
Making pinnable images for your posts is probably one of the best things you can do for promotion!
10 Top Photography Composition Rules via Photography Mad.
Lots of treat tips that'll help you take beautiful photos for your blog.
Easy SEO Tips Every Blogger Can Use via The SITS Girls.
SEO can be a confusing beast, but it's a great way to drive more organic traffic to your blog. These simple tips can help you make sense of it.
For my belly…
Whole Wheat Strawberry Blueberry Banana Bread via Amy's Healthy Baking.
Because everyone needs a healthier banana bread recipe in their lives! And this is perfect for some 4th of July snacking.
Fluffy Coconut Flour Pancakes via Ambitious Kitchen.
They're so fluffy I could DIE! Or, you know, just eat them all…
Vegan Coconut Pudding via Texanerin Baking.
Holy.snap. Loving the look of this thick and creamy dairy-free pudding. And it's paleo-friendly for all my paleo peeps!
Flourless Greek Yogurt Zucchini Brownies via The Big Man's World.
Naturally Sweet Dark Chocolate Coconut Bites via Pinch of Yum.
Excuse me while I wipe the drool from my chin… But the combination of honey, coconut, and chocolate just makes me weak in the knees.
Your links…

3 things you did yesterday; 3 things you're doing today. Go!
Yesterday: went for a run [inside], ran some errands, and went to see Inside Out.
Today: going to church, finishing up some blog work, and going to the lake.
More places to find me!
E-mail — [email protected]
Twitter — runwithspoons
Facebook — runningwithspoons
Pinterest — runwithspoons
Instagram — runwithspoons
Bloglovin — runningwithspoons