Happy Wednesday, friendly faces! And happy Canada Day to my fellow Canadians! 😀
It's only been a couple of days since I last talked to you, but it seriously feels like for.ev.er. I know, I know — I've been slacking with the posting lately — but between work getting busier and the summer vacation mentality setting in, it's just been a little harder to get those posts up. I don't ever want blogging to feel like a chore, so when it starts heading that way, I prefer to just take a step back for a couple of days and regroup. You understand, right? I knew you would.
But things should be back to normal by next week. I've got my trip to Vegas coming up (leaving in a few hours — WOO!), and then I'm all yours. Until then, we've got to keep up traditions, and since it's the beginning of a new month and all, it's time to take a look at life as I currently know it…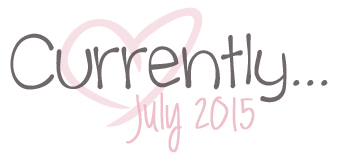 Current book: I just finished reading The Republic of Thieves by Scott Lynch, which was the last book in the Gentlemen Bastard series. It wasn't my favourite of the three books and I wasn't overly crazy about the ending, but it was still an enjoyable (albeit long) read. Now I'm on to The Goldfinch By Donna Tartt after reading so many rave reviews about it, but I'm not far enough to say much about it just yet.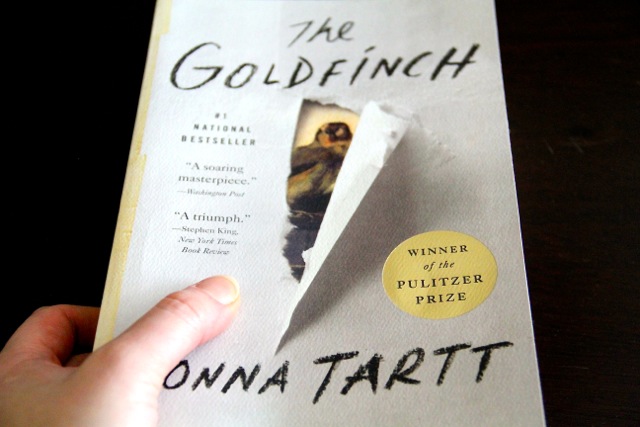 Current music: Nepal by USS.
[youtube="https://www.youtube.com/watch?v=58w2Pvqg4Wg&w=640&h=427″]
Current [non]-guilty pleasure: Taking a little extra time off from blogging. It wasn't really something I planned on, but I was very much feeling a little burnout coming on, so I figured it was a good idea to nip it in the bud before it got bad and take a little step back. Everyone deserves a little summer vacation, right? Right.
Current nail colour: I may have to get rid of this question one of these days because I feel like it's almost always the same answer, which is: nada. I just haven't felt like dealing with the chips.
Current drink: Kombucha. I go through phases with this stuff, but I'm very much loving it right now.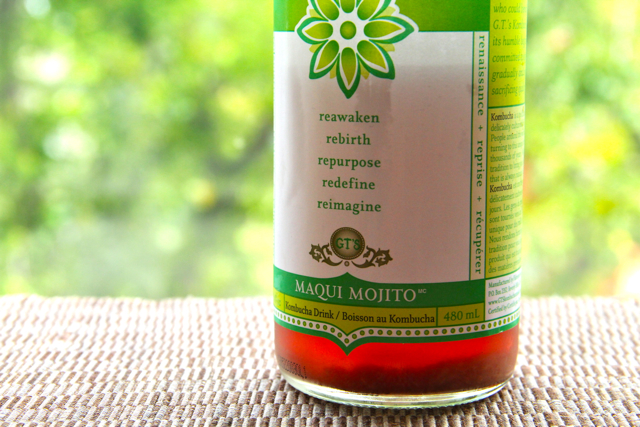 Current food: ALL the watermelon… as is evidenced by all the melon bellies I've been suffering from lately 😆 Worth it.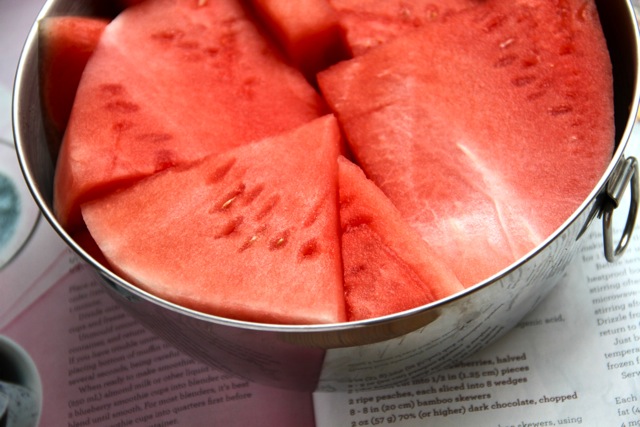 Current obsession: Ketchup on ALL the things. Seriously. As long as it's not a sweet dish, there's a good chance I'm putting ketchup on it. Best.condiment.ever, hands down.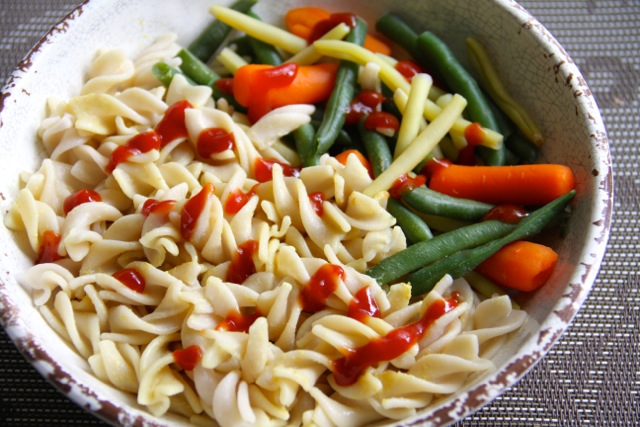 Current wish: That this inexplicable feel-good feeling I've got going on decides to take up permanent residence in my life. I can't explain why I've been feeling so good lately, but I'm definitely not complaining.
Current need: More time! Or at least better time management. Maybe it's the scatterbrained-ness that's still clinging to me from last week, but I can't seem to get my head on straight and get 'er done. I blame summer vacation mode.
Current bane of my existence: Burning things to smithereens. This was honey and nut butter at one point. And then it was just a pain in the butt to clean…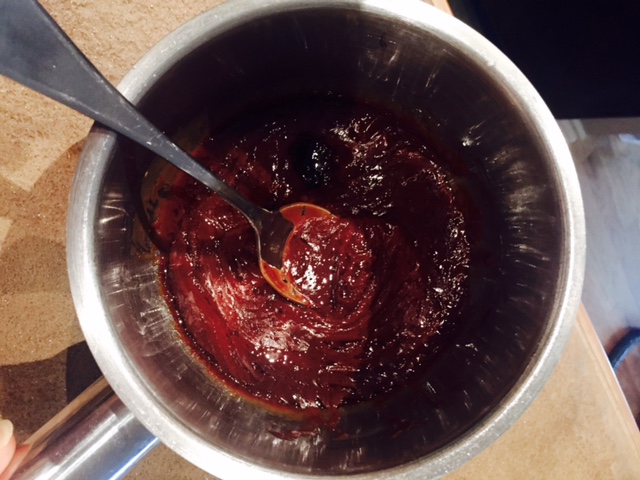 Current indulgence: Video games. I didn't realize how big of a stress reliever they were for me until I gave them up for 7 months and started playing again. They're one of the only things that let me completely relax and unwind… probably because they take so much of my focus. It's a good thing.
Current procrastination: As of the Tuesday afternoon when I'm writing this? Packing for my trip to Vegas. My flight leaves later today (Wednesday), and I have yet to even take my suitcase out of my closet. Oops.
Current confession: I ate the last cookie. And I'm not even sorry. Then again, I live alone, so… there's that.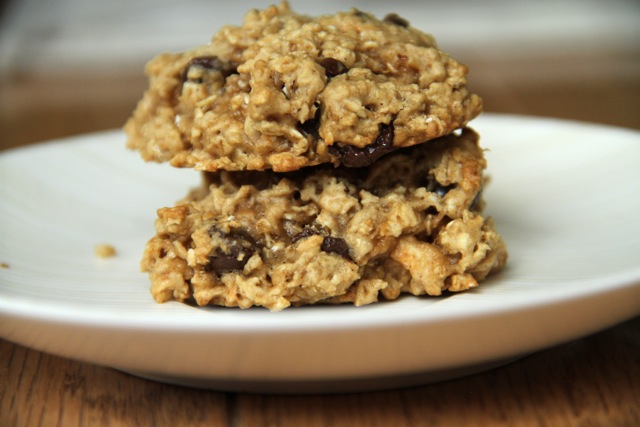 Current blessing: Late nights with good friends.
Current excitement: My trip to Vegas! Even though I'm not big on drinking or gambling, there's still something about Vegas that I love. And I'm very much looking forward to spending some time by the pool.
Current mood: High on life.
Current link: Bloglovin. I've kind of been neglecting my blog reading lately, so I'm hoping to catch up with you lovely people soon.
Alright, friendly faces — I'm outta here. Have yourselves an awesome day!

Your turn! Give me your current:
1) … song.
2) … food.
3) … need.
4) … bane of existence.
5) … confession.
More places to find me!
E-mail — [email protected]
Twitter — runwithspoons
Facebook — runningwithspoons
Pinterest — runwithspoons
Instagram — runwithspoons
Bloglovin — runningwithspoons