Happy Sunday, friendly faces!
And happy Father's Day to all the dads out there, including extra special wishes to the best one there is – mine. Sorry guys, but you know how it is… my blog, my bias 😜
In all seriousness, though, I hope all the dads out there have an awesome day because you're all awesome… And I hope everyone else has an awesome day because you're all awesome too. And I hope you enjoy these awesome links because they're all awesome.
Too much? Yeah I thought so too 😂 Love you guys! Have an awesome amazing day!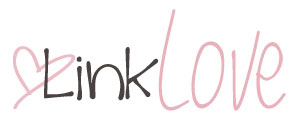 . fitness .
Surviving Summer As A Runner via The Cookie ChRUNicles.
Great tips for running in the heat! Now if only it would warm up here 🤔
An Open Letter To The Fitness Community via Erin's Inside Job.
Yessssss! It's a sad thing that people are afraid to start on their fitness journey because they're afraid of being judged.
. health & beauty .
The Secret To Lasting Weight Loss (That Has Nothing To Do With Food) via MBG.
While I'm not really one for weight loss articles, I love the message and feel like it can be applied to any positive change you want to make in your life.
The Backlash Against The Clean Eating and Wellness Movement via Wholeheartedly Healthy.
Love this. "When it's healthy living for healthy living's sake, a guise for the pursuit of thinness, and the acts of healthy living are stopping you from living a full life, it's time to check yourself!"
How I Became Addicted To Wellness & What It Took To Heal via Mind Body Green.
A really awesome read if you find yourself consumed by the crazy amount of health and life advice out there.
The Unhealthy Truth Behind "Wellness" and "Clean Eating" via Vice.
LOVE -> "… health is 'a resource for everyday life, not the object of living,' a crucial caveat that the wellness industry routinely ignores. Even if we do choose to prioritise health in our lives, that health doesn't need to be complicated."
. life stuff .
On The Verge Of Internet Addiction? via Daily Moves and Grooves.
This is definitely something I've noticed in myself as well. Heightened anxiety and a harder tie focusing come hand in hand with the more time I spend online.
15 People In London Were Asked To Name US States On A Map. Results Are Hysterical via Dose.
Lol 😂 Some of these are pretty funny. I especially love how someone labelled Canada with "free health care & bears." We do indeed have both of those things.
43 Photos That Prove You Know Nothing About Life via OffBeat.
😂😂😂 Definitely some interesting facts in here. I really had no idea about the Nutella one!!!!
25 Painfully True Facts About Life via Relatively Interesting.
😂😂😂😂😂😂 Literally started crying looking at these. So many unfortunate truths here.
. blogging .
A Beginner's Guide To Google Analytics via BGB Community.
GA is useful for so many reasons beyond just seeing how many page views you're getting. Use it to see where your traffic is coming from and what posts are performing well so that you can hone your efforts to grow your site.
. food .
Almond Butter Protein Bars via The Almond Eater.
Because homemade bars are so much better than store-bought, and these look amazing.
No Bake Banana Chocolate Chip Cookies via Paleo Running Momma.
The perfect cookies for summer because you don't have to bake them! AND! bananas and chocolate- you can never go wrong with that.
Apple Pie Snickerdoodles via Amy's Healthy Baking.
Tell me these don't look and sound like one of the most amazing cookies ever. Smitten.
Almond Butter Chocolate Chip Protein Cookies via Ambitious Kitchen.
Can you think of a better way to get your protein in than through cookies? Yeah, me neither.
12 Energy Boosting Bites for Active Families via Red Tricycle.
Some great healthy snacking ideas here! Along with a shameless plug 😉
Homemade Fruit Sweetened No Churn Ice Cream via Cotter Crunch.
Yay for dairy-free ice cream that doesn't need an ice cream maker!
Your links…

Let's chat!
3 things you did yesterday; 3 things you're doing today. Go!
Yesterday: looked at paint colours, went for my long ride 😍, and went to see Finding Dory!
Today: going to church and probably just hanging with the fam.
More places to find me!
E-mail — [email protected]
Twitter — runwithspoons
Facebook — runningwithspoons
Pinterest — runwithspoons
Instagram — runwithspoons
Bloglovin — runningwithspoons
Snapchat — runningspoons