You won't find any butter or oil in these ridiculously soft and tender Zucchini Oat Greek Yogurt Muffins! They're naturally sweetened and perfect for breakfast or healthy snacking.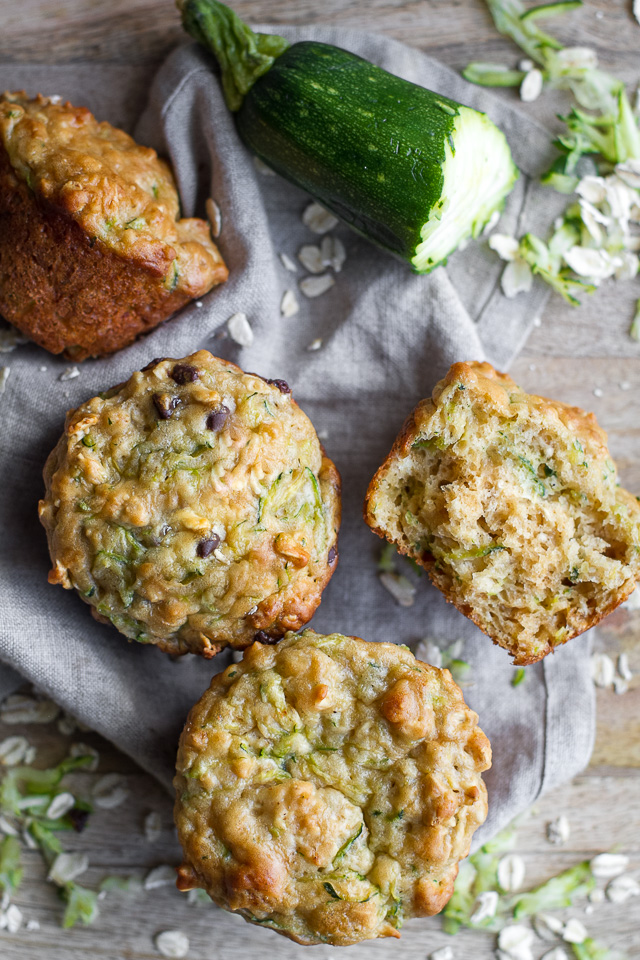 Anyone else feel like we're long overdue for a muffin recipe here on the ol' bloggy blog?
It's been almost a month since I posted one, which is way too long considering it's pretty much my favourite thing in the world to bake. And while I know we're going in to summer with all things cool, creamy, and no-bake, I also know that the die-hard baking addicts (hi!!!) will keep baking their favourite treats no matter how hot of an inferno their kitchen becomes… which doesn't actually sound too horrible given how cold it's been lately.
But if you live in a place where summer actually feels like summer instead of the cold, wet, and windy nonsense we've got going on here, just point a huge fan into your kitchen and you'll be fine.
Pro tip: make sure to turn off the rotating function and point the fan away from wherever you're mixing your dry ingredients, because ain't nobody got time to be cleaning flour out of every nook and cranny.
Not that I would know or anything 🙄
Anyways! We're two days out from summer and we're baking. With zucchini.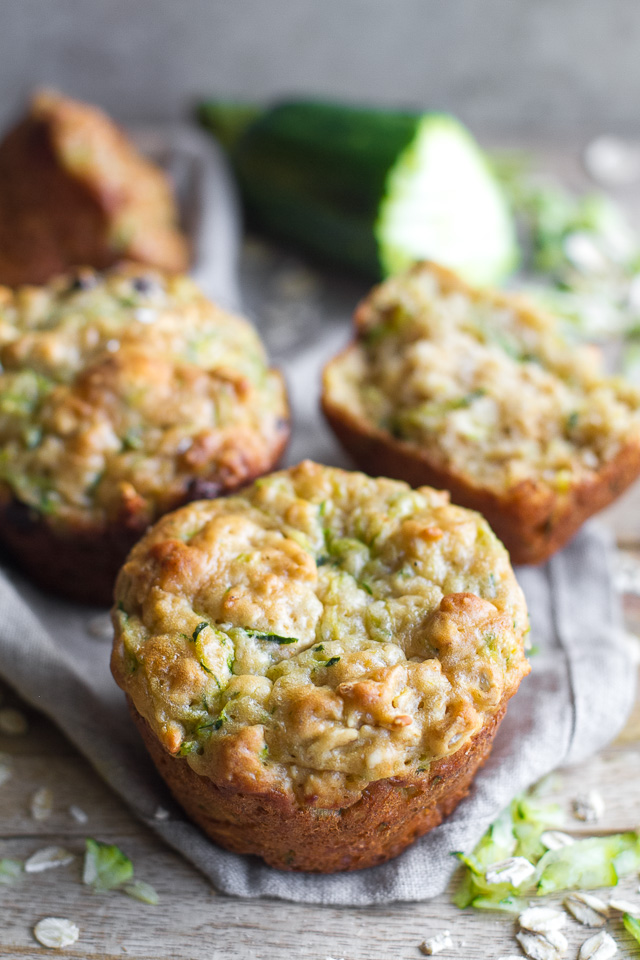 Oh, zucchini… I don't know how you did it, but you actually managed to get yourself off my veggie hit list and weasel your way into my good graces. Granted, you did it by hiding in things like this, and this, and this, but still!
I'm impressed.
So impressed, that I'm ready to take our relationship to the next level… it's time to start seeing you without a chocolate chaperone 😱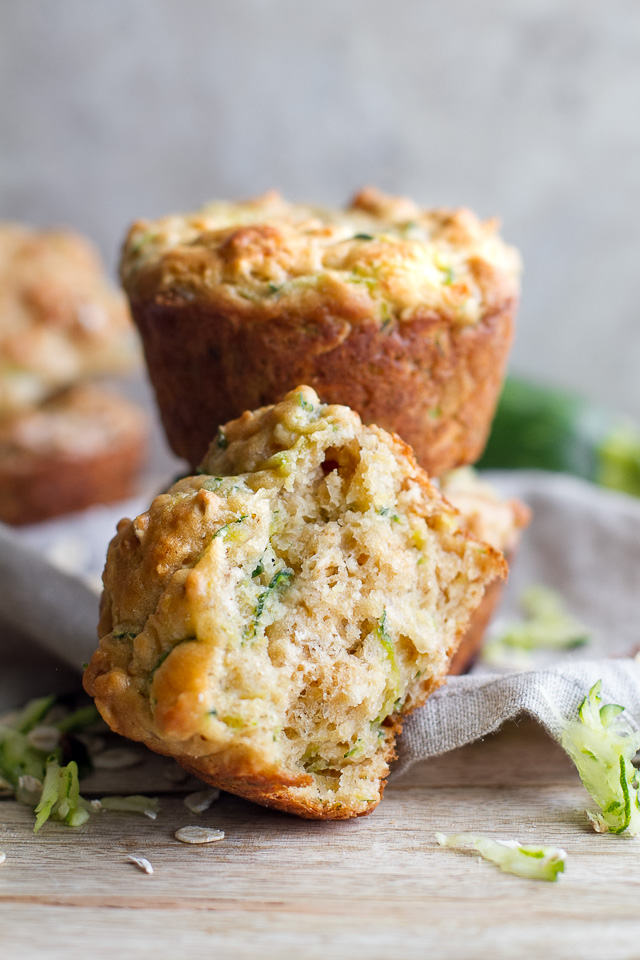 Scandalous. I know.
But don't worry! If you're not quite at that level when it comes to your own relationship with zucchini (or you just really like chocolate), I've got you covered too. See, I spent some time going over my calculations, and it all comes down to a simple equation:
X + Y = Z
… where X is 1 batch of zucchini oat Greek yogurt muffin batter, Y is 1/2 cup of chocolate chips, and Z is 1 batch of chocolate chip zucchini oatmeal muffins…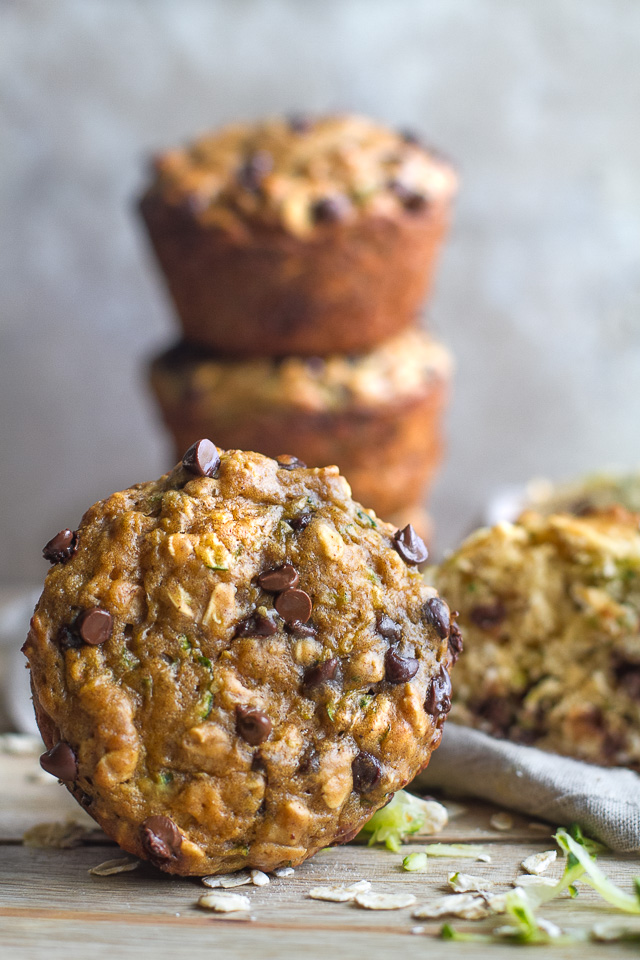 And if you don't quite know where you stand with zucchini or you're just as bad at decision making as I am? Go with half of each! Just make the recipe without the chocolate chips, fill up 6 muffin cavities, add 1/4 cup (45 g) of chocolate chips to the remaining batter, and fill up the remaining cavities.
Bam. Best of both worlds in a deliciously healthy oatmeal muffin that's naturally sweetened and super soft and tender despite being made with NO butter or oil.
It's unbelievable. I mean, just look at these things… and then quit gawking and go make them!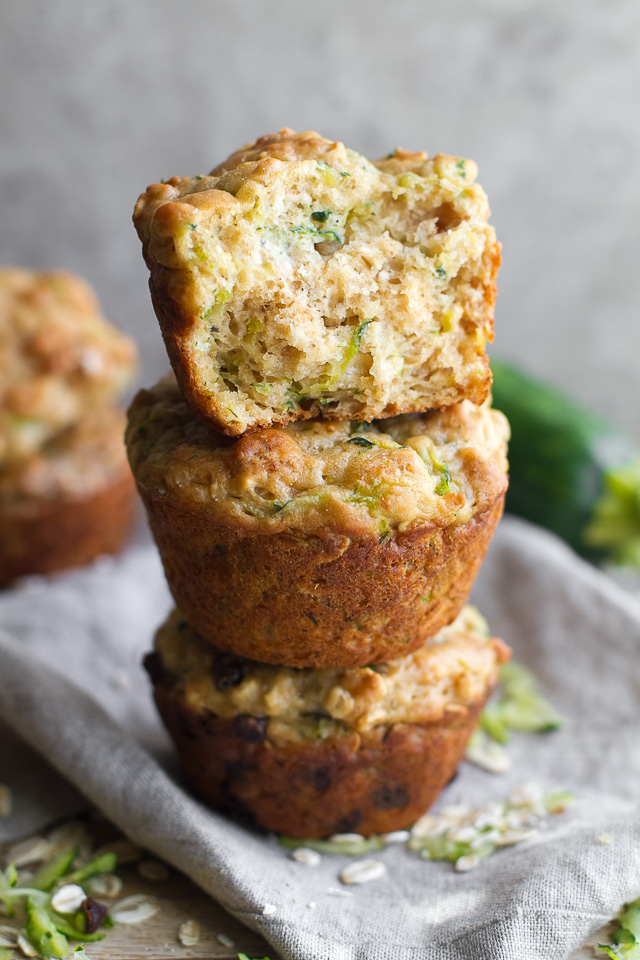 I'd love to know if you make this recipe! Leave a comment and rating down below to let me know what you think, and subscribe to our mailing list to receive new recipes in your inbox!
Print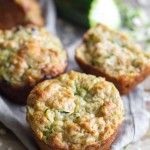 Zucchini Oat Greek Yogurt Muffins
---
Author:

Total Time:

28 mins

Yield:

12

muffins

1

x
1 cup

(

120 g

) whole wheat pastry flour*

1 cup

(

80 g

) old fashioned rolled oats

1/2 tsp

ground cinnamon

1 1/2 tsp

baking powder

1/2 tsp

baking soda

1/4 tsp

salt

1

large egg

1 cup

(

225 g

) plain Greek yogurt

1/4 cup

(

80g

) honey

2 tbsp

(

25 g

) coconut palm sugar**

2 tsp

vanilla extract

1 cup

(

115 g

) shredded zucchini, squeezed of excess liquid***
---
Instructions
Preheat your oven to 350F (176C) and prepare a muffin pan by lining the cavities with paper liners or greasing them with oil or cooking spray. Set aside.
In a large mixing bowl, combine the flour, oats, cinnamon, baking powder, baking soda, and salt. Set aside.
In a separate bowl, beat the egg until it becomes slightly frothy. Whisk in the yogurt, honey, sugar, and vanilla, mixing until well combined. Fold in the shredded zucchini.
Add the wet ingredients to the dry ingredients, mixing gently until just combined. Fold in the chocolate chips, if using.
Divide the batter evenly among the 12 muffin cups, filling them almost to the top.
Bake for 18-20 minutes, or until the tops of the muffins begin to turn golden brown and a toothpick inserted into the centre comes out clean. Allow the muffins to cool in the pan for ~15 minutes before transferring them to a wire rack to cool completely. Store them in an airtight container at room temperature for up to 5 days, or freeze for up to 3 months.
Notes
* You can also use all purpose flour or a mix of 1/2 cup (60 g) all purpose and 1/2 cup (60 g) of whole wheat flour. ** You can also use regular cane sugar. *** I like to place a handful of shredded zucchini between two paper towels and squeeze it over the sink. This drains it of just the right amount of liquid to allow the muffins to cook properly.
Prep Time:

10 mins

Cook Time:

18 mins
Keywords: baking, breakfast, Greek yogurt, Greek yogurt muffins, healthy muffins, oatmeal muffins, recipe, snack, zucchini, zucchini muffins, zucchini oatmeal muffins

Looking for more Greek yogurt muffin recipes? Try one of these!
Blueberry Oat Greek Yogurt Muffins
Healthy Double Chocolate Zucchini Muffins
Carrot Oatmeal Greek Yogurt Muffins
Banana Oat Greek Yogurt Muffins
Chocolate Cherry Greek Yogurt Muffins