Happy Sunday, friendly faces! 🤓
Can I tell you a secret? We've been having a pretty rainy weekend so far and I kind of love it. I mean, yeah – it was a little annoying not to be able to get my long ride in yesterday – but I used it as an excuse to spend a little extra time in the kitchen and whipped up a handful of recipes that I can't wait to share with you guys.
That and the gloom and doom made cozying up to my newest obsession (golden milk everything) that much better…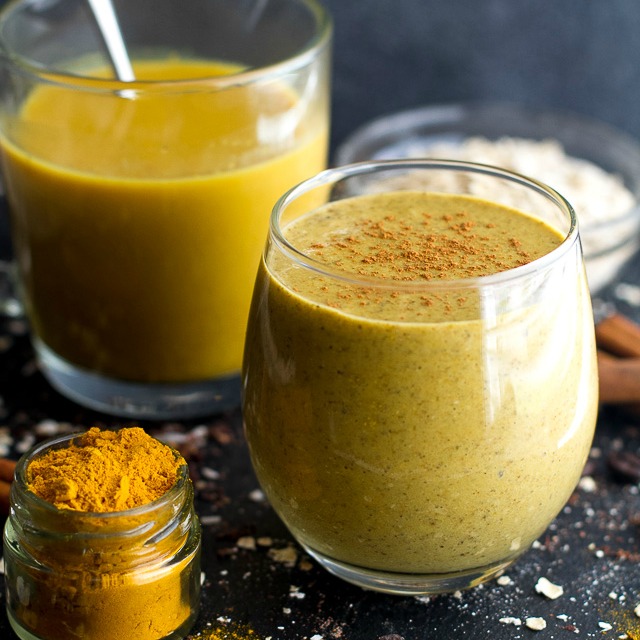 I think today is supposed to be a bit better, so maybe I can sneak some biking in today.
I hope you guys are having an awesome weekend, and I hope you enjoy these links I came across this week!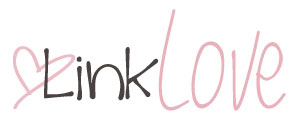 . fitness .
19 Reasons To Start Strength Training via Greatist.
Some pretty convincing reasons to ease up on the cardio and pick up some weights!
5 Reasons Your Injury Isn't Healing via Mind Body Green.
Have a lingering injury that just doesn't want to heal? One of these might be the reason why.
The Best Ab Exercises You're Not Doing via Refinery29.
Great list of exercises that work your entire core.
. health & beauty .
18 Genius Hacks for Fixing Makeup Mistakes via Woman's Day.
Even if you don't wear a lot of makeup, following these helpful tips will ensure that it's enhancing your features instead of taking away from them.
The Top 10 Nutrients You May Be Lacking via Daily Mail.
Helpful list of important nutrients and the best places to get them!
How To Transform Your Body By Coming From Love Instead of Fear via Tiny Buddha.
"Instead of eating or not eating something because we're terrified or our body, we can replace this fear with love. If we love our body, because it houses our divine nature, how does that change what we do?"
6 Steps to Free Yourself From The Struggle of Yo-Yo Dieting via Tiny Buddha.
Had to include another Tiny Buddha article in here because it's a good one, and I know chronic dieting si something a lot of people are trying to free themselves from.
. life stuff .
12 Quotes That Will Bring You Peace When Dealing With Difficult People via Marc and Angel.
Love this! So true -> "Where and how you focus your attention determines your emotional state.  When you zero in on the problems you're facing, you create and prolong negative emotions and stress."
How To Create Happiness in Zero Easy Steps via Tiny Buddha.
Found myself nodding all throughout this article. -> "We often obstruct thoughts from naturally passing in and out of our consciousness. One of the ways we do this is by resisting them; it's a way of holding on to them. When we allow them to, they pass through on their own, like clouds in the sky."
6 Little Ways To Feel More Confident Every Day via Greatist.
I especially like the last one. Definitely a good thing to keep in mind.
49 Brilliant Uses For Your Smartphone's Camera via One Good Thing.
Some really good ideas in here! Although I'm not sure I'd feel comfortable taking pictures of things like credit cards…
. blogging .
How To Polish Your Blog's 'About Page' via Parent Blogger News.
A handful of helpful questions to ask yourself when writing your about page.
5 Obstacles That Hold You Back From Writing & How To Overcome Them via The SITS Girls.
Amg this is so me –> "My best ideas are the ones that cause me to procrastinate the most. When I get excited about something, I want it to be perfect. I become afraid of not doing my best work and may then freeze up and hesitate to write at all."
How To Pitch A Sponsored Post and Land It via The Sweetest Digs.
Interesting in working with a brand you love but not sure about how you should approach them? This post has a great walkthrough!
10 Affordable Everyday Food Photography Backgrounds via A Beautiful Plate.
You don't have to spend a tonne on props to create some beautiful photography! And this post has a great list of things that you might have not even thought of.
How To Deal With Negativity In Blogging via The Blog Market.
It's a sad fact that the world is full of  cruel people who find joy in spreading negativity. Thankfully you don't have to let them get you down.
. food .
Farmers Market Hummus via Half Baked Harvest.
Uhm… can we please talk about how badly I want to faceplate into a bowl of thus hummus with my mouth wide open? Holy.snap does it look amazing…
Zesty Orange Cream Paleo Zucchini Bread via Cotter Crunch.
How GOOD does the combo of orange and zucchini sound? So perfect for summer.
Easy Vegan Queso via Hummusapien.
You don't have to be dairy-free to enjoy this super simple and versatile cheezy dip!
Clean Caramel Seven Layers Bars via Amy's Healthy Baking.
Are you kidding me?!?! I have no idea how she manages to make such amazing desserts that are actually healthy.
Your links…

Let's chat!
3 things you did yesterday; 3 things you're doing today. Go!
Yesterday: ran a few errands, spent some time in the kitchen, and went to see Warcraft.
Today: going to church, hopefully going biking, and having dinner with the fam.
More places to find me!
E-mail — [email protected]
Twitter — runwithspoons
Facebook — runningwithspoons
Pinterest — runwithspoons
Instagram — runwithspoons
Bloglovin — runningwithspoons
Snapchat — runningspoons