Happy Sunday, friendly faces! 😀
I'm going to keep the intro short and sweet this week because I somehow managed to collect a tonne of awesome links this week (blame the rainy weather!), and I'd rather you spend your time reading those than listening to me ramble… which is just a roundabout way of saying that I'm not a fan of writing intros and I'll use any excuse I can to get out of them 😉
But no, seriously… Lots of great links this weekend — enjoy!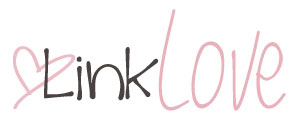 In my head…
. fitness .
When There Just Isn't Enough Time via Crazy Running Girl.
You don't have to run yourself into the ground just to squeeze in that "4% of your day" workout.
Balance Your Workouts via Fit 'n' Cookies.
A great explanation of muscle pairs and why it's important to work both sets of muscles in a group.
9 Tips To Recover Faster After A Workout via Lifehack.
Steps you can take to minimize muscle soreness so that you can recover faster and train better.
. health .
Food Prep: How To Tackle The Kitchen via Nut Butter Runner.
Really helpful tips for those interested in food prep without having to spend hours in the kitchen!
Are You A Health Blog Junkie via Cotter Crunch.
Reading earth blogs is great, but remember to listen to your body first!
Extreme Hunger via Better With Sprinkles.
Those times where you just can't seem to fill up? Your body might need more food. Just eat!
Oral Allergy Syndrome via The Cookie ChRUNicles.
Great info about the most common food-related allergy in adults!
120 Ways To Boost Your Brain Power via Litemind.
Simple things you can do to keep your mind sharp.
Why You Might Be Gaining Weight via The Real Life RD.
There's a whole lot more to it than calories in vs. calories out.
Put Away Your Measuring Cup via The Cookie ChRUNicles.
Please don't waste your life by measuring out your vegetables 🙁
10 Things Every Woman Should Know About Her Hormones via Mind Body Green.
A must read, ladies!
. happiness .
How Food Anxiety Used To Rule My World via Mrs. Murphy's Law of Fitness.
The freedom from food fears and guilt surrounding eating what you want is a beautiful thing.
Happiness From Weight Loss via Khushboo's Blog.
Will being thinner make us happier? Ehhhhh…
Haunting Photos of Abandoned Cities Around the World via Buzzfeed.
Kind of beautiful in an eerie way…
5 Secrets of Naturally Thin People via Mind Body Green.
You shouldn't have to be constantly fighting your body to stay slim and healthy.
24 Amazing Pools You Need To Jump In Once In Your Life via Travelrew.
So uhm… who wants to start planning a worldwide trip to hit up all of these places?
12 Rituals Happy, Successful People Practice Everyday via Marc and Angel Hack Life.
"We ultimately become what we repeatedly do" <– so practice good habits!
Weal and Woe via Fit Swiss Chick.
There are good times and bad times, and we need to be willing to embrace both.
30 Things I've Learned at 30 via Cowgirl Runs.
A really great collection of life lessons that everyone will benefit from acknowledging.
Overthinking via Upbeats Uplifts.
Don't waste your time and energy creating problems that weren't there to begin with.
. blogging .
8 Tips for Optimizing Pinterest via The NY Melrose Family.
Great tips to help you make the most of Pinterest and drive more traffic to your blog.
Must Haves On A PR-Friendly Site via The SITS Girls.
Make it easier for brands to reach out to you by giving them the info they need in an easily-accesible way!
10 Tips To Get Your Blog Posts Read via The Deliberate Mom.
Great advice on how to attract more people and grow your blog!
For my belly…
Butterscotch, Toffee, Chocolate Chip Cookies via Two Peas & Their Pod.
Why settle for one type of chip when you can toss in all of them? 😀
Going With The Grain: A Complete Guide To Grains via Hungry Healthy Girl.
Everything you ever wanted to know about all the delicious grains out there.
50+ Gluten Free Recipes via Iowa Girl Eats.
A great collection of GF recipes for all my GF friends 🙂
Quinoa Salad With Pineapple Mojito Chicken via Food Faith Fitness.
The flavours in this are just perfect for spring!
Spaghetti Marinara with Poached Eggs via Pinch of Yum.
Oh.my.gawl 😯 That is all… 😯
21 Healthier Trail Mixes To Make Yourself via Greatist.
Trail mix is my kryptonite… and what's better than tossing in exactly what you want?
Gluten-free Falafel with Yogurt Dill Sauce via Making Thyme for Health.
I'm ashamed to admit that I've never had falafel before… but this will be my go-to when I change that!
Your links…

Three things you did yesterday; three things you're going to do today. Go:
Yesterday: ran errands, went hiking in the river valley, and had big campfire with some friends.
Today: church, experimenting in the kitchen, and going over to my parents' for dinner.
More places to find me!
E-mail — [email protected]
Twitter — runwithspoons
Facebook — runningwithspoons
Pinterest — runwithspoons
Instagram — runwithspoons
Bloglovin — runningwithspoons