Happy Sunday, friendly faces!
And happy Mother's Day to all the mommas out there! I'm currently enjoying the last leg of a weekend getaway up to the mountains with my own mom, so I'm going to keep this intro short and sweet, wish you an awesome day, and shower you with [link] love 😀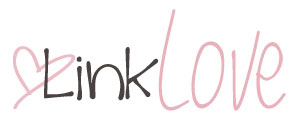 In my head…
. fitness .
The 20 Most Inspiring Health and Fitness Mantras via Greatist.
Because sometimes we just need to give ourselves a little pep talk.
Workout Form Hacks That Improve Results via Lifehack.
Using proper form not only gets you better results, but helps you avoid injury as well.
7 Ways to Sneak In Exercise When You Really Don't Have Time via Lifehack.
Even the smallest efforts can add up to make a big difference!
. health .
Binging Versus Hunger via The Real Life RD.
For anyone who's ever struggled with control issues, giving in to [extreme] hunger may feel like a binge, but it may actually be your body needing more food.
What Happened When I Ate One Of My 'Forbidden' Foods via Well-Intentioned.
A great read about intuitive eating and taking those forbidden foods off the pedestal.
32 Solutions For When You Can't Sleep via Greatist.
When you can't sleep, anything is worth trying…
. happiness .
Building Self-Confidence via My Food 'n' Fitness Diaries.
Great tips to overcoming self-doubt — don't let it hold you back from reaching your full potential!
20 Questions That Will Free Your Mind From Negativity via Marc and Angel Hack Life.
"When life gives you every reason to be negative, think positive." <– #truth
When You Still Don't Know What To Do With Your Life via Tiny Buddha.
A great read about ditching the plans and letting your purpose come to you.
How To Get Sh*t Done via Keeping Healthy, Getting Stylish.
Great tips on how to boost your productivity and get more done.
Why I Refused To Put A Shirt On For Shape via Brooke: Not On A Diet.
An amazingly inspirational story about one woman's refusal to let anyone make her feel bad about her body.
25 Science-Backed Ways To Be Happy via Greatist.
Because while certain factors are out of our control, there's also plenty we can do to be happier.
. blogging .
Balancing Technology via The Healthy Maven.
A great reminder to put down the phone and step away from the computer.
5 Element To A Great Vlog via The SITS Girls.
Vlogging is a great way to better connect with your readers, and these tips will help you make a good one.
What You Need To Know Before Starting A Blog via The Skinny Life.
There's a lot more to blogging than you might imagine… Know what you're getting into!
Optimize Images for SEO via Freeborboleta.
Make it easier for search engines (and thus, other people) to find your blog.
April Traffic and Income Report via Pinch of Yum.
Always an inspiring and informational read for anyone looking to monetize their blog.
For my belly…
Skinny Double Fudge Brownies via Chelsea's Messy Apron.
Healthier brownies made without beans or vegetables?! YES please.
Black Forest Cupcakes via Cooking Classy.
Delicious individual-sized versions of my favourite cake? WANT.
20+ Delicious Breakfast and Brunch Recipes via Yummy Healthy Eats.
A great collection of recipes for my first and second favourite meals of the day 😉
Healthy French Toast Bake with Peaches and Almond Streusel via Food, Faith, Fitness.
While I'm not the biggest fan of traditional French toast, the baked kind is a whole other story…
Veggie Ham Egg and Cheese Bake via Skinnytaste.
Even my sweet-loving breakfast self wouldn't mind starting the day with this. Deeee-lish.
Your links…

Three things you did yesterday; three things you're going to do today. Go:
Yesterday: drove up to the mountains, spend the afternoon hiking, and spent the evening shopping/dining 😉
Today: going out for brunch, going snowboarding, and making the long trek back home.
More places to find me!
E-mail — [email protected]
Twitter — runwithspoons
Facebook — runningwithspoons
Pinterest — runwithspoons
Instagram — runwithspoons
Bloglovin — runningwithspoons