Happy Sunday, friendly faces! And happy Mother's Day to all the moms out there! Especially to this little lady right here…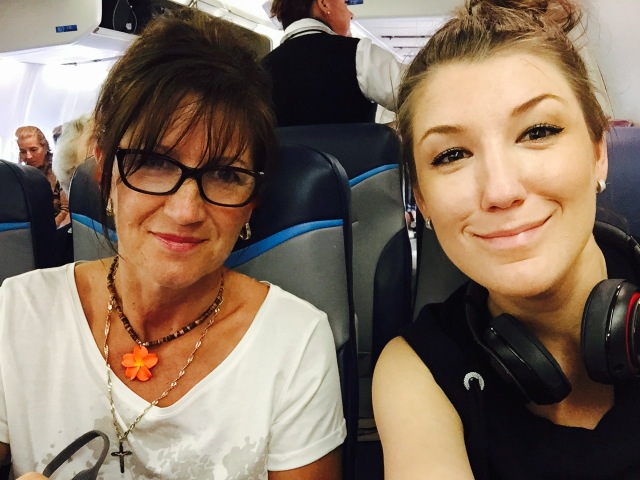 I'm not going to spend too much time talking about my momma today since I plan on doing a little bit of that in an upcoming post, but man oh man do I love this lady. She kind of rocks my socks off 😀
And so do these links! Although… definitely not to the same degree. But there's some good stuff in this week's link love, so I hope that you find something useful to read. And I hope that you show your mommas some love, and that you get tonnes of love if you're a momma yourself. Happy Mother's Day!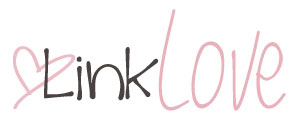 For my head…
. fitness .
Even After 10 Years of Running, the First 10 Minutes Still Suck via Popsugar.
For any new runners who find themselves feeling discouraged at how hard running can seem, it's comforting to know that even the veterans struggle sometimes.
Defining "Out of Shape" via My Healthyish Life.
Some great food for thought about keeping things in perspective and remembering that what you see in the healthy blogging community isn't necessarily an accurate representation of the whole population.
. health .
What Healthy People Do Every Morning via Popsugar.
How you start your morning can have a big impact on how the rest of your day pans out. Start out on the right foot by practicing a few of these tips.
10 Small Changes Which Make A Big Difference via The Change Blog.
You don't have to change your entire lifestyle all at once to get healthy — even the small changes add up over time!
Napping Reverses Health Effects of Poor Sleep via MD News Daily.
Great news for us wonky sleepers!
. life .
43 Ways to Leave Your Comfort Zone and Rock Your Life via Freestyle Life.
Routine may be comfortable, but it's also boring. And doing even simple things differently can make you feel so much more alive.
How to Live Life via Marc and Angel Hack Life.
I don't know if anyone can tell you how to live your live, but these are some pretty great things to practice.
Who Decided What the Perfect Body Looks Like, Anyway? via A Hungry Runner.
A great post to read if you're struggling to find peace with your body.
The Changing Natural Set Point via Full of Life.
A great post discussing natural set point and how important it is not to put so much of our self-worth into a body shape that will always be changing.
Avoiding the Food Comparisons – A WIAW Wakeup Call via Kelly Runs for Food.
It's never a good idea to judge what you see people eating online when you don't know the whole story.
5 Ways to Find Beauty in Painful Life Changes via Marc and Angel Hack Life.
With change being the only constant in life, it's a good idea to learn to adapt to different situations.
. blogging .
Good SEO is Just Good Blogging via Blogging Ambitions.
Confused by proper SEO practices? You may be doing more things right than you think!
How to Set Attainable Blogging Goals via The SITS Girls.
Great tips that'll help you set attainable goals that won't leave you feeling overwhelmed or defeated.
10 Tips to Get Your Recipes Accepted by Foodgawker via Revi's Foodography.
Use some of these helpful tips if you're constantly having your pictures rejected by recipe submission sights and you can't figure out why.
Choosing A Blogging Niche Will Help You Grow Your Blog via The SITS Girls.
While it can be tempting to write about anything and everything, narrowing your focus will help you build a base of loyal followers that will be more likely to come back again and again.
Our 6 Best Blogging Secrets Revealed via The SITS Girls.
Some great blogging tips for new and seasoned bloggers alike!
For my belly…
Coconut Yogurt Waffles via Minimalist Baker.
Who needs store-bought waffles when you can make these delicious ones at home?!
No-Bake Cherry Vanilla Protein Bars via Hummusapien.
A delicious flavour combo and a soft, doughy texture?! Sold!
Roasted Veggie, Sweet Potato, and Black Bean Tortilla Pie via Ambitious Kitchen.
Healthy comfort food at it's finest! And I'm loving the fact that it's meatless too!
5 Ingredient No-Bake Chocolate PB Protein Bars via Making Thyme for Health.
I love everything about these bars. Well, save for the PB, anyways 😆
No-Bake Apple Cinnamon Muffin Bites via The Big Man's World.
Do you know The Muffin Man? His name is Arman and he has good bites.
Sunbutter Banana Chocolate Chip Cookies via Chelsea's Healthy Kitchen.
Love the combination of ingredients in these hearty oatmeal cookies!
Guacamole via Chipotle.
Uhm… no explanation necessary.
Your links…

3 things you did yesterday; 3 things you're doing today. Go!
Yesterday: worked on coaching/blog stuff, took Ky to the dog park, and watched the hockey game.
Today: going to church, getting a bit more work done, and heading over to my parents' for dinner.
More places to find me!
E-mail — [email protected]
Twitter — runwithspoons
Facebook — runningwithspoons
Pinterest — runwithspoons
Instagram — runwithspoons
Bloglovin — runningwithspoons