Happy Easter, friendly faces! 😀
And if you don't celebrate Easter, then a happy Sunday to you! And a happy birthday to Momma Spoons!! That's a whole lot of "happys" and a whole lot of exclamation points…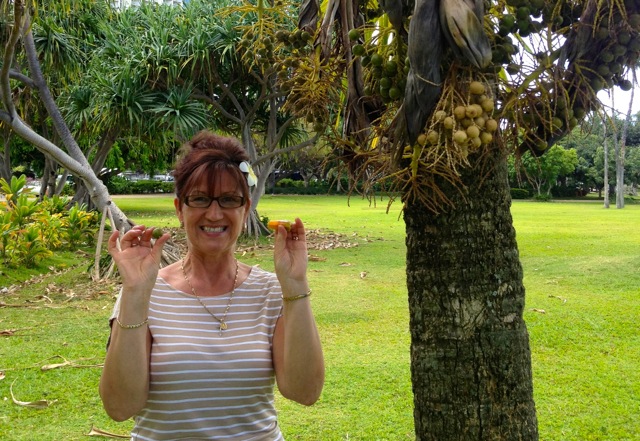 This lady… oh man, I adore her. I could wax poetic about how amazing she is and how she's the best mom around, but I'm pretty sure everyone feels that way about their own moms, so I'll just say: "Happy birthday, Momma. You can have the bigger slice of cake." And if that's not true love, I don't know what is…
You know what would be awesome? If you guys could take a second to wish her a happy birthday. I know she reads the comments, and I know she was [pretending not to be] over-the-moon when you called her a pretty lady in one of my recent posts. Rock stars — all of you. And after you do that, check out some of the awesome links in this week's Link Love. And then feel free to add your own to the linkup. And have a happy Easter/Sunday! So bossy. I know 😉
I'll see you guys tomorrow with a new recipe that you can catch a sneak peak of over on my Instagram.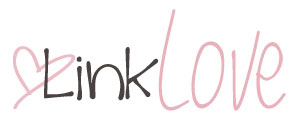 For my head…
. fitness .
I Refuse to Work Out, but I Do These Four Things Instead via Popsugar.
Can't seem to find the motivation to head to the gym or take up running? This alternative approach might be for you!
11 Things to Remember if You're Getting Back Into Exercise via Mind Body Green.
Whether you're coming off an injury or just dipping your toes into the realm of exercise, it can be hard in the beginning. Keep these things in mind to keep yourself from getting discouraged.
. health .
Health Secrets from Around the World via Popsugar.
Super interesting to see how people around the world keep healthy. And, being Polish, I have to say that I agree with what they said about Poland…
101 Health and Wellness Tips for College Students via RN Central.
The title says college students, but these are great tips for everyone to keep in mind.
52 Uses for Coconut Oil via Delicious Obsessions.
This stuff is magic and everyone needs a jar in their home. Unless you're allergic… then maybe not.
8 Sleeping Positions and Their Effects on Health via True Activist.
What your sleeping position says about you! Or… your health, I guess 😉
The 10 Worst Things That Can Happen When You Don't Get Enough Vitamin D via Prevention.com.
Vitamin D deficiency has been getting more and more attention as a possible contributor to many serious health problems… and those of us in the northern hemisphere are more at risk for having low levels.
What If I Ate The Silica Packets Marked "Do Not Eat?" via How Stuff Works.
This is a legit fear of mine every time I go to take one of my vitamins!
. life .
10 Questions That Will Change How You Think About Problems via Marc and Angel Hack Life.
Asking the right kind of questions can direct your thoughts in the right direction, even if you don't have all the answers.
Finding My Happy Weight and Learning to be Happy with It via In It 4 The Long Run.
Super inspiring post about finding happiness outside achieving a certain body type or burning a certain amount of calories.
50 Weird Facts About the Human Body via OSTC.
You know… so you can impress people with your random fact knowledge and rock trivia games.
10 Daily Rituals That Will Revitalize Your Life via Mind Body Green.
Some pretty good practices to adopt to add some more happiness to your life.
101 New Uses for Everyday Things via Real Simple.
Lots of creative uses for things like coffee filters, dryer sheets, Ziploc bags, newspapers, and even salt (?!?).
. blogging .
6 Reasons Why I Love Pinterest via The Koala Bear Writer.
With Pinterest being the biggest source of traffic for Spoons, I can definitely second all these!
Twitter Strategies: 10 Tips for Gaining Followers via The SITS Girls.
I'll admit that I still struggle with getting Twitter, but these tips definitely help!
How to Start Sharing Your Blog Posts on Instagram via Filling My Prayer Closet.
Lots of really great tips on how to use Instagram to drive traffic to your blog!
For my belly…
Gluten Free Coconut Orange Oat Muffins via Cotter Crunch.
LOVE the sound of the coconut orange combo! And the fact that these are naturally sweetened makes them that much sweeter.
Lemon Poppy Seed Energy Bites via Amy's Healthy Baking.
The perfect little energy bites for spring! And an impressive 17g of protein per serving!
Ginger-Spiced Carrot Bread via Diary of an ExSloth.
In love with the creative way of incorporating carrots into this loaf!
Carrot Cake with Greek Yogurt and Cream Cheese Frosting via Making Thyme for Health.
Holy carrot cake perfection 😯 I'm normally a chocolate girl at heart, but you definitely wouldn't catch me turning down a slice of this cake!
Green Smoothie Pancakes via Runnin Srilankan.
Using a smoothie as a base for pancake batter?! Genius! Totally trying this.
Carrot Cake Bars with Cream Cheese Frosting via Lovely Little Kitchen.
How bad do you want to sink your teeth into one of these adorably delicious little bars?!
Your links…

3 things you did yesterday; 3 things you're doing today. Go!
Yesterday: lots of errands, lots of cooking [for Easter], and lots of couch time reading my book.
Today: going to church, hosting a small brunch, and going over to my parents' for Easter/birthday dinner!
More places to find me!
E-mail — [email protected]
Twitter — runwithspoons
Facebook — runningwithspoons
Pinterest — runwithspoons
Instagram — runwithspoons
Bloglovin — runningwithspoons