Happy Sunday, friendly faces!!
How the heck are you? I honestly can't remember the last time I was this beat. It's only about 8:45pm Hawaii time when I'm writing this (12:45 back home), and I'm basically ready to throw in the towel and pass out.
We spent all day at the beach today, and between the sun, the snorkelling, and all the walking, it's a pretty big struggle to hold myself upright. BUT! We were super lucky and ran into the little guy while we were out snorkelling…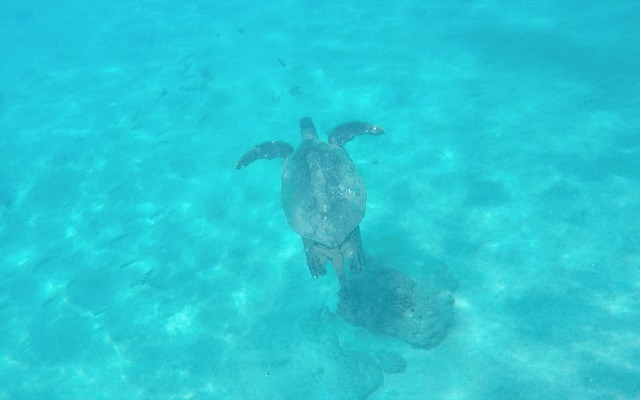 He didn't come up as close to us as he did last year, but it was still great to see him swimming around.
And I'm afraid that's about all I have for you as far as intros go. Heck, I should probably go back and reread what I just wrote because on a scale of 1-10, my ability to form coherent thought chains is about a 2.5… and that's being generous.
So I hope you enjoy these great links I came across this week, and I'll chat to you soon! Hopefully more coherently 😉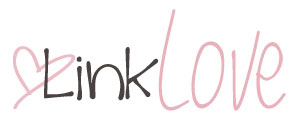 For my head…
. fitness .
The Real Truth About Pre-Workout Snacks via Run To The Finish.
Should you eat before a workout or not? And if so, what should you be munching on? Great post discussing these questions!
The 7 Stretches Everyone Should Be Able To Do via Greatist.
Are you focusing on aerobics and strength and neglecting your flexibility? Don't!
. health .
10 Health Benefits of Tea That You Need to Know via RachFeed.
Looking to cut back on your coffee consumption? You might want to replace it with some teas!
How To Get Back On Track with Healthy Eating via Wholeheartedly Healthy.
Life happens and our healthy habits can get put on the back burner. Love these tips on picking them up again.
12 Must-Download Apps That Will Calm Your Anxiety via Brit + Co.
Guided meditations, ambient noise, adult colouring, quick workouts. Uhm… YES!
7 Surprising Signs You're Not Getting Enough Protein via Mind Body Green.
I actually had no idea a couple of these could be related to protein. Good to know!
. life .
The 100 Best Photographs Ever Taken Without Photoshop via The Mind Unleashed.
Hard to believe that these amazing pictures haven't had any editing done.
9 Toxic Behaviours Holding Good People Back via Marc and Angel Hack Life.
SUCH a great read. Don't be your own worst enemy by indulging in these self-destructive behaviours.
The Best Books of the 21st Century via Lifehacker.
A pretty neat infographic that might help you find something new to read.
21 Borderline Genius Websites To Productively Procrastinate Everything via Tackk.
Okay, these are pretty brilliant… but you might not want to go here if you actually need to get things done… #obsessed.
. blogging .
How I Stockpile Blog Posts via Morgan Manages Mommyhood.
Great tips on how to efficiently build up a collection of blog posts to have on hand during busier times.
8 Annoying Things to Avoid Doing on Social Media via BGB Community.
Love these. Just because we're behind a computer screen doesn't mean we can ignore all etiquette.
6 Best Tools to Auto Share Posts to Social Media via Twelveskip.
Managing all your social media platforms can take up a tonne of time and feel overwhelming, but these helpful tools make it so much easier.
How to Create a Successful Business Plan for Your Blog via Hobby to Hot.
Love this helpful infographic!
For my belly…
Strawberry Banana Oatmeal Greek Yogurt Waffles via Ambitious Kitchen.
The banana oat Greek yogurt combo is basically my love language, so these are perfection.
Whole Wheat Double Chocolate Banana Muffins via Sally's Baking Addiction.
Bananas and chocolate in a healthier muffin – so.much.love.
Healthy Lower Calorie Brownies via Bless This Mess.
Love that they're made with "no weird stuff" 😁
Strawberries 'n' Creame Blender Baked Donuts via Cotter Crunch.
Healthy donuts with more impressive stats than an energy bar?!!? YES PLEASE!
Your links…

Let's chat!
3 things you did yesterday; 3 things you're doing today. Go!
Yesterday: went snorkelling, walked up and down the beach, and played in the waves.
Today: I honestly have no idea! Playing it by ear…
More places to find me!
E-mail — [email protected]
Twitter — runwithspoons
Facebook — runningwithspoons
Pinterest — runwithspoons
Instagram — runwithspoons
Bloglovin — runningwithspoons
Snapchat — runningspoons