Happy Sunday, friendly faces!
How's your weekend been so far? Our weather turned kind of nasty, so I spent the majority of mine either in the kitchen or on the couch – working on recipes and watching old movies. I never thought I'd the kind of person who'd be into classic black and white flicks, but there's just something so sweet and innocent about them. My mom always watched them back when I still lived at home, and I guess she must have gotten me hooked because I probably watch more of those than I do the more recent films.
But I do more reading than anything else, and here's a bunch of posts and articles that I loved from this week. Hope you enjoy! And I'll see your lovely faces soon.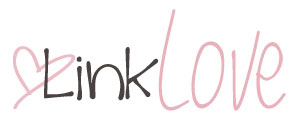 For my head…
. fitness .
7 Reasons to Try Interval Training via Popsugar.
We often hear about how HIIT burns more calories, but there are so many other great benefits besides that!
You Are What You Repeatedly Do via This Runner's Recipes.
A great post to read if you're a runner that's ever struggled with calling yourself a runner.
5 Ridiculous Lies You've Heard About Running via Fit Bottomed Girls.
I've definitely believed some of these thing before I started running regularly!
. health .
Your Gym Might Have More Germs Than You Thought via Shape.
This is one of those things that I'd rather not know, but it's a good reminder to disinfect equipment BEFORE you use it.
The Physical Effects of Overtraining via Popsugar.
Hint: none of them are good. Don't skip out on your rest days!
5 Body Shaming Thoughts We Need To Stop via Katalyst Health.
Are you a bully? Not necessarily to others, but to yourself? Knock it off!
. life .
6 Insanely Popular Ways to Waste a Life via Marc and Angel Hack Life.
#2 hit home big time –> "Instead of thinking, "Oh my goodness, there's too much on my plate!" … I ask, "What if I started over again with a clean plate?"  I consciously think about what I would put back on my plate if I could wipe it clean right now."
How To Embrace Your Challenges and Love Your Obstacles via In It 4 The Long Run.
Love this post about finding the positive even in difficult situations.
. blogging .
Facebook Instant Articles: What Publishers Need to Know via Social Media Examiner.
Have you heard of this new feature FB launched? If not, this is a great article about what it is and how to go about setting it up for your blog.
13 Foolproof Ways You Can Stop Writing Ineffective Blog Headlines via The SITS Girls.
Your headlines are the first things that people will notice, and these tips will help you make 'em good and encourage more clickthroughs.
Power Up Your Content Schedule With CoSchedule via Solopreneur Diaries.
With social media being the bane of my existence, I'm definitely tempted to try this out for myself…
For my belly…
3 Ingredient Homemade Almond Crackers via Eating Bird Food.
I can't believe how simple the ingredients are! These crackers look delicious.
Fudgy Chocolate Avocado Muffins via Yummy Healthy Easy.
Forget guacamole! I'll take my avocados in muffin form, please 😍
Paleo Blueberry Coconut Soufflé Bake via Cotter Crunch.
I need this to be waiting for me when I wake up in the morning. Holy deliciousness.
Cinnamon Roll Oatmeal Cookies via Amy's Healthy Baking.
And they even come equipped with a cream cheese drizzle! Heart eyes for daysssss.
Caramel Chocolate Chip Paleo Blondies via Paleo Running Momma.
I'm kind of loving how ridiculously soft and chewy these look.
No Bake Chocolate Fudge Protein Bars via The Big Man's World.
Can we say swoontastic? Dying over the fudginess factor over here.
Easy Gluten Free Vegan Brownies via Minimalist Baker.
Not gonna lie -> my heart does happy dances when I see healthier brownies that aren't made with beans.
Your links…

Let's chat!
3 things you did yesterday; 3 things you're doing today. Go!
Yesterday: ran a few errands, worked on a bunch of recipes, and watched some old movies.
Today: going to church, more recipe work, and having dinner with the fam.
More places to find me!
E-mail — [email protected]
Twitter — runwithspoons
Facebook — runningwithspoons
Pinterest — runwithspoons
Instagram — runwithspoons
Bloglovin — runningwithspoons
Snapchat — runningspoons