Happy Sunday, friendly faces!
Just popping in quickly to wish you a Happy Easter and share some great links that I collected over the past week. You know… just in case you find yourself with some down time between the egg hunt and dinner 😉 I hope you guys have the most amazing day, and I'll talk to you soon!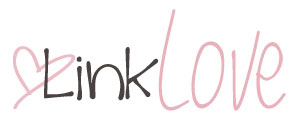 In my head…
. fitness .
The Difference Between Building Muscle and Building Strength via Cotter Crunch.
Super informative post about how to switch up your sets and reps to break out of a strength training plateau.
10 Simple Workouts You Can Do In Office via Lifehack.
Because desk jobs and sedentary lifestyles are killing us softly slowly. No excuses not to get some movement in!
The Answer To Every Fitness Question via Brittany Lesser.
Love this. Bioindividuality is so important when it comes to diet and fitness. Find out what works for you.
. health .
How Disordered Eating Affects Your Hormones & Digestion via The Soulful Spoon.
A great post that outlines the havoc that restrictive eating wreaks on your digestive and endocrine systems.
The Whole30 Post via Khushboo's Blog.
I love reading about peoples' personal experiences with different diets.
A Number That May Not Add Up via New York Times.
All the more reason why we shouldn't put so much weight on the BMI scale…
9 Ways To Make Your Body Feel Good The Whole Day via Lifehack.
Simple steps you can take to feel better and have a better day.
Top Protein Sources for Vegetarians via Hungry Healthy Girl.
There are so many sources of protein out there, and whether you're veggie or not, adding a little variety never hurts!
Food Rules via The Real Life RD.
Self-imposed rules were meant to be broken.
. happiness .
20 Things To Stop Letting People Do To You via Marc and Angel Hack Life.
"You can decide whom to walk beside into tomorrow, and whom to leave behind today."
30 Reasons You're Unhappy With Your Brilliant Life via Lifehack.
Sometimes we can be our own worst enemies and needlessly rob ourselves of happiness…
. beauty .
Younger Skin Through Exercise via New York Times.
The plethora of benefits from exercise never cease to amaze me.
. blogging .
5 Ways To Grow Your Blog via A Complete Waste of Makeup.
Blog growth is a frustrating thing, but there are some things you can do to make it easier.
The 15 Best WordPress Plugins For Your Blog via The SITS Girls.
Having the right plugins can make all the difference for you and your readers.
5 Tips To Improve Your SEO via The Healthy Maven.
Great tips on how to optimize your SEO and drive more organic traffic to your blog!
11 Ways To Be A Better Blogger via Blogher.
Great tips on… well… how to be a better blogger.
For my belly…
Lemon Almond Bread via Two Peas and Their Pod.
This bread looks absolutely perfect for spring. And so ridiculously soft!
Easiest 5-Ingredient Spelt Flatbread via Oh She Glows.
Angela can do no wrong, and this flatbread looks like an easy alternative to store-bought.
Banana Bread Oatmeal Bars via Fit Foodie Finds.
All my favourite oatmeal add-ins in a perfect little baked bar. Love.
The Best Grain-Free Chocolate Chip Cookies via The Healthy Maven.
Need. Want. Covet. Davs… do you deliver?
Dirt Cake With Chia Seed Pudding via Yeah… Imma Eat That.
Confession: I've never had dirt cake. BUT! I'll be changing that, stat. This looks amazing.
Your links…

Three things you did yesterday; three things you're going to do today. Go:
Yesterday: ran errands, took the Easter basket to church to get blessed, and went to evening mass.
Today: early morning mass, probably a nap at some point, and going to my parents' for dinner.
More places to find me!
E-mail — [email protected]
Twitter — runwithspoons
Facebook — runningwithspoons
Pinterest — runwithspoons
Instagram — runwithspoons
Bloglovin — runningwithspoons