Oh hi 😀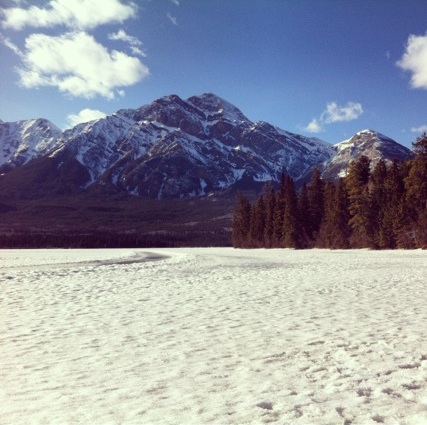 I need to keep things short and sweet today because I'm currently up in the mountains and we're staying at a place a little further away from town so the internet connection here is super sketchy and I need to get this post up while I can. Lots of great links this past week, so I hope you guys can find the time to check some of them out. Have w wonderful Sunday, and I'll talk to you when I get back 😀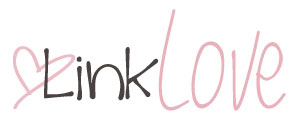 In my head…
. fitness .
What's The Best Way To Build Endurance via Greatist.
Great tips on how to become more like the Energizer Bunny and keep going, and going, and…
14 Important Reasons To Exercise Regularly via Lifehack.
As long as you're not overdoing it (this is key), regular exercise does amazing things for you.
The FITT Principle and A Full Body Workout via Fit 'n' Cookies.
A great outline of how much of what kind of exercise you should be doing.
10 Reasons Why Women Should Be Weight Lifting via Hungry Healthy Girl.
There are so many benefits to strength training that it should be part of everyone's fitness routine!
It Doesn't Get Easier But It Isn't That Hard via Run To The Finish.
Healthy living isn't easy, but it's definitely not as hard as it can sometimes come across…
. health .
Stressing Over Stress Is What Makes Stress So Stressful via Cotter Crunch.
Exercise is a great way to manage stress, but it's important to remember that it's also something that causes stress.
18 Surprising Dairy-Free Sources of Calcium via Greatist.
Move over, milk! You're not the only cool kid in town anymore.
3 Mistakes People Make When They're Trying To Get Healthy via Mind Body Green.
My personal favourite? Making it about weight loss…
Why I Wasn't Convinced By It Starts With Food via Better With Sprinkles.
A great, honest review of the pros and cons of the Whole30 approach.
Why Paying Attention To Your Body Is The Best Diet Of All via Mind Body Green.
There is on one-size-fits-all when it comes to dieting. Figure out what works best for you.
Why 1200 Is So, So Wrong via The Real Life RD.
I freaking adore this lady and her stance on nutrition. A must read!
. happiness .
4 Good Reminders When You've Had A Bad Day via Marc and Angel Hack Life.
"There are blessings hidden in every struggle you face, but you have to be willing to open your heart and mind to see them"
. beauty .
9 Unbelievably Simple Steps For Perfect Makeup via Visual.ly.
A great visual guide on how to apply makeup based on your face shape.
Beauty Blogger Tips: Hair, Makeup, Skincare Tricks via iVillage.
Simple tricks that will work wonders for your beauty routine.
. blogging .
How I Moved From Blogger To WordPress & Part Two via The Sweet Tooth Life.
Helpful tips for anyone planning on making the move.
Tips On Getting Freelance Jobs via Apple Of My Eye.
Great tips if you're using your blog as a platform to get some freelance work.
5 Ways To Write Better Recipes via Healthy Seasonal Recipes.
Great tips for food bloggers and home-cooks alike.
How To Double Your Productivity via The SITS Girls.
Great tips on how to make the most of the 24 hours we're all given.
Turn Those Pinners Into Followers via The Sunny Patch.
Great tips on how to make your site Pinterest friendly.
How To Get More Blog Traffic And Keep Readers Engaged via Fannetastic Food.
Great tips on how to give your blog more exposure.
DIY Food Photography Table Board via Apple Of My Eye.
An easy DIY project to add a little flair to your food photography pictures!
March Traffic and Income Report via Pinch Of Yum.
Ever informative, and with some great tips on blog monetization.
For my belly…
9 Super Tasty Homemade Cronut Recipes via Lifehack.
While I've never been lucky enough to have one, I'm definitely intrigued!
Coconut Berry Oatmeal Bake via Fit Swiss Chick.
It's like eating a blueberry muffin/cake for breakfast! Who could say no to that?!
Marinated Balsamic Tofu With Maple Glaze via Shiny Love Affair.
Tofu doesn't have to be bland or intimidating. Just 3 simple ingredients in this delicious recipe!
Spaghetti Carbonara via Damn Delicious.
Quick, easy, and cheesy… I'm in love lust.
Flourless Chocolate Cookies via Cooking Classy.
Did someone say chocolate?!? I can't even handle these cookies…
Your links…

Three things you did yesterday; three things you're going to do today. Go:
Yesterday: road tripped to the mountains, spent the day snowboarding, and hung out around Jasper.
Today: more snowboarding, making the long trek back home, and vegging out on my couch.
More places to find me!
E-mail — [email protected]
Twitter — runwithspoons
Facebook — runningwithspoons
Pinterest — runwithspoons
Instagram — runwithspoons
Bloglovin — runningwithspoons