There's no place like home!! 😊
For real! I've got my bed, my bathroom, my kitchen. Gah! I can't even tell you guys how good it feels to be eating hearty home cooked meals again (burrito bowls for DAYS!!!!)… although I have a feeling you probably know what it's like if you've ever been away from home for any significant amount of time. I mean… who knew roasted potatoes could taste so dang good?!? And I seriously can't wait to get back to sharing recipes with you guys again. It's crazy how much I've missed it!
But that's not why we're here today, because today is all about the Link Love. I didn't have a chance to do a lot of commenting while I was away (not even on ToL –> 😭😭😭😭), but I was still keeping up with my blog reader and doing the whole lurker/creeper/stalker thing like I did back in the day before I started my own blog. So I hope you enjoy the links that I came across this week, and I'll see you tomorrow with some tasty FOOD 😁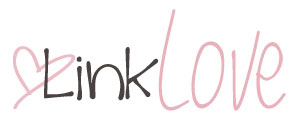 For my head…
. fitness .
Does Running Ever Get Any Easier? via FueledByLOLZ.
Not quite the answer I wanted to hear! 😂 But also comforting to know I'm not the only one who occasionally struggles
A Runner's Love Hate Relationship with Strength Training via This Runner's Recipes.
A comforting and relatable read for those who find themselves struggling to get through their strength training sessions.
30 Day Pushup Challenge via Refinery29.
If you find yourself struggling with that upper body strength, this 30 day training plan will have you pumpkin out those pushups in no time!
9 Essential Post-Recovery Workout Tips via Popsugar Fitness.
Give your body the TLC it needs and follow these great tips to prevent muscle soreness and injury.
. health .
Are You An Under-Eater? 8 Signs You're Not Eating Enough? via Chris Kresser.
You'd be surprised how much our bodies need to function PROPERLY. Sure, we can survive on a lot less, but it's definitely going to bite us in the ass in the long run.
11 Science-Backed Reasons Running is Really Good For You via Shape.
Just in case you need science to tell you why you love running so much 😁
7 Reasons You May Want to Quit The Pill via Mind Body Green.
I feel like so many women go on the pill without even knowing much about what it does and the harmful effects it can have on their body. Stay informed! You might realize the pill may not be worth the risks associated with it.
. life .
7 Little Ways to Make Life Simpler via Marc and Angel Hack Life.
I dunno about you guys, but I'm the queen of overcomplicating my life… and I love these tips on things you can cut out to simplify.
5 Ways to Make Your Goals Sustainable In The Long Run via In It 4 The Long Run.
Great tips on setting goals that you can achieve rather than the kind where you go in too fast and just end up burning out.
9 Things You Should Do Every Day via Johnny Lists.
Simple sound advice to improve your quality of life.
17 People Who Are Epically Winning At Life via Dose.
😆 You've gotta admit — some of these are pretty genius. #8 made me laugh big time, and I'm super tempted to try #10.
15 Makeup Artist Tricks Anyone Can Apply via Daily Beauty Hack.
Super simple tricks that'll make your makeup look more polished! Love these!
. blogging .
5 Ways to Freshen Your Blog via Love The Here And Now.
Love these ideas for sprucing up your blog. I'm definitely going to look into #1.
Making Money Blogging via The Koala Mom.
Great explanation of some of the different ways you can make money through your blog, along with some good advice on how to go about it.
40+ Smart Strategies To Grow Your Blog With Pinterest via Twelveskip.
Pinterest can be an amazing source of traffic for your blog, especially when you follow some of these optimization tips.
12 Proven Methods for Increasing Your Blog Traffic via Elle & Company.
Because which blogger doesn't care about traffic at least on some level? Great explanations of things you can do to bring more readers to your blog.
How To Create Time-Saving Systems for Your Blog and Business via The Nectar Collective.
Yes, running a blog/business takes a tonne of time, but here's a helpful list of ways you can work smarter, not harder.
For my belly…
Banana Bread Donuts via Averie Cooks.
Banana bread and donuts combined?! Swooning hardcore right now.
Chocolate Chip Snickerdoodles via Amy's Healthy Baking.
Adding chocolate to snickerdoodles is genius. And these look SO soft and chewy!
Sweet and Salty Energy Bites via Gimme Some Oven.
Love the idea of the sweet and salty combo in a batch of healthy bites!
Chickpea Flour Banana Bread via Ambitious Kitchen.
I'm betting you'd never be able to tell that this soft and tender loaf is made with bean flour. Love it!
Strawberry Banana Coffee Cake with Crumb Top via Paleo Running Momma.
I can't even handle how moist and tender this cake looks! Definitely a perfect partner for coffee.
Coconut Rocky Road Peanut Butter Bites via Cotter Crunch.
Marshmallows, chocolate, nuts, and coconut combined in a healthy no-bake bite?! Dying.
Healthy 1-Minute Double Chocolate Muffin via The Big Man's World.
Because who has time to wait when the chocolate craving strikes?!
Your links…

Let's chat!
3 things you did yesterday; 3 things you're doing today. Go!
Yesterday: unpacked, ran a tonne of errands, and got back to work!
Today: going to church, lots of recipe testing, and grabbing dinner with a friend.
More places to find me!
E-mail — [email protected]
Twitter — runwithspoons
Facebook — runningwithspoons
Pinterest — runwithspoons
Instagram — runwithspoons
Bloglovin — runningwithspoons
Snapchat — runningspoons