Happy Sunday, friendly faces! 😀
How are we liking the time change? It kind of sucks to lose that hour of sleep, but I'm a HUGE fan of the fact that it'll be staying brighter out longer. The lack of daylight is probably one of the hardest things to deal with in the winter, so having the sun go down at 7:30 instead of 6:30 will be a welcome change. Ask me again in the summer when the sun is still up at when I'm trying to go to sleep at 10:30 and I might be singing a different tune, but for now I'm a happy camper.
And on that note, I hope you can find some things in this week's Link Love that'll put a smile on your face. I may be biased, but there are some pretty good reads this week 😉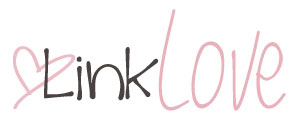 For my head…
. fitness .
Beginner Interval Treadmill Workout via Popsugar.
A super simple treadmill workout for those who are just starting out or looking for something easier.
One Twin Exercise, The Other Doesn't via The New York Times.
A really interesting study that reveals how big of an impact exercise has on both our bodies and minds.
5 Ways to Overcome Excuses and Become an Early Morning Exerciser via Mind Body Green.
Some helpful tips if you're trying to get into the habit of working out in the morning.
. health .
Tips and Recipes for Packing a Healthy Lunch via Chelsea's Healthy Kitchen.
Packing lunches can definitely be a pain, but these helpful tips and recipes make the process a whole lot easier!
10 Tips to Combat Colds All Year Long via Popsugar.
A list of healthy habits to maintain if you want to keep your immune system going strong.
5 Food Trends You Think Are Actually Healthy But Aren't via Mind Body Green.
Don't buy into the hype! Just because something is being sold as healthy, doesn't mean it actually is. Always use a critical approach.
. life .
10 Damaging Lies and Excuses Your Mind Loves to Tell You via Marc and Angel Hack Life.
Don't let self-doubt keep you from reaching your full potential. You're more capable than you give yourself credit for.
My Eating Disorder: Looking Back and Moving Forward via Daily Moves and Grooves.
A beautiful post about the freedom and happiness that comes with recovering from an eating disorder.
25 Adult Books for Fans of YA via Epic Reads.
I've read a few of these and thought they were great, so I'm curious to check out some of the others!
Mind Bending Photography by Eric Johansson via iGNANT.
Mind = blown. This guy's definitely got some skills!
You Should Really Stop Comparing Yourself to Others via Thought Catalog.
… because it doesn't change your situation and only makes you feel worse.
10 Things You Need To Just Accept Before You Can Be Truly Happy via Elite Daily.
I really, really love these. 1 and 9 honestly made the biggest difference in my life.
. blogging .
Essential Ingredients for a Killer About Page via Real Talk Moms.
Your 'About' page may just be one of the most important pages on your blog. Which reminds me that I really need to get around to updating mine…
3 Tips to Help You Become an Organized Blogger via The SITS Girls.
Helpful tips to keep you from getting overwhelmed with the seemingly never-ending blogging to-do list…
51 Tips and Tricks for Bloggers via I Try: The Additive Property of Happiness.
A great list of things to keep in mind for both new and seasoned bloggers.
For my belly…
Banana Granola via Two Peas & Their Pod.
Banana bread for breakfast that you can enjoy in a delicious granola form? I think… YES!
Vegan Broccoli Cheeze Chickpea Burgers via The Hummusapien.
Very much smitten with the ingredients in these. Especially because I"m crazy obsessed with nutritional yeast.
Three Cheese Pesto Spinach Flatbread Pizza via Peas & Crayons.
Have your pizza and eat the whole thing, too! I think I might do just that…
Greek Yogurt Blueberry Muffins via Chelsea's Messy Apron.
Greek yogurt is probably one of my favourite ingredients to bake with, and these muffins look SO good.
3 Layer Nut-Free Dream Cups via Oh She Glows.
The creamy combination of coconut, chocolate, and sunflower seed butter? Definitely what dreams are made of.
Flourless and Grain-Free Brownie Bites via The Cookie ChRUNicles.
Love, love, LOVE the ingredients in these. Sweet potatoes in ALL the things!
Baked Broccoli Tofu Bowls with Ginger Dressing via Making Thyme for Health.
I haven't had baked tofu in forever, but this bowl has given me the hugest craving! And I'm loving the dressing as well.
Your links…

3 things you did yesterday; 3 things you're doing today. Go!
Yesterday: went for a run outside, did some experimenting in the kitchen, and did some damage at the mall.
Today: going to church, studying, and going over to my parents' for dinner.
More places to find me!
E-mail — [email protected]
Twitter — runwithspoons
Facebook — runningwithspoons
Pinterest — runwithspoons
Instagram — runwithspoons
Bloglovin — runningwithspoons