Home sweet home!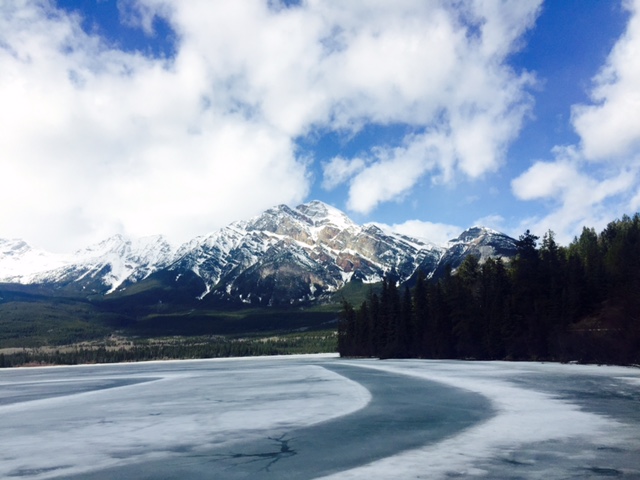 Well, not technically home, but it sure does feel like it! Is it weird that I actually feel way more relaxed and at peace here in the mountains than I did over in Maui? Maybe it's an issue of familiarity and the fact that I've been coming here since I was a tiny little thing, but I've said it before and I'll say it again — I'll always be a mountain girl at heart.
So hey! It's Sunday! And that means it's time to spread some link love! I hope you find lots of god stuff to read in this week's collection, and don't forget to add your own favourite links to the linkup at the end. Have an awesome Sunday! And I'll see you guys tomorrow 😀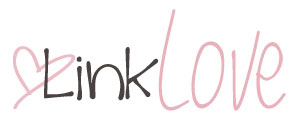 For my head…
. fitness .
Easy and Essential Stretches for Runners via Popsugar.
Help prevent injuries by making sure you stretch before and after your workout!
30-Minute Running and Toning Workout via Popsugar.
As someone who tends to get bored with long bouts of steady state, I'm loving this varied circuit workout!
Fitness Apps to Help You Rock Your Workout via Diary of an ExSloth.
A helpful list of apps to motivate, inspire, and track your workouts.
3 Creative Core Moves that Work Balance and Strength via Cotter Crunch.
Because having a strong core makes both training and life easier. And these creative moves will add some great variety to your core workout!
. health .
Eat When You're Hungry, Not When It's "Time" via The Real Life RD.
A great post about the importance of listening to your body rather than the clock… which is something I know was especially difficult for me when I was recovering from my ED!
The Dirtiest Things You Touch Everyday via ScienceDump.
I'm not really much of a germophobe, but… yuck 😯
What Happens to Your Body When You Sit All Day via Raw Story.
It's a pretty scary thing and should encourage you to get up and move around more regularly!
Why You Should Start Oil Pulling Today via Mind Body Green.
You guys know I'm a huge fan! And it's something I recommend that everyone at least try out.
. life .
Judging Others via Khushboo's Blog.
A great reminder about the importance of not judging others when you don't know the whole story.
#StrongNotSkinny? via Bagels to Broccoli.
Did we just replace one body type obsession with another? Some great food for thought.
10 Things You Do NOT Need to Be Happier in Life via Marc and Angel Hack Life.
It really makes you realize how many things we constantly seek that don't actually make us happy at all…
39 Insanely Stupid Things You Should Probably Stop Doing via Thought Catalog.
Love these no-nonsense tips on living a happier and more fulfilling life.
. blogging .
10 Useful Blogging Websites Every Blogger Should Know via One Dog Woof.
A great list of websites with free fonts and design tools that'll help you make your blog look good.
Learning to Recognize Awesome via Blogging on the Side.
An inspirational post about blogging success and the importance of not comparing yourself to others.
10 Things I Wish I Had Known When I Started Blogging via Domestically Blissful.
Helpful tips and reminders for both new and seasoned bloggers alike.
February Traffic and Income Report via Pinch of Yum.
Lots of inspiration as well as tonnes of information on being a successful blogger.
For my belly…
Carrot Cake Oatmeal Cookies with Cream Cheese Glaze via Two Peas and Their Pod.
The glaze just seals the deal on these amazingly delicious springtime cookies.
15 Healthy Workout Snacks via Gimme Some Oven.
A great collection of delicious workout snacks that you can add to your pre/post workout menu!
Flourless Chocolate Cake with Peanut Butter Icing via Runnin Srilankan.
It's so chocolatey and fudgey I could die. I need this in my life, stat.
Oatmeal Cinnamon Raisin Protein Smoothie via Hummusapien.
A drinkable oatmeal raisin cookie that's good for you? Yes please.
Lentil Macaroni and Cheese via The Lean Green Bean.
Loving this vegetarian version of a spruced up childhood favourite!
Creamy Carrot Cake Smoothie via Savory Style.
My latest recipe for SS and the perfect smoothie for springtime!
Lemon Honey Chia Granola Bars via Making Thyme for Health.
Loving the flavours and ingredients in these wholesome bars! So perfect for spring!
18 Kick Ass Smoothies That Will Kickstart Your Morning via The Loop.
You guys know how much I love my smoothies! And little shameless plug never hurt either 😉
Your links…

3 things you did yesterday; 3 things you're doing today. Go!
Yesterday: drove up to the mountains, spent the day snowboarding, and spent the night in the pool/sauna.
Today: more snowboarding, driving back home, and going to church.
More places to find me!
E-mail — [email protected]
Twitter — runwithspoons
Facebook — runningwithspoons
Pinterest — runwithspoons
Instagram — runwithspoons
Bloglovin — runningwithspoons