There are 31 days in March and I've been away for 14 of them 😯
I'm not even quite sure how it happened, but between the mountains and Hawaii, I ended up travelling for almost half the month. Is it horrible to say that I'm kind of ready to spend some time at home? And that one of the first things I want to do is clean up? My place pretty much resembles a disaster zone right now, and all the clutter is making me all sorts of anxious and stifling my creativity.
But I'll worry about that later because it's [almost] the end of the month, which means it's time to glance back at March and share some highlights! I started doing these kinds of posts back in January, and I really like them because they give me a chance to update you guys with what's been going on with me, as well as catch you up with anything you might have missed. So here.we.go…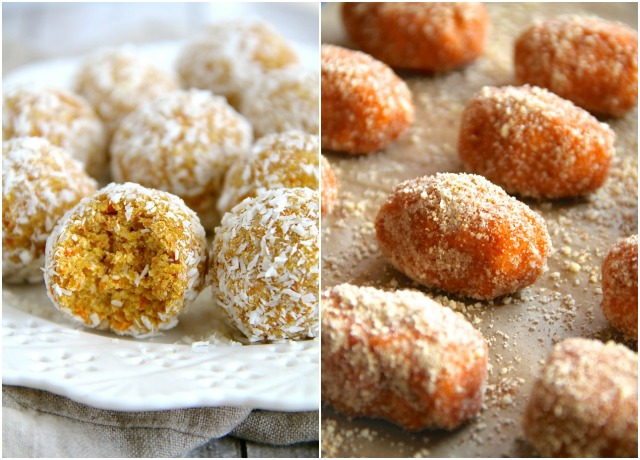 No-Bake Carrot Cake Energy Bites
Baked Cinnamon Sugar Sweet Potato Tots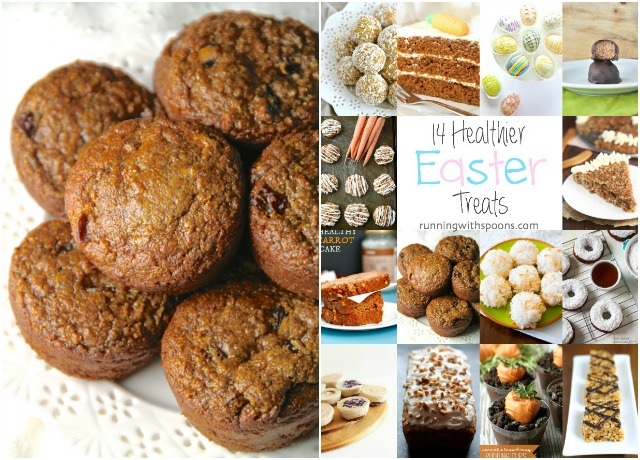 Flourless Morning Glory Muffins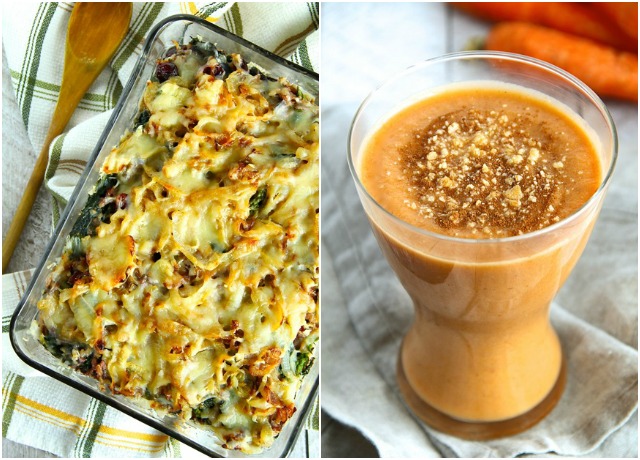 For Savory Style:
Spinach and Mushroom Wild Rice Casserole
. – . – . – .


. – . – . – .


March is apparently a good month for travelling! Which might have something to do with the fact that it's that time of the year where the funk tends to hit me the hardest and I just want to get away from our doomy and gloomy weather…

I managed to squeeze in two trips to the mountains this month, but my back wonked out on me at the end of February and I wasn't able to do any snowboarding on my first trip. Bummer. But that's okay because the biggest highlight was…
HAWAII! Took my third trip out to the islands this year, and I have to say that Maui is probably my favourite one so far. I even surprised myself by spending so much time on the beach and in the ocean, when I'm not normally someone who likes to get wet and sandy. But hey! I managed to add some colour to my Casper-esque complexion, so that's a nice bonus!

In fitness related news, I've been slacking with my running 😥 You guys know I'm following the Couch to 5K program, but between all the travelling, snowbaording, hiking, and swimming, running kind of took a back seat. Oops. I'm definitely not giving up on it, though! And now that the weather is warming up and the sidewalks are drying off, April looks like it'll be good on the running front.
Remember how I said that I'm making it a goal to disconnect more? I'm making some progress with that… I've stopped checking my phone first thing in the morning and I'm doing well with flipping it to airplane mode for a few hours during the day, but I'm still struggling with the multitasking and switching off at 8 PM. Work in progress.
. – . – . – .

Recipes! I didn't get much time in the kitchen in March, and I feel bad for slacking on the recipes 🙁 Definitely looking forward to getting back in there and experimenting. Let me know if there's anything in particular that you want to see!
More regular posting, including more regular WIAW posts. I've missed talking to you guys, so I'm looking forward to being able to chat more. You guys are awesome for sticking with me 🙂

Tell me at least one awesome thing that happened in March!
What's in the books for April?

More places to find me!
E-mail — [email protected]
Twitter — runwithspoons
Facebook — runningwithspoons
Pinterest — runwithspoons
Instagram — runwithspoons
Bloglovin — runningwithspoons