Oh hi there!
There are some days where intros just aren't happening — this is one of those days. I hope you guys are having an awesome weekend; I hope you have a chance to check out some of these awesome links; and I hope you didn't make the same mistake I did by waiting too long to go buy tickets to a movie on opening night 😯
Happy Sunday, friends!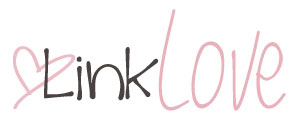 In my head…
. fitness .
13 Legit Reasons To Start Bodyweight Training Today via Greatist.
They're short, they're effective, and you can do them anywhere — what's not to love?
How To Make Exercise A Permanent Habit While Living A Life You Love via Lifehack.
Pssssst… the secret lies in making small, manageable changes that build up over time.
Why Everyone Should Walk 30 Minutes A Day via Mind Body Green.
Don't underestimate the benefits of a simple walk.
. health .
When "Intuitive Eating" Becomes "Eating" via Snack Therapy.
While intuitive eating may not be very "intuitive" in the beginning or the journey, it does eventually become that way.
Guest RD: Rev Your Metabolism via Kath Eats Real Food.
Robyn (The Real Life RD) dishes on the damaging effects that low-calorie diets have on our metabolisms.
My Experience With Food Intolerance Testing via The Lyons' Share.
Great information about the difference between allergies and intolerances, and why you can do if you suspect that you might have some.
Why You Should Stop Drinking Diet Soda via Health.com
No calories? No sugar? It's really not as innocent as you might think…
. happiness .
Changing Focus via Nut Butter Runner.
Awesome idea — switching our focus from getting skinnier to living healthier.
12 Toxic Thoughts You Need To Drop For A Better Life via Lifehack.
Our thoughts shape how we experience the world. Don't let negative thoughts give you a negative experience.
20 Self-Confidence Traps Holding Smart People Back via Marc and Angel Hack Life.
Sometimes (read: most of the time), we're just our own worst enemies.
Two Steps To A Bathing Suit Body via Carla Birnberg.
It's a lot more simple than you might think…
9 Mistakes That Make You Unproductive via Lifehack.
We're all given the same 24 hours in a day
. beauty .
Break Up With Your Build Up via Maskcara.
A great DIY hair mask that'll help remove the build up on your hair and give you shinier, healthier locks.
Beauty Tips From Bobbi Brown via Health.com.
21 Causes of Hair Loss via Health.com.
The one that surprised me the most? Too much Vitamin A 😯
4 All Natural Skin Care Recipes via Mind Body Green.
You don't have to spend a tonne on fancy beauty products — sometimes natural is the best way to go.
. blogging .
A Daily Blogging Checklist via The Sunny Patch.
A great printable list to help you get more organized with your blogging.
How To Create SEO Friendly Blog Post Titles via The SITS Girls.
Great tips on how to drive more traffic to your blog with a good post title.
Simple and Effective Ways On How To Be Productive Bloggers via BloggingTips.
Make the most out of the time you devote to blogging with some of these great tips.
8 Goals Bloggers Should Set For Their Marketing Plan via The SITS Girls.
Content is important, but the best content in the world doesn't mean anything if no one sees it.
For my belly…
75 Breakfast Recipes via Shugary Sweets.
Some great ideas in case you find yourself not knowing what to make for breakfast (or lunch, or dinner 😉 ).
Skinny Spinach Lasagna via Pinch of Yum.
I'm going to need at least two slices of this in my life, stat.
Pizza Spaghetti Squash via Iowa Girl Eats.
ALL the cheese! And tomato sauce. And spaghetti squash… which I still need to get around to trying.
Gluten-Free Oatmeal Protein Bars via PopSugar.
You guys know how much I love my oatmeal… And what's better than being able to eat it on the go?
Salted Caramel Chia Pudding via Almost Getting It Together.
Kind of obsessed with the idea of adding almonds and dates with the chia…
One Bowl Gluten-Free Banana Bread via Minimalist Baker.
Simple and wholesome — win, win. Also… bananas. Enough said 😀
Your links…

Did anyone catch Divergent yet? How was it?!
Three things you did yesterday; three things you're going to do today. Go:
Yesterday: ran errands, grabbed coffee with a friend, and went to see Divergent but it was all sold out.
Today: church, going snowboarding, and going over to my parents' for dinner.
More places to find me!
E-mail — [email protected]
Twitter — runwithspoons
Facebook — runningwithspoons
Pinterest — runwithspoons
Instagram — runwithspoons
Bloglovin — runningwithspoons