Happy Sunday, friendly faces! 😀
Today marks our last day here on Maui, and I really don't want to leave but I'm also ready to go back home… if that makes sense. I miss having a routine and feeling productive, but we've seen so many amazing things here that it's going to be hard to say goodbye. Waterfalls. Rainforests. Crashing waves. Brilliantly clear starlight skies. Sunrises at 10,000 feet. Sunsets on the beach. Breaching humpback whales. TURTLES!!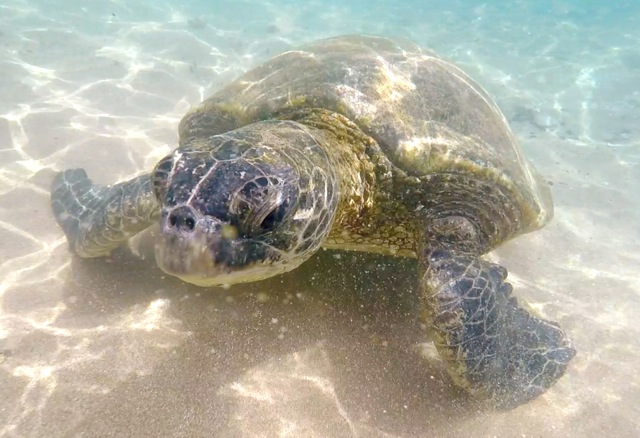 Omigosh YES. I can now go home happy and satisfied… especially since I even managed to score a tan in the process. But Maui has seriously been wonderful, and I really [really] hope I can visit again someday.
I'll talk more about my trip when I get back, though, because right now it's time for some link love! I should be back to blogging regularly this week, so I'll talk to you soon!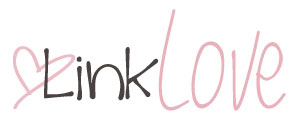 For my head…
. fitness .
How Working Out is Better Than Therapy via Popsugar.
Some great inspirational quotes relating to exercise. Makes you wanna go out there and get'er done!
5 Reasons Why Running Easy is So Hard via Fuel Your Future with Tina Muir.
Great explanations as to why taking it easy and resting can be so difficult.
How to Build a Budget-Friendly HIIT Home Gym via Mind Body Green.
Love these tips for building an at-home gym for those times where you just don't feel like going out.
. health .
Build Your Own Plant Based Power Bowl via The Cookie ChRUNicles.
Helpful tips on how to put together a delicious plant based lunch or dinner in a snap.
The Scale via The Real Life RD.
An inspiring post about not letting an obsession with the number on the scale take away from your happiness.
25 Interesting Facts About Essential Nutrients via Kickass Facts.
Definitely some good ones to know if you want to impress people with your random fact knowledge 😉
Healthy Is… via Clean Eats, Fast Feets.
'What is health?' is a question that's pretty open for debate, but I'm loving this interpretation!
5 Tips for Replacing Sugar When Baking via Diary of an ExSloth.
Trying to cut back on refined sugar? These naturally sweet substitutions can help!
. life .
7 Things to Remember When You Feel Discouraged and Defeated via Marc and Angel Hack Life.
A really inspiring and motivational post that'll help you change your thinking when you're in a funk.
35 Essential Habits of Incredibly Happy People via Tiny Buddha.
I don't know about "essential," but definitely some good things to practice if you want to increase your happiness.
What Comfort Food Looks Like Around the World via Pure Wow.
As a Canadian, I can't say "poutine" is what I turn to when I want a comforting meal, but it's interesting to see foods across cultures.
The Atlas of Beauty via Maptia.
It's also interesting to see beauty across cultures and races. Love this.
20 Beauty Mistakes You Didn't Know You Were Making via Listotic.
A great list of makeup tips that'll help you avoid some of the most common beauty mistakes.
How to Quieten Your Mind When You Feel Intense Anxiety via Mind Body Green.
Don't give in to your anxiety provoking thoughts. Fight back with these helpful tips.
. blogging .
Tools for Increasing Social Media Reach and Engagement via The Work at Home Wife.
A list of useful resources that can help you improve your social media presence.
How to Conquer Pinterest via Real Moms Talk.
Great tips for optimizing your Pinterest use and using it to drive more traffic to your blog.
13 Free Blog Planners and Spreadsheets via The Work at Home Wife.
Great resources to help you stay organized with your blog.
For my belly…
Coconut Fudge Truffles via Superfoodliving.com.
These look amazing. Like biting into a chocolatey. fudgey, ganache.
Carrot Cake Granola via Amy's Healthy Baking.
Crazy in love with the flavours, textures, and clusters in this batch of healthy granola!
Crazy Good Coconut Oil "Chocolate" Bark via Oh She Glows.
Crazy good is right. Love this healthier twist on chocolate bark.
Chipotle Style Burrito Bowl via Clean Eats, Fast Feets.
This is the part where I ask myself why I've never made my own burrito bowl… Love this!
Chocolate PB Protein Cookie Dough Bars via Making Thyme for Health.
Loving the ingredients in these naturally sweetened, high-fibre protein bars! I bet they'd taste amazing with AB too.
Healthy No Bake Triple Chocolate Protein Cookies via The Big Man's World.
Talk about so many of my favourite things in one cookie. These look fab.
Your links…

3 things you did yesterday; 3 things you're doing today. Go!
Yesterday: went whale watching, went snorkelling, and went to a luau.
Today: I honestly have no idea. Playing it by ear!
More places to find me!
E-mail — [email protected]
Twitter — runwithspoons
Facebook — runningwithspoons
Pinterest — runwithspoons
Instagram — runwithspoons
Bloglovin — runningwithspoons