Happy Sunday, friendly faces! 😀
How's the weekend been treating you so far? Good I hope. I think I'm finally getting over my jet lag and getting back into a more normal sleeping schedule. And to make things even better, the weather around these parts has been absolutely gorgeous… well, for March anyways. I don't want to jinx it, but I think winter is over and spring is going to arrive when it should. Woot!
Anywho, I'm running a little late this morning so I'm going to keep this intro short and sweet. I hope you guys have an awesome Sunday, and if you find yourself with some time to spare, be sure to check out some of the links I've been loving this week.
See you tomorrow! 😀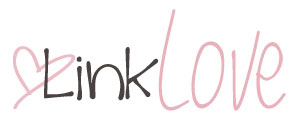 In my head…
. fitness .
3 Strength Moves To Improve Your Run Form via Cotter Crunch.
Because strength training is an essential part of injury prevention…
7 Amazing Benefits of a Standing Desk via Lifehack.
With more and more research coming out regarding the dangers of sitting, looking into a standing desk might not be a bad idea.
. health .
89 Simple Swaps That Could Change Your Life via Greatist.
Small changes add up and lead to big differences.
Is the '5 Second Rule' for Picking Up Dropped Food Safe? via Fox News.
I've always wondered… And admit it — you totally do it.
7 Ways to Feel Less Bloated via Huffington Post.
Great tips to help pop (and prevent) the dreaded balloon belly.
Beware of These 4 Food Label Claims via Wellness Today.
It's a sad fact that a lot of the claims we're being fed mean absolutely nothing…
7 Benefits of Bananas You May Not Have Known About via Lifehack.
I guess it's a good thing that I eat 2-3 a day 😀
Oil-Pulling Might Be The Next Big Thing… Or Not via Huffington Post.
This ancient Ayurvedic practice has been gaining momentum in the health world lately, but is it really all it's hyped up to be?
. happiness .
7 Quick Tricks to Boost Your Happiness via Huffington Post.
Sometimes, happiness just requires a little bit of conscious effort…
30 Must Do's While You're Young Enough To Read This via Marc and Angel Hack Life.
A great reminder to not put things off until tomorrow — live your best life today.
Want To Be More Productive? Stop Multitasking! via Greatist.
Contrary to popular belief, multitasking actually decreases our productivity. It's better to focus all your attention on one task at a time.
These 10 Phrases Destroy Your Life via Huffington Post.
Words are powerful — be careful what you tell yourself.
. beauty .
DIY Hair Repair Treatment via Maskcara.
A recipe for an awesome DIY moisturizing hair mask.
Dry Skin: Facts and Remedies You Should Know via Lifehack.
Winter is a nightmare for the skin… Thankfully there are things you can do to help.
Is Oil Cleansing the Answer For Flawless Skin? via Wellness Today.
Although it may seem counter-intuitive, using oil to cleanse your skin can actually be really beneficial.
. blogging .
7 Do's and Don'ts of Blog Design via Free Borboleta.
Your design is the first thing people notice. Make a good first impression with these great tips.
Unapologetic Blogging – I'm Not Sorry For My Content via The Big Man's World.
A great reminder to be true to yourself and never apologize for who you are or what you believe.
February Traffic and Income Report via Pinch of Yum.
Always an interesting, inspiring, and informative read.
For my belly…
Double Chocolate Banana Bread via Ari's Menu.
GF, no butter, no oil. Have your [banana bread] and eat it too.
Super Easy Mexican Crockpot Casserole via Hummusapien.
Reason #1227893 why I need a crock pot in my life…
Skinny Blueberry Muffins via Hungry Healthy Girl.
She had me at blueberry… Nothing quite like a nutritious and delicious muffin to munch on.
Leek and Potato Soup via Chelsea's Healthy Kitchen.
One of the most underrated and delicious combos there is…
Chicken Enchilada Pizza via The Marvelous Misadventures of a Foodie.
Combining Mexican and Italian cuisines? Genius!
Your links…

Three things you did yesterday; three things you're going to do today. Go:
Yesterday: ran errands, went for a long walk outside (!!!), and caught up with a friend.
Today: church, experimenting in the kitchen, and going to my parents' for dinner.
More places to find me!
E-mail — [email protected]
Twitter — runwithspoons
Facebook — runningwithspoons
Pinterest — runwithspoons
Instagram — runwithspoons
Bloglovin — runningwithspoons