Happy Sunday Daylight Savings, friendly faces… 😴
How are we feeling? Are we tired and cranky after losing an hour from our mornings?
I'm feeling surprisingly fantastijazzical, and I say surprisingly because I'm pretty sure I'm a little sleep deprived at this point. See, we had some crazy a*s wind around these parts on Saturday morning, and I ended up waking up at 3am and not being able to fall back asleep. I had no idea what to do with myself, so I started working on a few projects and ended up having one of the most productive days that I've had in for.ev.er. I normally try not to work too much on the weekends, but when you're in the zone, you've gotta milk it for all it's worth… right? And it definitely feels awesome to have a little less on my plate — I'm almost hoping for a repeat today 😁
I'm also hoping that you guys are having an awesome weekend, and that you find some good reads in these links I found for you this week. See your lovely faces tomorrow!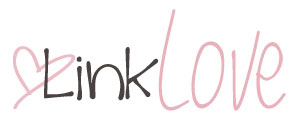 For my head…
. fitness .
Your Body is the Ultimate Gym via Huffington Post.
YES!! –> "Somewhere along the way we've gotten away from how simple strength and fitness training can be." Fitness seriously doesn't have to be as complicated as we make it out to be.
Do These Six Essential Stretches After Every Run via Popsugar Fitness.
Stretching after your workouts is a great way to speed up recovery and help prevent injury. Plus is just feels damn good.
. health .
How To Make Freezer Smoothie Packs via Hummusapien.
Love this meal prep hack for making smoothies even faster.
The 10 Best Nutrition Tips from Registered Dieticians via Huffington Post.
Great advice from those in the know!
5 Unknown Facts About Counting Calories via Pancake Warriors.
A great read for anyone who has a hard time not obsessing over how many calories they're eating.
The Scary Link Between Splenda and Cancer via Popsugar.
Mmm hmm. You might want to rethink reaching for those diet drinks…
. life .
An Open Letter to Those Who Have Lost Their Motivation via Marc and Angel Hack Life.
"Do not spoil what you have by desiring what you have not; remember that what you now have was once among the things you only hoped for."
9 Things You Should Stop Apologizing For via Huffington Post.
You do you, boo. Don't apologize for being the awesomeness that is you.
Your Phone is the Reason for These Bad Habits You Probably Have via Human Output.
#5 is SO me. What would I do without my phone while I was waiting to cross a busy street 😆
F*ck The Scale via Huffington Post.
"The whole point of being here on earth is to find JOY in the right now. Not 10, 20, 30 pounds FROM now."
What Is Not Important In Life via Huffington Post.
Don't let these things suck the positivity and energy from your life. They don't do you any good and only bring you down.
. blogging .
The Content Sharing Strategy That Gets Results via Mom Blog Mentor.
Make sure your amazing content is getting seen by putting it out there! You should spend at least as much time promoting as you do writing.
33 Things You Can Do To Get Serious About Blogging via By Regina.
A really great list of things you can do to take your blog to the next level.
15+ Online Tools for Your Creative Business via Linkouture.
A great list of resources that'll help you stay on top of your blogging game, with everything from graphics to social media management.
For my belly…
The Ultimate Unbaked Brownies via Chocolate Covered Katie.
I can't even handle how rich and fudgy these look! And the ingredients are freaking awesome.
Skinny Single-Serving Snickerdoodle Mug Cake via Amy's Healthy Baking.
Love the special ingredient in these guys that helps them stay moist.
Flourless Vegan Gluten-free Oatmeal Banana Bread via Making Thyme for Health.
I seriously can't believe this doesn't have any flour, eggs, OR egg replacements. Sarah's got some serious magic powers.
Chipotle Sofritas Tortilla Casserole via Pinch of Yum.
Insaaaaaaane. Mexican food is my weakness, and this is basically what dreams are made of.
Green Banana Crepes with Whipped Greek Yogurt via Half Baked Harvest.
How perfect would these be for breakfast on St. Paddy's Day?!
Your links…

Let's chat!
3 things you did yesterday; 3 things you're doing today. Go!
Yesterday: woke up, worked, and went to sleep 😂
Today: going to church, maaaaybe working some more, and grabbing dinner with the fam.
More places to find me!
E-mail — [email protected]
Twitter — runwithspoons
Facebook — runningwithspoons
Pinterest — runwithspoons
Instagram — runwithspoons
Bloglovin — runningwithspoons
Snapchat — runningspoons