Happy Sunday, friendly faces! Guess where I'm currently hanging out!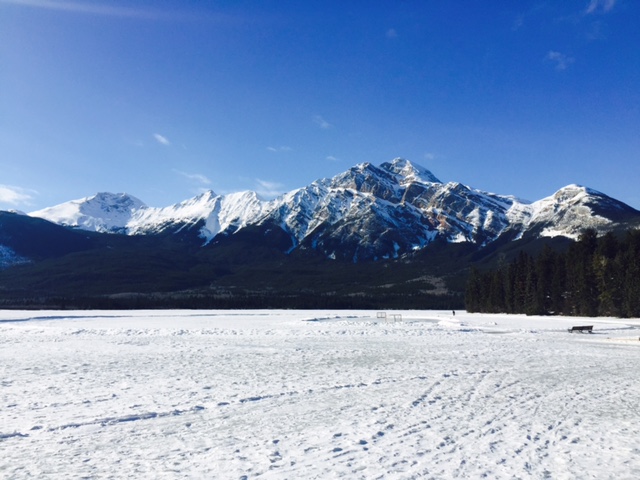 Well, that was earlier in the day and I'm currently sitting in a hotel room typing up this post, but yessssss! A little bit of back pain wasn't going to keep me from visiting one of my favourite places in the world. The only thing is that I had to pass on the snowboarding (sad face!!!) because I'm pretty sure I would have snapped in half if I attempted it, but I'll take what I can get!
The weather's been gorgeous, the sights even more so, and I didn't get eaten by a cougar or bear, so that's always a plus. I hope you guys are having an equally as enjoyable weekend, and I'll see your friendly faces tomorrow! 😀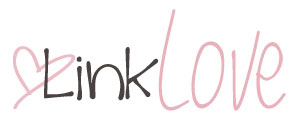 For my head…
. fitness .
No Equipment Full Body Workout via The Almond Eater.
You guys know I love great workouts that don't require any equipment!
Fuel Your Recovery – Fuel and Sleep via Fuel Your Future with Tina Muir.
A super helpful post about the importance of nutrition and sleep for training recovery.
. health .
5 Most Common Posture Problems via Built Lean.
Often overlooked, having a proper posture is one of the most important things you can do to prevent injury.
How to Fall Asleep in Under One Minute via The Plaid Zebra.
I'm not sure about falling asleep in 60 seconds, but I love this breathing technique for relaxation.
When Did We Become Afraid of Food? via Our Fresh Kitchen.
Great article about our tendency to demonize and overanalyze what we eat, when it's really pretty simple…
The Perfect Diet via Khushboo's Blog.
Some great questions to ask yourself about your diet to see if it's the right one for you.
NEDA: I Had No Idea via Clean Eats, Fast Feets.
An inspiring post about all the great things about a life free from disordered eating.
NEDA: Setting the Record Straight via Better With Sprinkles.
A great post debunking a lot of the myths surrounding eating disorders.
. life .
5 Simple Questions That Will Make You 5 Times More Successful via Marc and Angel Hack Life.
Some great questions to continuously ask yourself to make sure you're on the right track to achieving your goals.
Jeans Can Lie via The Cookie ChRUNicles.
A great post about the way jeans fit and how easy it is for that to mess with our minds.
When Do Diets Become Disorders? via Bagels to Broccoli.
A thought inspiring post about the fine line between dieting and disordered eating.
. blogging .
January Traffic and Income Report via Pinch of Yum.
A super inspiring post about blogging as a business with some great info about amping up your Pinterest game.
How to Revamp Old Blog Posts via Blogging On The Side.
Don't let your brilliant past ideas go to waste! Great tips on driving traffic to your older posts long after they've been published.
7 Tips for New Bloggers via Sweat Stretch Eat.
Some great foundational basics that every blogger needs to know!
35 Ways to Increase Your Pinterest Traffic Starting Now via The Work at Home Wife.
Great ways that you can drive more traffic to your blog using Pinterest!
14 Tips to Stay Sane, Organized, and Inspired as a Blogger via Cotter Crunch.
Really great tips to help you from getting overwhelmed with blogging. I really need to incorporate these.
For my belly…
Banana Pancakes via Two Peas & Their Pod.
Light and fluffy pancakes that taste like banana bread? Uhm… YES!
Roasted Veggie Pitas with Avocado Dip via Pinch of Yum.
I wasn't even hungry when I clicked over and I swear my stomach growled when I saw these. Holy.YUM.
Chewy Mint Chocolate Chip Protein Bars via The Big Man's World.
Is there any combo better than mint and chocolate? I don't think so. And I love that these are no-bake!
Whole Wheat Oatmeal Chocolate Chip Cookies via Two Peas & Their Pod.
They're so soft and fluffy I could die! And the fact that they're made with coconut oil just makes it that much better.
Healthy Greek Yogurt Pancakes with Blueberry-Peach Syrup via Chelsea's Messy Apron.
I can't even handle how amazing that syrup looks. And you know I love me some Greek yogurt pancakes.
Vegan Mediterranean Chickpea Burgers via Making Thyme for Health.
I may not be a huge burger fan, but I definitely love me some veggie burgers, and these look so good.
Your links…

3 things you did yesterday; 3 things you're doing today. Go!
Yesterday: drove to Jasper, did some hiking (and retail therapy), and spent some time in the hot tub.
Today: going to church, probably doing some more hiking, and making the drive back home.
More places to find me!
E-mail — [email protected]
Twitter — runwithspoons
Facebook — runningwithspoons
Pinterest — runwithspoons
Instagram — runwithspoons
Bloglovin — runningwithspoons