It's that time of the month again!
And, no… not that time of the month (don't worry – my mind went there too). It's that time of the month where we take a look back at all the awesome things that happened in the last 30 28 days. February, you weirdo.
I started doing these kinds of posts back in January after scrapping my monthly favourites posts, and I really like them because they force me to slow down and actually make a note of all the highlights that I'd otherwise just gloss over and forget about while I'm busy focusing on the future. When you really stop to think about it, a lot of awesome things happen that we might not give ourselves enough credit for… so these posts are for doing just that!
Before we get into it, though, I just wanted to thank you guys for all your well wishes regarding my back. It's feeling quite a bit better, but still a ways from 100%… which sucks because I was hoping to get up to the mountains this weekend. Le boo. But enough doom and gloom — on to the good stuff!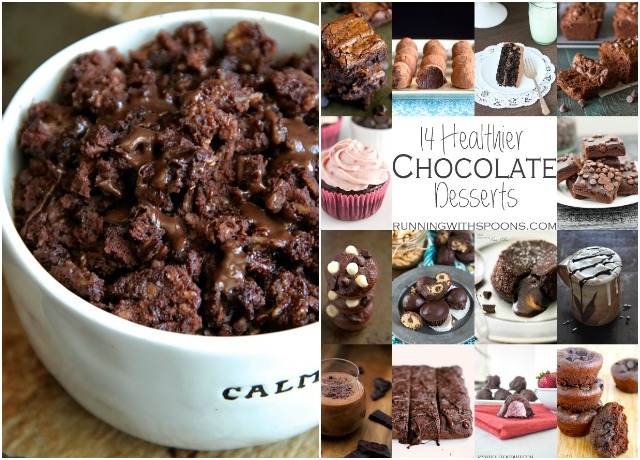 Healthier Chocolate Dessert Roundup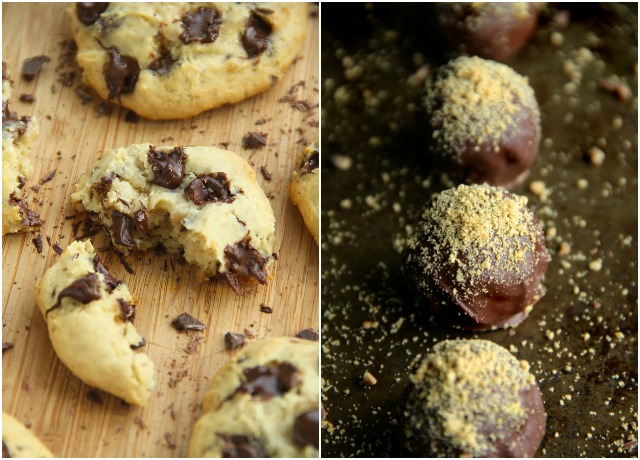 Chocolate Chip Cheesecake Cookies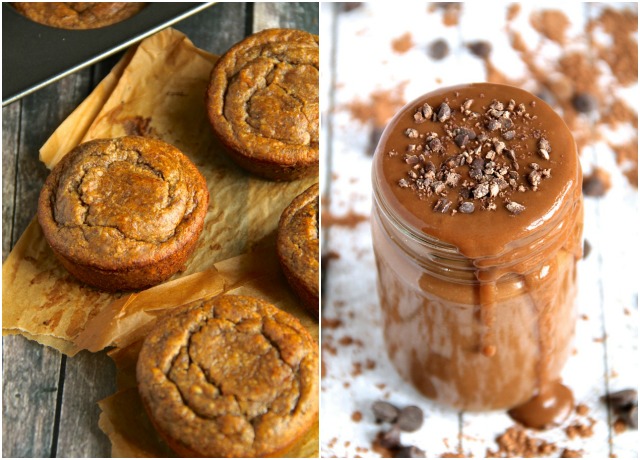 Vegan Flourless Banana Bread Muffins
Secret Ingredient Chocolate Smoothie
For Savory Style:
Double Chocolate Raspberry Brownie Bites
Chocolate Coconut Almond Butter
. – . – . – .


. – . – . – .


Weekend mountain getaways are probably my favourite part of every winter month, but I somehow only managed one in February. I was hoping to head out again tomorrow, but my dratted back decided to be a jerk. It's feeling heaps better, though, so there's hope yet! #PrayForSpoons
In other fitness related news, running has been going well! You guys know I'm following the Couch to 5K program, and I've gotten to the point where I think I'm running more than walking. I've been taking it slow and repeating a lot of the weeks because I kind of need to save my legs for boarding, but my running has steadily been getting better… which is what I was after all along.
Other than that, life has been mostly work and school. Coaching is seriously the love of my life, and I find myself wanting to study even in my spare time. That being said, my work/life balance definitely needs a huge overhaul, because yeah… I'd rather avoid any more stress-induced seized muscles…
. – . – . – .

More recipes! I was kind of at a loss for what kind of theme to go for in March, but carrot cake and shamrock shake [type things] seem to be the most popular, so we're going to see how we can work those flavours into something Spoonified.
The return of What I Ate Wednesday and As We Speak! You guys keep telling me that you miss them, and honestly… I do too. I've got them in the schedule for March, so I'm definitely looking forward to making things a little more personal around here.

Tell me at least one awesome thing that happened in February!
What's in the books for March?

More places to find me!
E-mail — [email protected]
Twitter — runwithspoons
Facebook — runningwithspoons
Pinterest — runwithspoons
Instagram — runwithspoons
Bloglovin — runningwithspoons