Happy #thinkingoutloud Thursday! No idea what I'm going on about? Click here!

1. Last week I wrote to you from the treadmill, and this week I'm writing to you from a horizontal position on my couch. I woke up this (Wednesday) morning with the worst pain between my shoulder blades, so I've basically been bedridden all day because I can't even pull on my stretchy pants 😆 It started out as a small twinge under my right shoulder blade late Monday night, got a little more sore on Tuesday, and basically crippled me on Wednesday.
This spot has been giving me problems on and off for… pretty much as long as I can remember… and I think it's a seized muscle that's tied to stress. I get super tense when I'm stressed out, and every now and again the muscles in my upper back seize up and basically force me to rest. Well played, body. Well played indeed…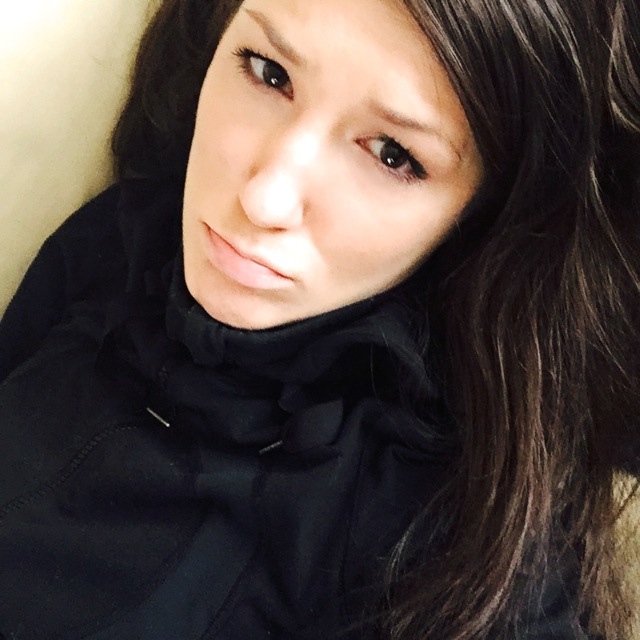 (note: Over-dramatization for picture purposes. I'm not really that sad.)
2. You know how I mentioned in yesterday's post that my chocolate smoothie looked a whole lot like a jar of nut butter? That fact becomes even more apparent when you compare it to a picture that I took of some actual chocolate coconut almond butter…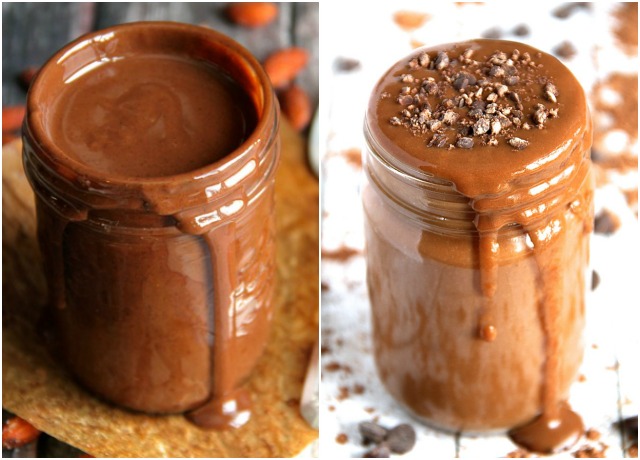 But that's just further proof about how smooth and creamy it is! 😆 I can't say I'd recommend drinking the latter, but I do recommend heading on over to Savory Style and checking out my latest recipe. It's kind of delicious.
3. Speaking of recipes, my Banana Oat Greek Yogurt Muffins hit over 500,000 pins on Pinterest this past weekend, which just… blows my mind 😯 😯 It's a pretty surreal feeling knowing that so many people are making your recipes, and I can't even tell you how much I appreciate all the comments and e-mails that you guys send me saying thank you for the healthy treats that you can feel good about sharing with your families.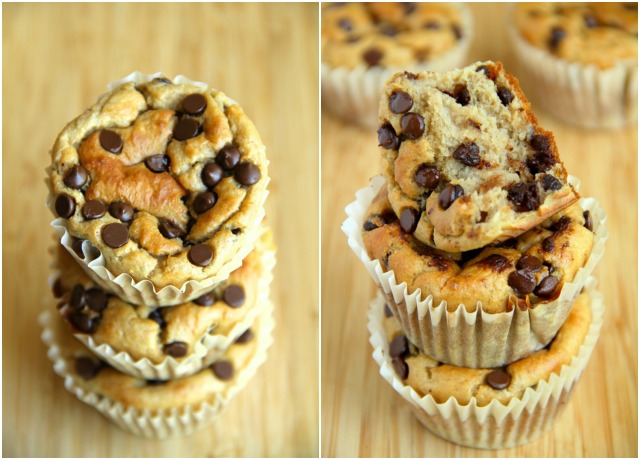 4. To celebrate, I treated myself to some dried papaya spears….
… which is nowhere near the truth, but I needed some way to segue into the fact that I'm completely obsessed with these things, and that was the direction my mind went. But really… someone needs to take them away from me. Or not. Unless you're willing to pry them from my lifeless fingers. And that's just mean.
5. Especially because they've been my go-tos when I need something to chew on, seeing as I gave up gum for Lent. It's been about a week now and I'm doing… okay. The first few days were definitely the hardest, and I had to make a pretty serious conscious effort to stop myself from automatically grabbing a stick — especially after I ate. I haven't really noticed any major changes in how I feel, but it's kind of crazy to think how automatic and habitual those kind of behaviours can become.
6. This might also make me a little crazy…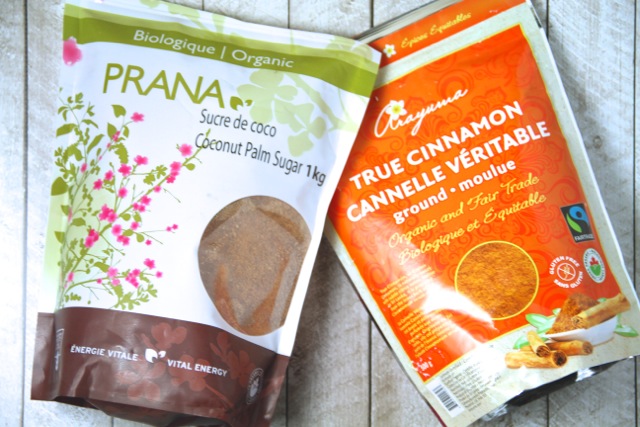 A kilo of sugar and half a kilo of cinnamon that I couldn't help but grab when I was in HomeSense. You know you're a food blogger when… 😆 Although, in all honesty, those have nothing to do with being a food blogger. I mean, I obviously use cinnamon and sugar in a lot of my recipes, but I also kind of have a huge crush on both. In fact, those probably won't even last me that long.
7. Neither will this tea…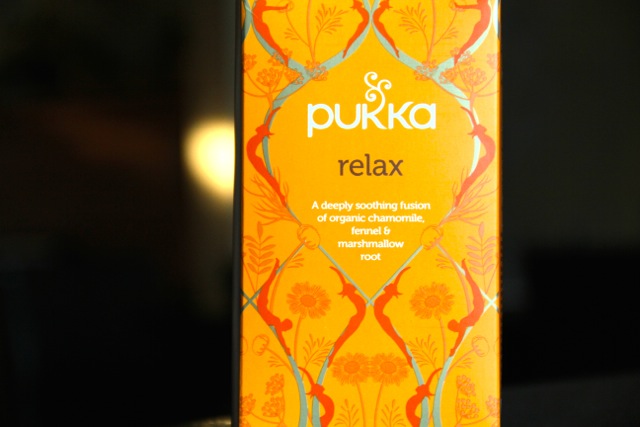 I picked it up based solely on the fact that it had the word "Relax" plastered on the front (because that's clearly what I need more of — see #1), and was pleasantly surprised at how good it was. I don't think that I've ever had marshmallow root before, but it was subtly sweet and reminded me a lot of liquorice root. I can't say for sure that it helped me unwind and relax, but I have been sleeping really well lately. Knock.on.wood.
8. And I should probably end this here before it gets any longer. I always mean for these to be shorter posts, but I guess I've just think too much 😛 Happy Thursday, friendly faces!


No questions… just tell me whatever comes to your mind! 😀
More places to find me!
E-mail — [email protected]
Twitter — runwithspoons
Facebook — runningwithspoons
Pinterest — runwithspoons
Instagram — runwithspoons
Bloglovin — runningwithspoons