Hullo, hullo friendly faces! Happy Sunday to ya! 😀
How's your weekend been so far? Mine's been… cold. I had all sorts of plans to spend the weekend on the slopes, but freezing my face off in -20ºC weather didn't really sound like a good time, so instead, I baked…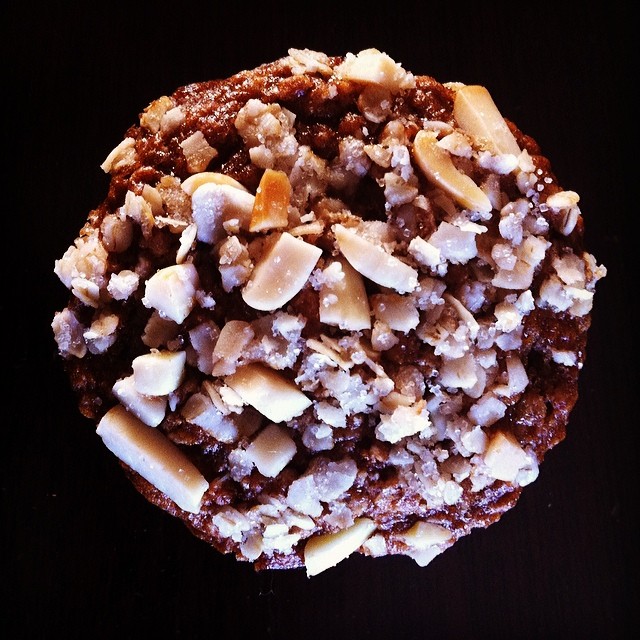 It's a rough life 😉 In all seriousness, though, you wouldn't find me complaining if winter decided to throw in the towel and pack it up early. As much as I enjoy having the snow around when I want to go snowboarding, it doesn't really do me any good when it's too cold to enjoy it. Thankfully, temporary relief is close at hand.
Remember how I mentioned that I had something exciting coming up in my last currently post? Time to spill the beans… I'm heading to Hawaii next week to spend time with J! Woo! I'll never be a fan of these long-distance relationship things, but at least they have some perks. I'd say a little more, but I'm currently too distracted by the Canada – Sweden gold medal hockey game that I woke up at 4:30 AM to watch, so we'll chat later. In the meantime, enjoy some of these awesome links that I came across this past week… and have an awesome Sunday!
Edited to add: 3 – 0 win for Canada! #GoCanadaGo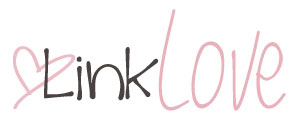 In my head…
. fitness .
Advice For The Fitness Class Newbie via Better With Sprinkles.
Great tips for those of us who, like me, have no idea what to expect from a fitness class.
10 Easy At-Work Workouts via Huffington Post.
Stuck at your desk all day? Great ways to work your body while you work your job.
. health .
Tips For A Healthy Gut via Eats From The Oil Patch.
A healthy digestive system is essential for overall wellness. Great tips on preventing digestive distress.
7 Hidden Causes of Fatigue via Lifehack.
If you find yourself feeling constantly tired, one of these may be to blame…
How To Bake Healthier With Simple Swaps via Keeping Healthy, Getting Stylish.
Great tips on substations you can make to give your baked goodies a more nutritious punch.
7 Foods That Reduce Stress via Lifehack.
Good to know that all the chocolate and AB I've been enjoying lately had been combating my stress 😉
. happiness .
15 Things You Must Give Up To Be Happy Again via Marc and Angel Hack Life.
"… when you stop doing the wrong things, you give the right things a chance to start."
10 Things Healthy People Do Before Going To Work Every Day via Lifehack.
I'm a firm believer that what you do in the morning sets the tone for the rest of the day…
The 9 Essential Habits of Mentally Strong People via Huffington Post.
Habits that help you get through life's challenges and ultimately help you be happier.
. beauty .
10 Natural Ways To Have Beautiful And Youthful Skin via Lifehack.
To this day I swear by slathering my face with honey (and licking my fingers afterwards 😉 ).
. blogging .
How To Write A Rockin' Food Post via The SITS Girls.
Great tips on creating a recipe post that'll get noticed.
Get Rich Pins for Pinterest via Hungry Healthy Girl.
Draw more readers to your pins by making them look more professional.
The Evolution of a Food Photo via Pinch of Yum.
It's always fun to see what goes on behind-the-scenes of a photoshoot…
Secrets For Rapid Pinterest Growth For Bloggers via The SITS Girls.
Great tips on how to get more Pinterest followers and ultimately drive more traffic to your blog.
Getting Ready For Your First Blog Conference via In The Next 30 Days.
I remember how nervous I was for my first one and it ended up being great. Some awesome tips to help ease your mind!
SEO 101: How To Increase Organic Search Traffic via The Lean Green Bean.
Great tips on how to optimize your blog posts to get search engines to notice you.
For my belly…
[Baked] Chicken Fried Tofu via Peas and Crayons.
I know what I'm doing with the block of tofu that conveniently happens to be sitting in my fridge.
Healthy Mac and Cheese vis Pinch of Yum.
Pinch me… I think I'm dreaming…
52 Healthy Meals In 12 Minutes Or Less via Greatist.
Short on time? Tonnes of delicious options that'll keep you from resorting to fast food.
Quinoa Greek Yogurt Pancakes via Making Thyme For Health.
They're so fluffy I could DIE!
Your links…

What's your go-to indoor activity when it's too cold to go outside?
Three things you did yesterday; three things you're going to do today. Go:
Yesterday: ran errands, baked, and caught up with friends.
Today: church, hitting up the mall, and going over to my parents' for dinner.
More places to find me!
E-mail — [email protected]
Twitter — runwithspoons
Facebook — runningwithspoons
Pinterest — runwithspoons
Instagram — runwithspoons
Bloglovin — runningwithspoons