Thursdays make me smile 😀

1. A warning before we begin… Don't ever (ever, ever) try mixing Puffins and Bunnies — just don't do it. I somehow [accidentally?] ended up with one of each in my mouth at the same time the other day, and it was pretty much the beginning of the end for me. Holy.deliciousness. Aaaaaand now you're going to try it just because I said not to, aren't you? Well… don't say I didn't warn you…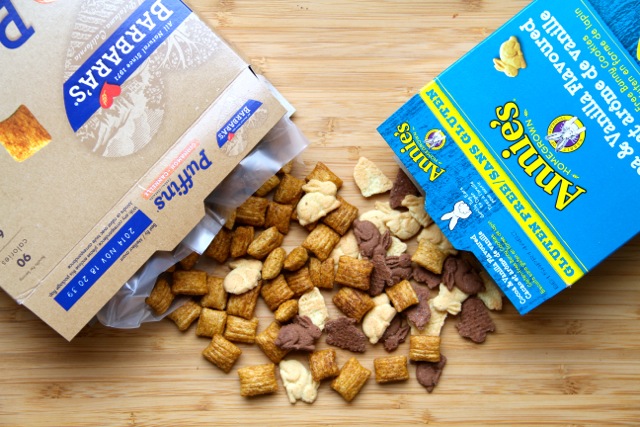 2. Since we're on the topic of food, let's talk about old-and-forgotten-but-recently-remembered food obsessions. First up? Coconut butter…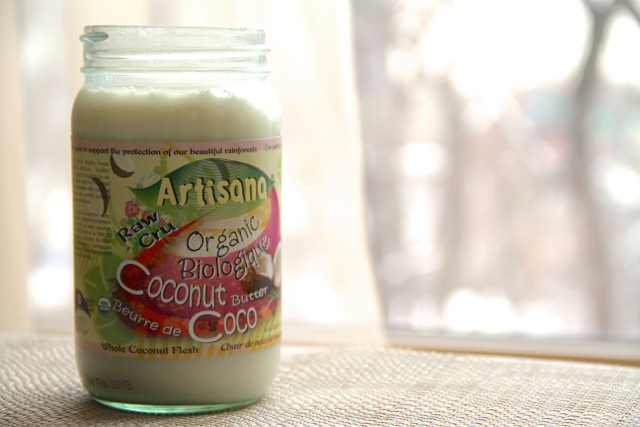 I used to adore this stuff, but after polishing off a jar forever ago and not bothering to replace it (don't ask me why…), I kind of forgot about it… until a few days ago when I was in Homesense and came across a jar that was basically 50% off. Snatch — no second thoughts required. Since then I've been enjoying it on oats, toast, dates, and spoons.
3. Next up? Raisin Bran…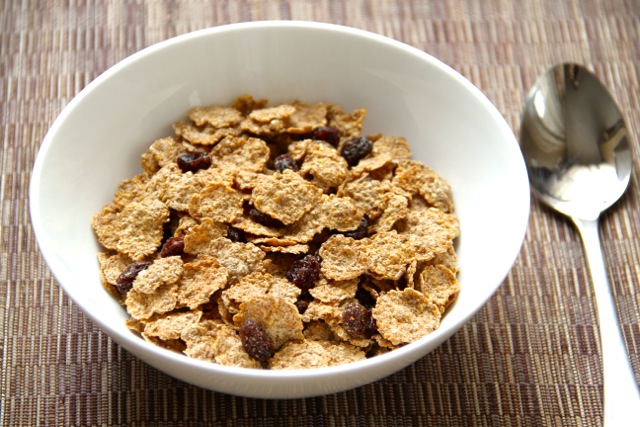 This obsession goes all the way back to when I was a kid. It was one of my favourite cereals growing up (along with Cinnamon Toast Crunch, Corn Pops, and Mini Wheats), but as with tonnes of other foods (besides oats, yogurt, bananas, almond butter, and chocolate), my obsession waxes and wanes. Currently, though? Definitely waxing… especially when a handful of chocolate chips just happen to innocently fall into the bowl.
4. Not on the foodie love list lately? Flavoured coffee. I used to be all about the fancy caramel/chocolate/ice cream flavours, but lately I've found myself craving plain old medium roast coffee…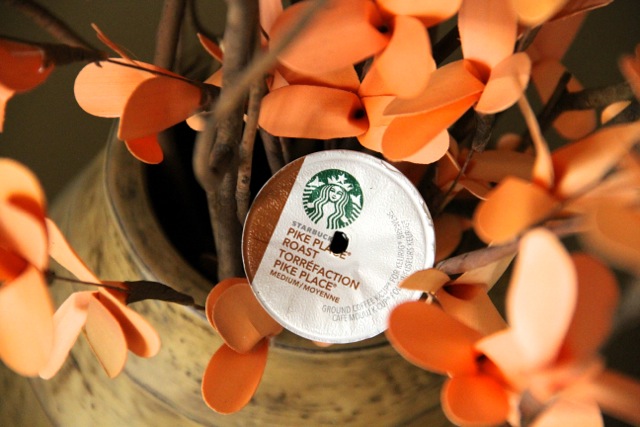 And please don't ask me why I put a used K-cup in a vase of twiggy things — I have no answer other than it seemed like a good idea at the time.
5. Another thing that seemed like a good idea at the time? Turning the bar counter in my kitchen into a stand-up desk.
I spend a lot of time working on the computer, which means I potentially spend a lot of time sitting down. After reading a few too many articles recently about the health hazards associated with too much sitting, I figured it wouldn't be a bad idea to spend a little more time on my feet. I like it so far, with the exception of one tiny detail — I'm basically within 3 feet of my fridge and 5 feet of my pantry. No wonder my supply of dried fruit, cereal, and almond butter is disappearing at a faster-than-normal rate 😯
6. At least I have this to kind of offset my munchies…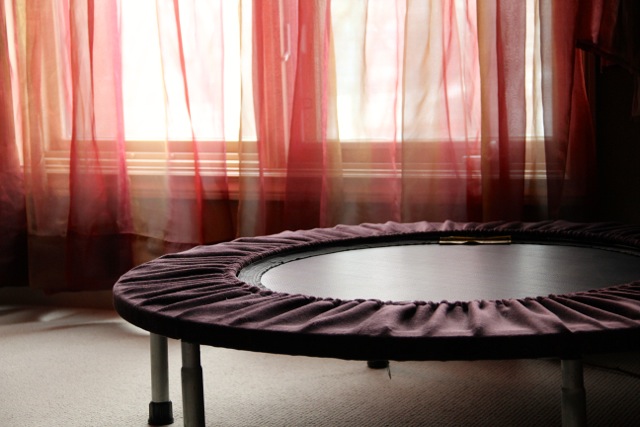 It's a mini rebounder. I've had for years and years and years (read: 10+), but I left it at home when I moved out and it got banished to the abyss (read: the basement) and forgotten. I came across it [buried under a pile of winter coats] this past weekend, and decided it could use a new home — fingers crossed that the people living below me can't hear me bouncing off the walls…
7. I've been losing sleep because of a book again. The culprit this time around?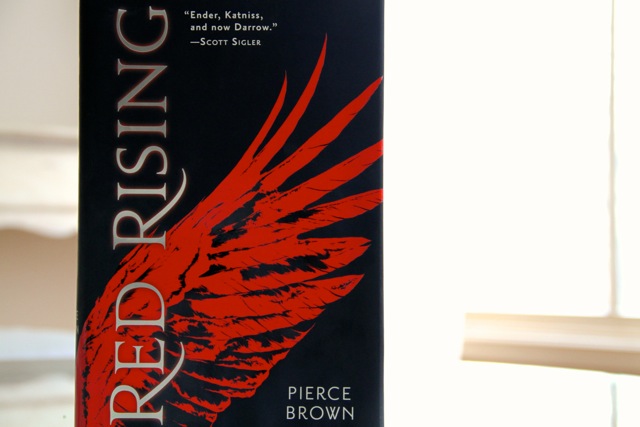 Red Rising
by Pierce Brown. I'm not going to do a full review here because this book is definitely going to end up in this month's monthly favourites post, but I will say that if you're a fan of The Hunger Games then you NEED to read this book. It.is.so.good. And I kind of have a crush on the main character. Now to find something to hold me over until the second and third books come out. Le sigh.
8. Some spam makes me giggle big time…

9. As do some tweets…

… because that sounds totally legit 😆
10. And I'm pretty sure I say this every week, but I'm totally looking forward to reading your guys' random thoughts. Happy Thursday! 😀


No questions… just tell me whatever comes to your mind! 😀
More places to find me!
E-mail — [email protected]
Twitter — runwithspoons
Facebook — runningwithspoons
Pinterest — runwithspoons
Instagram — runwithspoons
Bloglovin — runningwithspoons