Some foods just taste better when they're together. Almond butter and honey. Macaroni and cheese. Chocolate and… well… everything 😉 I've done a few posts where I've talked about some of my favourite foodie combos, but seeing as the last one was waaaaaay back in November, I figure it's time for another. So for today's What I Ate Wednesday, I give you this AND that… take 2.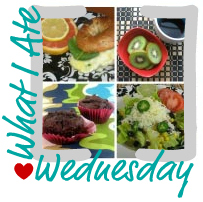 Breakfast… [ oatmeal AND yogurt ]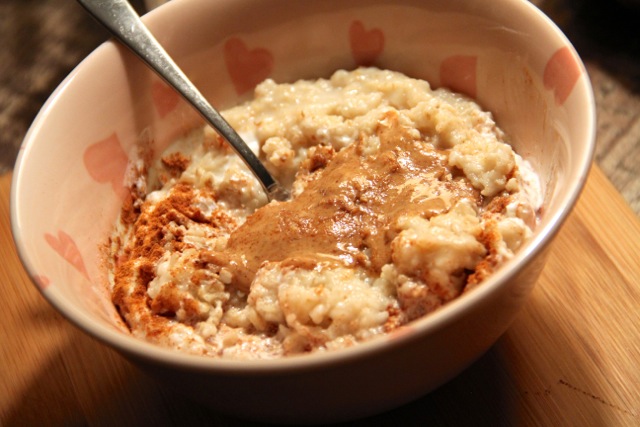 If you've never stirred a couple spoonfuls of yogurt into cooked oats before, you need to get on that. Seriously. Do it right now. I'll wait. What's that you say? You're not hungry? You're not at home? Pft… fiiiiiiine… you can just listen to me ramble on about how much I love this combo instead. I'm not a huge fan of using yogurt in things like overnight oats, but cooked oats are a whole other story. I actually can't even remember the last time I had oats without yogurt — I live for the creamy tanginess. Throw some ground flax, cinnamon, and almond butter on top, and I'm a happy camper.
Morning snack… [ dates AND almond butter ]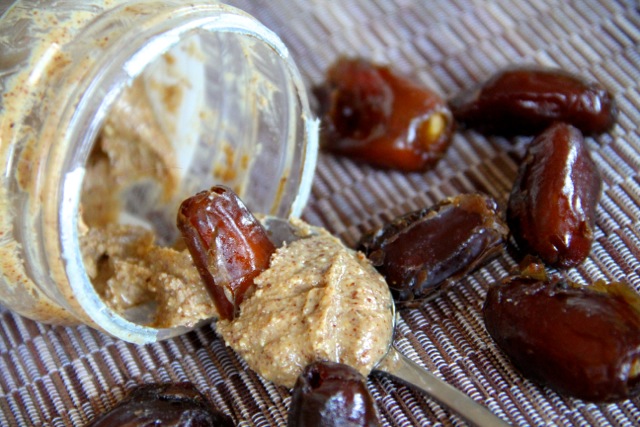 So simple, so good — nature sure does know her candy. This obsession is actually getting a little out of hand… I can literally polish off an entire bag of dried fruit in a day if I'm not careful… and we're not even going to talk about the amount of almond butter that accompanies that. The supply I brought back from my trip to Cali? It's now short two jars. Ahem. 😯
Lunch… [ sweet AND salty ]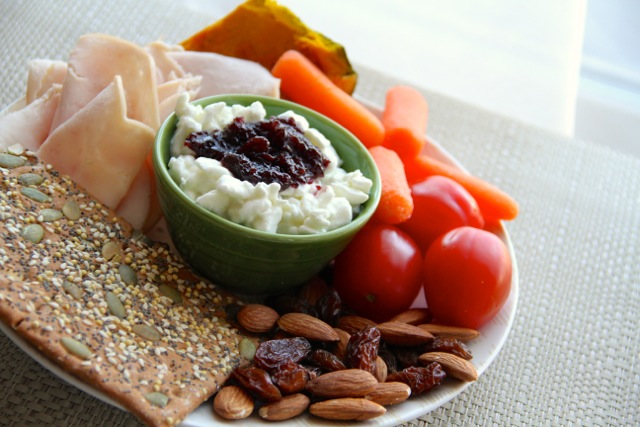 Still snack plating, still loving it. I tend to vary what I toss on them from day to day (this one has: Dr. Kracker crispbread, deli chicken, kabocha, carrots, cherry tomatoes, almonds & raisins, and cottage cheese & jam), but one thing remains constant — there's always something sweet, and there's always something salty. I'm a huge fan of the combo in general, but I find that I always need to have a little something sweet with my lunch or I just don't feel satisfied.
Afternoon snack… [ coffee AND chocolate ]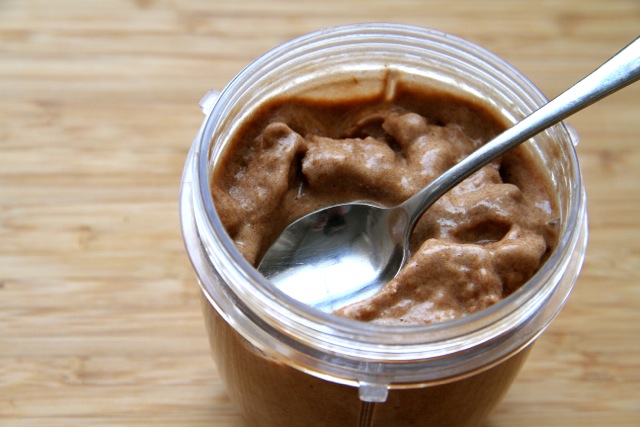 I realize this looks nothing like a typical cup of coffee with a side of chocolate, but if you caught the thick and creamy chocolate smoothie recipe I posted yesterday, you may have noticed that I sometimes toss a teaspoon of instant coffee granules into the mix. Not only does the coffee enhance the chocolate flavour, but it adds a nice little caffeine boost on the days when I feel myself dragging in the afternoon.
Dinner… [ noodles AND stir fry ]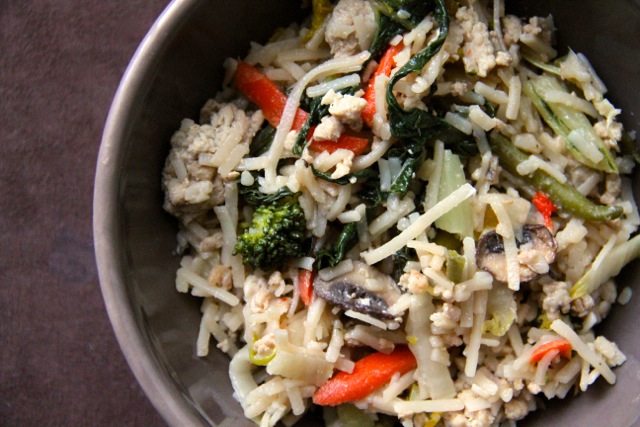 I'd normally say noodles AND butter AND parmesan cheese (favourite combo since I was a kid), but these are leftovers from Sunday's family dinner, and apparently my parents don't think that eating plain buttered noodles is an acceptable meal. Pfffft. Whatever. Mom still makes a mean stir fry.
Evening snack… [ cereal AND milk ]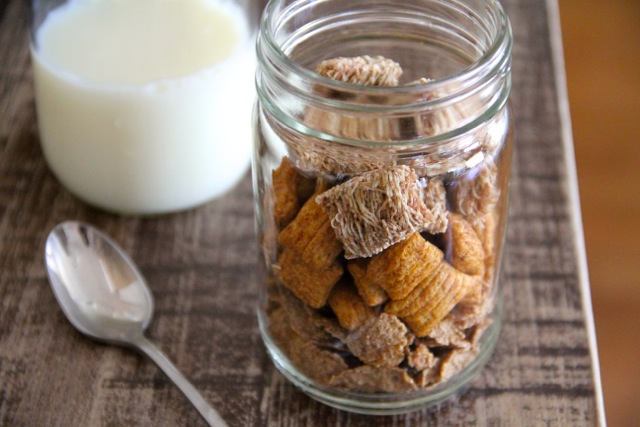 Unlike last week's crazy late night soup snack (yeah I have no idea either), this week's evening snack is a lot more Amanda-ish. Cereal and milk. I normally get all fancy with my cereal bowls and toss in things like yogurt, fruit, and nut butter, but I just wanted something simple last night, so I went with plain old milk… aaaaand 3 different cereals (Raisin Bran, cinnamon Puffins, Kashi Cinnamon Harvest) because I'm apparently incapable of keeping things that simple. I always forget how good cereal with milk is — have to write myself a sticky note to remember.
And that's it for me today, friends! I'll see you guys tomorrow for Thinking Out Loud! 😀

Your turn!!
a) Oatmeal AND _____.
b) Dates AND _____.
c) Coffee AND _____.
d) Noodles AND _____.
e) Cereal AND _____.
f) (do you prefer your cereal soggy or crunchy?)
More places to find me!
E-mail — [email protected]
Twitter — runwithspoons
Facebook — runningwithspoons
Pinterest — runwithspoons
Instagram — runwithspoons
Bloglovin — runningwithspoons