Happy Sunday, friendly faces! 😀
How the heck has your weekend been?! Mine's been… busy. And it's not even that I had anything huge and exciting planned — just a lot of random little errands and tasks that ended up taking up the bulk of my day. And I may or may not have spent around 3 hours planning and booking an upcoming vacation… which might sound nice, but by the end of it I was stressed to the max and about a hairsbreadth away from passing out. Oi.
Remember when the weekend used to be for relaxing and having fun? For hanging out with friends and not worrying about responsibilities until late Sunday night? What happened to those days?! Now it seems like my weekends are even busier than my weekdays.
But enough about that. Today is all about the Link Love, so I hope you enjoy the handful of links I picked out for you guys this week! And today also happens to be the start of National Eating Disorders Awareness Week, so I'll be seeing you tomorrow with an ED-related post!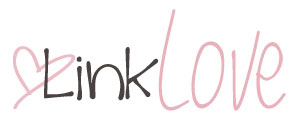 For my head…
. fitness .
4 Tips That Will Make Running Feel Easier via Popsugar.
Proper form is such a huge part of running, and I've definitely noticed a big improvement in mine when I pay more attention to following these tips.
Running and Anxiety – Crossing the Line via The Paleo Running Momma.
Running (or any exercise), can be a great way to relieve stress, but don't let yourself reach a point where it's causing you more stress than it's removing.
. health .

How to Cope When You Can't Get Any Sleep via Wholeheartedly Healthy.
Some great tips on what you can do when you find yourself falling behind on sleep. Geared towards new mothers, but helpful for anyone.
The Healthy Reasons You Don't Need to Break Up with Coffee via Popsugar.
As if I needed more reasons to love my hug in a mug. Coffee comes with a variety of health benefits, but, as with anything else, it's still best not to overdo it!
The Problem with Allergy Testing via Chelsea's Healthy Kitchen.
With allergies on the rise, it's a good idea to be familiar with the various kinds of allergy tests and their strengths and weaknesses.
Nutrition Requirements for Active People – Calcium and Vitamin D via Pretty Little Grub.
Lots of great info about the importance of calcium and vitamin D, and how much we need.
. life .
7 Ways to Change Your Attitude When You Can't Change Anything Else via Marc and Angel Hack Life.
I'm a firm believer in the idea that happiness is 10% circumstance and 90% attitude. Everything depends on how you look at it…
25 Brilliant Kitchen Hacks that will Help You Waste Less Food via Distractify.
For someone who hates wasting food (read: me), these hacks are basically brilliant…
What You Can Say Instead Of "I Don't Feel Like It" via Zen Habits.
Super inspiring post on how to get things done even when you're not in the mood.
88 Quotes on the Writing Process via Now Novel.
Some great motivation for those times where you find yourself suffering from writer's block.
10 Secrets to Getting 90% of Your Work Done Before Noon via The Muse.
I'm seriously going to try these. I always feel like I spend too much time wasting time…
. blogging .
Top 6 Ways for Writing Engaging Blog Posts via Beauty Through Imperfections.
Love these ideas on how to engage with your readers, get more comments, and make more connections!
Building Your Blogging Brand: Taking Action via Cotter Crunch.
Stop thinking and start doing. Don't let self-doubt hold you back from doing something amazing.
12 Lessons From My First Year of Blogging via Skinny Fitalicious.
Time and time again I hear bloggers say they had no idea what they were getting into when they started blogging, and it's true! There's so much more to blogging than meets the eye.
5 Tips for New Bloggers via The SITS Girls.
Helpful tips for those new to the blogging scene or those thinking about joining it!
For my belly…
Gnocci 'Mac' and Cheese via Gimme Some Oven.
Seriously the ultimate bowl of comfort. I die.
Forbidden Black Rice Breakfast Pudding via Making Thyme for Health.
And I thought I was brave for eating wild rice. Black rice sounds amazing! And it's definitely going on my list of "Must Try Foods."
Healthy Four Cheese Pizza Pancakes via The Big Man's World.
I'm not much of a savoury breakfast girl, but then again I'm not much of a pancake breakfast girl either. Savoury pancakes for lunch, though? Sign.me.UP.
5 Ingredient Black Bean Chili via Minimalist Baker.
A quick and easy no-fuss chili? Don't mind if I do!
Oatmeal Breakfast Bars via Food Faith Fitness.
Why buy store-bought bars when you can make amazing ones like these at home?!?
10 Minute Glazed Cronuts via Deliciously Yum.
I've never had a cronut (croissant/donut) before, but hooooly.snap do I want one. Especially if it's this easy!
Healthier Cinnamon Oat Streusel Muffins via Lovely Little Kitchen.
You know she had me at cinnamon and oat. These muffins just look delicious.
Your links…

3 things you did yesterday; 3 things you're doing today. Go!
Yesterday: ran errands, planned a vacation, and went out with some friends.
Today: going to church, getting some blogging done for the week, and going to my parents' for dinner.
More places to find me!
E-mail — [email protected]
Twitter — runwithspoons
Facebook — runningwithspoons
Pinterest — runwithspoons
Instagram — runwithspoons
Bloglovin — runningwithspoons