Happy Sunday, friendly faces!
So I was writing the title for this post and literally just realized that we're coming up on the end of February. Like… what? Wasn't it just Christmas? I mean… just last week I said to someone "it's never this warm in the middle of January," which… no, it's not… because it was actually the middle of February.
Mind = blown.
But hey! So it's time for another Link Love, and while I actually really enjoy doing these every other week, the problem is that I end up hoarding a few too many links over 14 days and having to cut some because I don't want you guys sitting with 30+ tabs open in your browser. On the bright side, I get to revisit some good reads that I loved and apparently forgot about… so it's wins all around.
Hope you guys are having an awesome weekend, and I'll talk to you soon! <3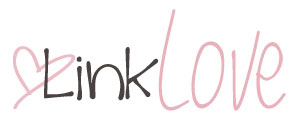 . fitness .
5 Things I Won't Give Up For Fitness via Cow Girl Runs.
Amen! Don't let
The Compassionate Way To Health & Fitness via Zen Habits.
Don't exercise and eat healthy because you hate your body… do it because you love it and it deserves to be taken care of.
. health & beauty .
10 Beauty Products Everyone Is Buying Right Now via Career Girl Daily.
You guys know I'm a sucker for the beauty products, and while I haven't tried all of these, I'm definitely going to look into a lot of them.
The Sad Trend That's Ruining Our Relationship With Food via Popsugar.
We've definitely got to nip that food-shaming habit in the bud.
Why This Personal Trainer Wants You To Take Health Less Seriously via Mind Body Green.
You ever feel like the healthier you try to be, the unhealthier you actually become? Mmm hmm.
The Crazy Side Effect of Stevia That Nobody Knows About via Mind Body Green.
I know this "no-sugar" thing has become pretty trendy, but stevia is highly processed as well, and until we have more info on what it does to us, it might be a good idea to enjoy it in moderation.
Your Purpose In Life Is Not To Worry About Your Weight via The Huffington Post.
YES! Do you really want to look back 20 years for now and realize that you wasted so much of your life worrying about your weight, exercise, and food choices?
. life stuff .
Forgetting These 7 Little Things Makes Life More Stressful via Marc and Angel Hack Life.
We know better, but we still get caught up in stress and frustration. Keep these things in mind! So good.
5 Great Things About Being A Highly Sensitive Person via Introvert, Dear.
It can be hard dealing with a crazy world as a HSP, but
How To Actually Get Stuff Done When All You Want To Do Is Watch TV via Elite Daily.
It's kind of crazy how much time we actually waste every week…
. blogging .
SEO For Bloggers: A Basic Explanation via ProBlogger.
Because it can be overwhelming AF at first, but it's actually not that complicated and makes a pretty big difference as far as search engine traffic goes.
5 Ways To Analyze Your Social Media Performance via Social Media Examiner.
Pretty much exactly what it says! Helpful hints on how to creep on your social media performance so you can tweak your strategy.
3 Effective Ways To Reduce Social Media Overwhelm via Socially Sorted.
Because… let's face it… this stuff can take up a good chunk of your day icy ou let it.
. food .
Crispy Smashed Potatoes with Garlic Pesto via Minimalist Baker.
How good do these look?! I'd most definitely eat the whole pan without sharing.
3 Ingredient Homemade Crunch Bars via Beaming Baker.
An easy homemade version of one of my favourite candy bars?! Uhm. YES. NOW.
Carrot Pesto Pasta via A Beautiful Mess.
Something a little different than your normal pesto, but looking absolutely BOMB.
Chewy Paleo Chocolate Chip Blondies via Paleo Running Momma.
A glass of milk, a stack of these, and MY FACE. Talk about soft, chewy, cookie-ish amazingness.
S'Mores Overnight Oats via The Almond Eater.
Dessert for breakfast at it's finest! No seriously… these look amazing.
Healthy Banana Chocolate Chip Cookies via Amy's Healthy Baking.
The flavour of banana bread in a soft & chewy cookie?! GIMME!
Homemade Snap Pea Chips via Cotter Crunch.
Forget buying these addictive snacks in the store – make them at home!
Your links…

Let's chat!
3 things you did yesterday; 3 things you're doing today. Go!
Yesterday: ran some errands, went to the Y, and caught up with some friends.
Today: going to church, getting some work done, and hanging with the fam.
More places to find me!
E-mail — [email protected]
Twitter — runwithspoons
Facebook — runningwithspoons
Pinterest — runwithspoons
Instagram — runwithspoons
Bloglovin — runningwithspoons
Snapchat — runningspoons