Happy Sunday, friendly faces!
And welcome to another week of Link Love! *cue fanfare* Speaking of love… did you guys have a good Valentine's Day? I honestly completely forgot about Valentine's until one of my guy friends and I got assaulted (read: approached) by a man selling roses "for the pretty lady." Needless to say, I wasn't exactly celebrating this year; BUT! I did get to spend the day doing what I love most (read: snowboarding), so I consider the day a huge success. And the fact that it's a long weekend for us up here in Canadaland means I get to spend an extra day in the mountains, so… yay!
Anywho, I hope you guys are having an awesome weekend, and I'll see you in a couple of days when I get back home. Oh, and don't forget to pick up some discounted chocolate today!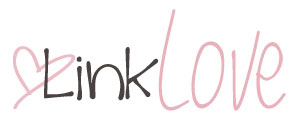 For my head…
. fitness .
I Joined the Gym – Now What? via The Cookie ChRUNicles.
Helpful tips for anyone who feels lost or intimidated when walking into the gym.
How My View of Fitness Has Transformed via In It 4 The Long Run.
Love this post about transitioning from using fitness as punishment to empowerment.
How to Add Exercise to Your Daily Life via C.R.A.F.T.
This is one of my favourite things to do! Creative ways to sneak exercise in around the house.
. health .
What Does It Take to Live a Balanced Life? via Cotter Crunch.
Love this approach to balance. Simplicity and strengths, among other things…
6 Ways to Optimize Heart Health via Khushboo's Blog.
Cardiovascular disease is one of the biggest health issues in our current society. Keep your heart healthy with these great tips.
The Building Blocks of a Healthy Diet via Zen Habits.
Some helpful, non-overwhelming tips for those looking to adopt a healthier diet, including a sample meal plan.
6 Breathing Tricks To Help You Fall Asleep Faster Tonight via Huffington Post.
It's easy to forget to breathe [properly] in our go-go-go world… and it's honestly one of the best ways to relax and de-stress.
The No-Bullsh*t Guide to Vitamins via High Existence.
A straightforward discussion on vitamins and the 8 supplements you might want to consider taking regularly.
. life .
7 Things You Should Insist On No Matter What People Say via Marc and Angel Hack Life.
Don't waste your life trying to live someone else's version of a good one…
10 Tips on Cooking for ONE via Gimme Some Oven.
It can be hard to find the motivation to make something nice when you're just cooking for yourself, but Ali offers some helpful tips on how to make it more enjoyable!
30 of the Coolest Kitchen Gadgets for Foodies via Earth Porm.
How fun do all of these look?!? I legit want all of them. Except maybe #13.
. blogging .
Everything You Need To Know About Links For Your Blog via The SITS Girls.
A helpful overview of different kinds of links and how they can help or hinder your blog.
25 Goals to Help You Grow Your Blog in 2015 via Afternoon Style.
A list of simple goals you can make to help grow your blog this year!
How to Set Up and Optimize Your RSS Feed via The SITS Girls.
Make sure your readers can be notified of your new posts by properly setting up your RSS feed!
How to Become a Pinterest Rockstar via Modern Housewife.
Easy to follow tips that will help you drive more traffic to your blog.
Update an Old Blog Post for Pinterest via Child at Heart.
Don't let your content go to waste! Make the most of your older blog posts and add a pinnable image.
5 Fail-Safe Tips for Taking Great Blog Photos via Makeup Savvy.
Great tips that'll help you capture those gorgeous shots for your blog.
For my belly…
Hazelnut Paleo Brownies for Two via Food Faith Fitness.
The recipe says "for two," but I'm not quite sure I'd be willing to share…
Flourless Almond Butter Chocolate Chip Cookies via The Almond Eater.
Cookies built around a base of my favourite nut butter? Uhm… yes!
Healing Moroccan Lentil Soup via Making Thyme for Health.
Kind of in love with the idea of using fennel in a soup… especially paired with lentils.
Vegan Jamoca Fudge Almond Cookies via Chelsea's Healthy Kitchen.
I can't honestly say that I know what jamoca is, but I -do- love all the ingredients in these cookies!
Chocolate Cookie Pizza with PB Greek Yogurt Frosting via Food Faith Fitness.
A chocolate cookie the size of my head? No way I'd be able to wait until dessert to enjoy this delicious pizza.
Peanut Butter and Chocolate Skillet Cake via Runnin Srilankan.
Be still my pounding heart. I'd have to swap the PB for some AB, but… swoooooooon
No-Bake Sugar Cookie Bites via Chelsea's Messy Apron.
How adorably delicious do these look?!?! And I'm loving that they're no-bake.
No Bake White Chocolate Raspberry Protein Cookies via The Big Man's World
Confession: sometimes I prefer white chocolate to regular chocolate. Don't tell the cocoa…
Your links…

3 things you did yesterday; 3 things you're doing today. Go!
Yesterday: drove to the mountains, spent the day snowboarding, and spent the night relaxing in the pool/sauna.
Today: going to church, doing some more snowboarding, and… hanging around Jasper, I guess?
More places to find me!
E-mail — [email protected]
Twitter — runwithspoons
Facebook — runningwithspoons
Pinterest — runwithspoons
Instagram — runwithspoons
Bloglovin — runningwithspoons